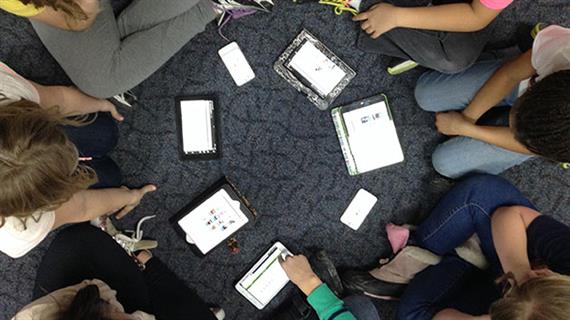 Brought to you by Renaissance Learning
More
Contributed by Christina Ostrander, a fourth-grade teacher in Grand Blanc, Michigan. This article is the fourth in our blog series "Close Reading Isn't Just for Novels: Teaching Students to Read Nonfiction." Click here to read all the posts in the series. Thanks to our series sponsor, Renaissance Learning.
Like many schools, mine has been using Accelerated Reader for a long time. I've always liked the program because it accommodates all readers, allows me to easily monitor progress, and encourages students to set and achieve individualized reading goals. So when I heard about Accelerated Reader 360, which specifically focuses on teaching nonfiction, I was curious to try it out with my fourth graders.
AR 360 features a large online database of nonfiction articles across levels and topics. The articles are short and come with built-in activities like highlighting, tagging and writing prompts directly aligned with the articles and the focus nonfiction skills. They're from newspapers and magazines, so they are high-interest and cover everything from butterflies to the Ice Age to historical figures we're studying in class.
I've only been using AR 360 for five months, but so far it has saved me so much time! In the past, I would have to locate an article, read it thoroughly, then design questions and a skill set tailored to the article. AR 360 does that all for me now. As a result, the percentage of nonfiction texts read by my students has doubled this year. Yes, doubled!
That's huge not only because of the emphasis that the Common Core State Standards place on nonfiction, but also because I've learned just how many kids love nonfiction and are eager to get their hands on more of it. My students actually beg to use AR 360, which I never would have anticipated.
What AR 360 Looks Like in My Classroom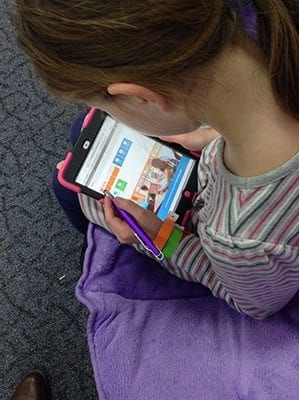 I am lucky to have a BYOD classroom, so students are allowed to bring any device that connects to the Internet. This obviously works great for AR 360 because everyone can have it open on his or her device at once.
For large-group instruction, I use AR 360 to really dive into a skill and do a close reading of a text together as a class. I display the program on my projector and might model identifying the main idea of an article, for example.
I also use the program for small-group and individual instruction. My literacy block has a center-based approach, and this year at one of my centers, kids can work on AR 360 at their own pace.
I also have five different reading groups based on levels and will pull articles from AR 360 to work on specific skills during reading-group time.
And all this hard work is paying off! My students not only are reading more nonfiction, they are becoming stronger critical thinkers. As one of my students put it, "I get lots of 100s. I know what I am reading!" I am so proud of the progress they are making and can't wait to see how AR 360 evolves as a tool in my classroom.
Learn more about AR 360 and how it can help you teach nonfiction in the classroom: www.renaissance.com/products/accelerated-reader.