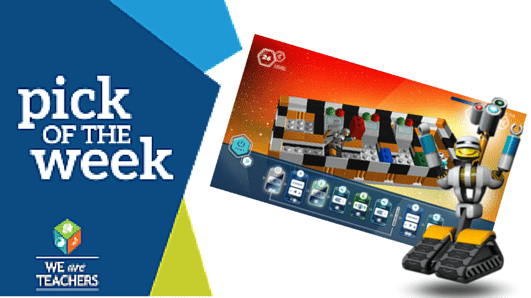 The getting-kids-to-code movement is gaining momentum, and with great reason: Coding basics offer students amazing problem-solving practice now, and real world skills for the future. This newly-updated mobile app introduces coding concepts and builds logic learning.
Robot School – Programming for Kids 
Why we love it:
Robot School offers students in grades three and up an engaging entry-level way to learn procedures, loops and conditional instructions. Students assist R-obbie the Robot by dragging and dropping of programming instructions, making the learning of the programming code extremely visual, and the application of the concepts completely fun.
Language learning:
The games students play in the app combine elements used in computer languages such as Java, C++, BASIC, Swift and more. Students familiar with tablet games' increasingly tough levels will adapt and absorb the progressive patterns of complexity.
Get bugged:
Within each level, students will run their code to see if it is written correctly, just like real-life software engineers. If their code is incorrect they will be asked to debug their code. The logic and patience required of students to go back and correct their own errors in their work brings multi-faceted value to classroom tablets. This factor alone makes the app well worth the $2 price tag.
Find it:
iTunes and Google Play.