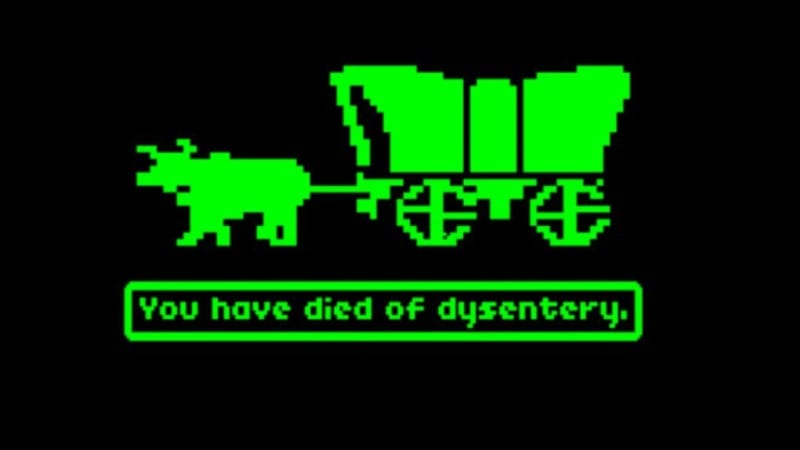 The '80s and '90s boomed with edutainment-style computer games that blew our minds and made learning awesomely fun. Kids today don't know what they're missing. Here are some of our favorite retro computer games, which might mostly be gone from classrooms today but are certainly not forgotten!
1. Where in the World is Carmen Sandiego?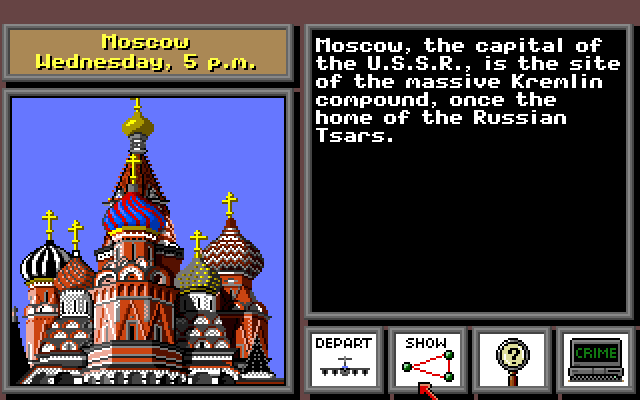 It started charming us in 1985 by engaging students in a spy chase that also taught culture and geography lessons. This game was so popular that it led to a 1990s TV show spin-off with an incredibly catchy theme song that you're probably humming right now.
2. Mario Teaches Typing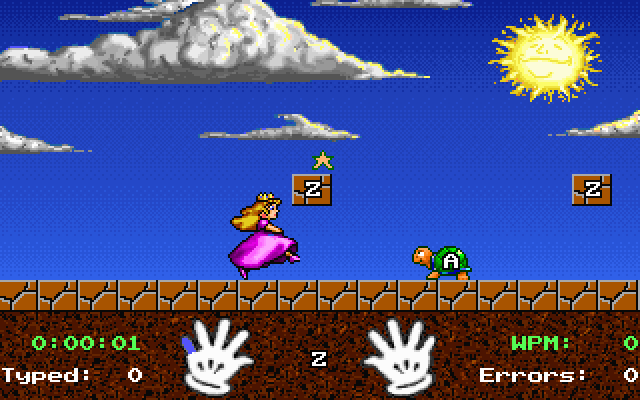 I learned to type from a grumpy teacher who yelled at me every time my fingers left the home row. Honestly, I didn't even know Mario knew how to type, let alone teach typing, but he helped thousands of kids hone their typing skills in the '90s, even delivering a report card at the end of each lesson.
3. Number Munchers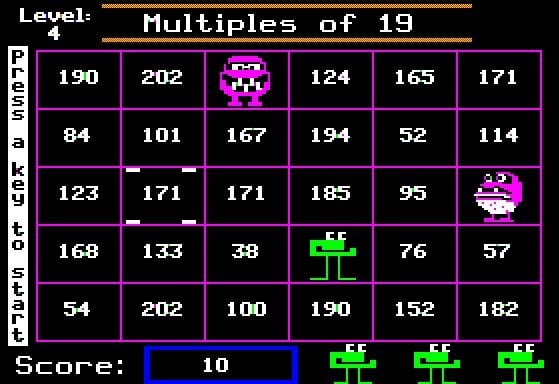 Another '80s and '90s favorite, Number Munchers made math fun as students used a goofy, green alien/frog-like creature to gobble the correct answers to math problems, all while trying to avoid the purple troggles roaming the screen. It was like life-or-death math! 
4. Reader Rabbit
Touted for its ability to help teach young students reading and spelling, this award-winning game showed up in the '80s and won the hearts of kids and teachers alike. Soon after, Math Rabbit and Writer Rabbit showed up as well as spin-offs for older children. In less tech-savvy classrooms, students just had books. 
5. Oregon Trail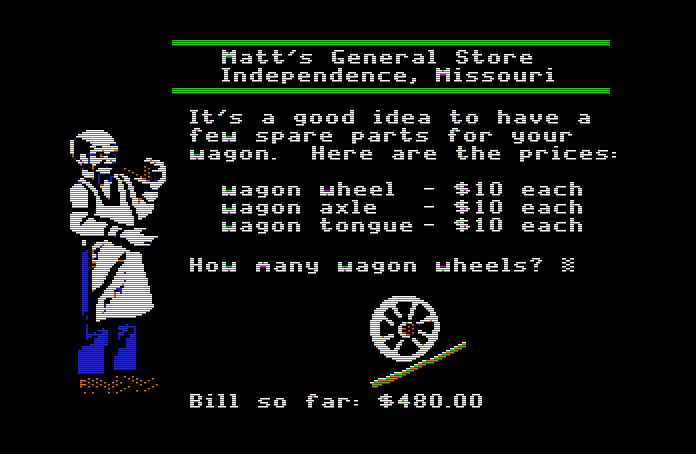 Perhaps the most beloved and well-known of classroom-approved computer games, Oregon Trail let youngsters become early American pioneers, complete with attacking bears, broken wagons, supplies that had to be rationed, and diseases like the measles and dysentery. 
6. Spelunx and the Caves of Mr. Seudo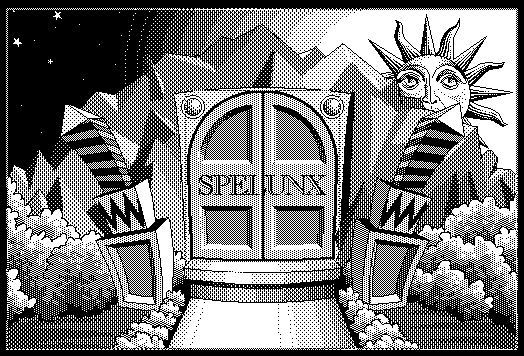 Just like its '80s predecessors The Manhole and Cosmic Osmo and the Worlds Beyond the Mackerel, Spelunx and the Caves of Mr. Seudo was all about exploring, not winning. Its (at the time) impressive graphics invited kids to click on just about anything to see where it would lead, taking players through an ever-changing storyline.
7. Lemonade Stand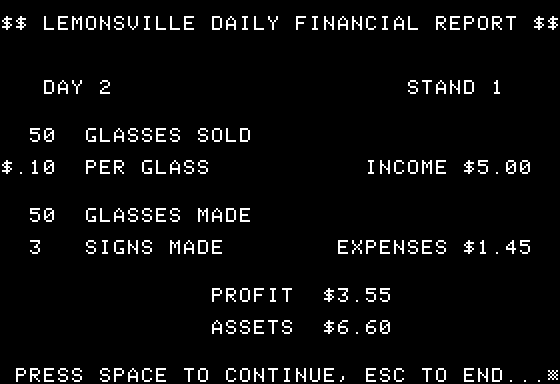 This gem arrived in classrooms in the late '70s and early '80s as a way for kids to become business savvy with their own lemonade stand. Students had to control inventory, set prices, advertise, and stay on top of weather conditions to predict demand. While there were few graphics involved, it was plenty addictive … just like actual lemonade.
8. Odell Lake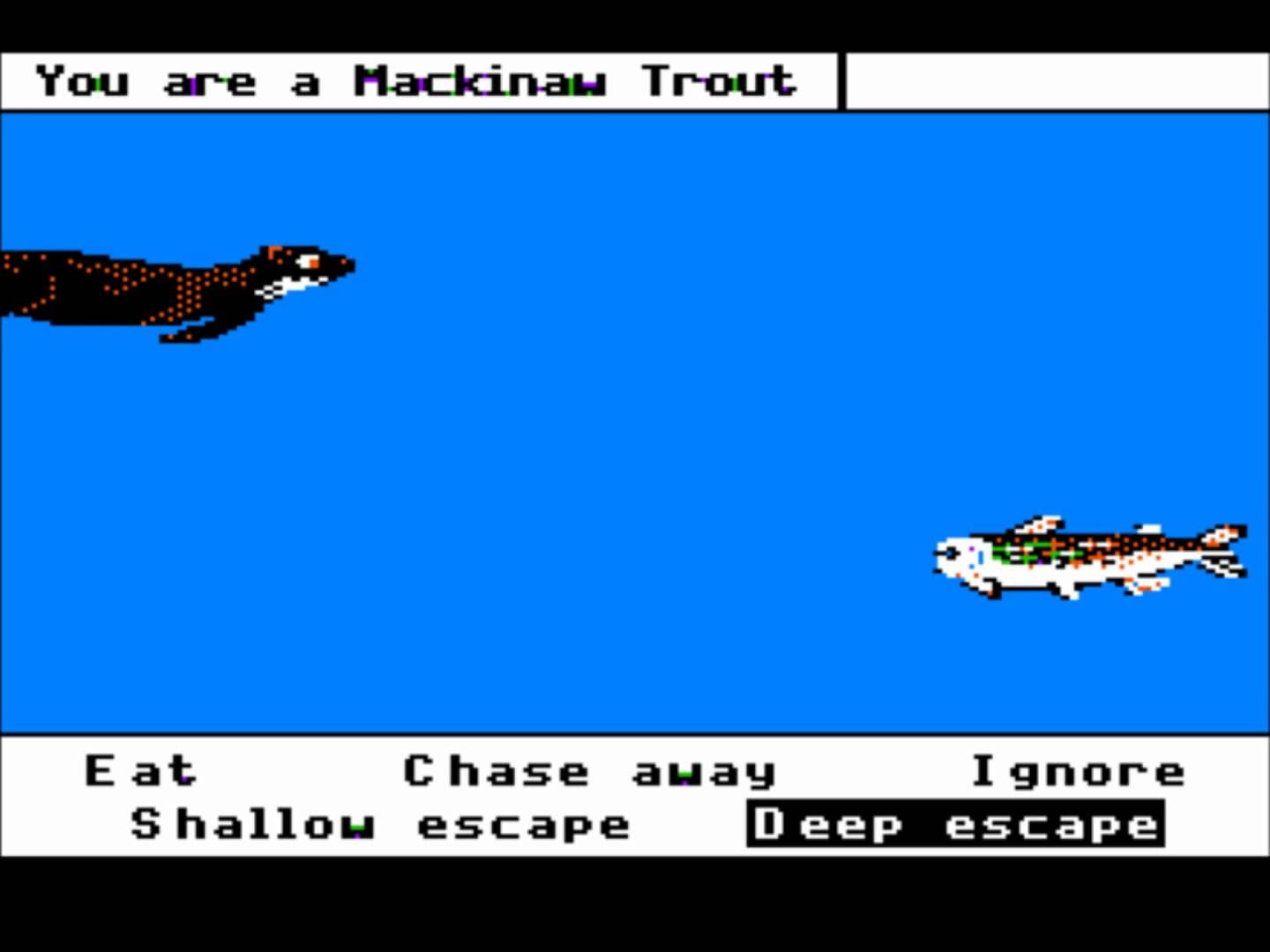 Talk about getting stressed out by an '80s computer game! In Odell Lake, players are fish who encounter many other fish and have to decide (over and over and over) if they're going to eat the fish that approaches, ignore it, chase it away, or escape in deep or shallow water, all while trying not to get eaten by other creatures or caught by people fishing. If anything, this game honed our quick decision-making skills.
9. Mixed-up Mother Goose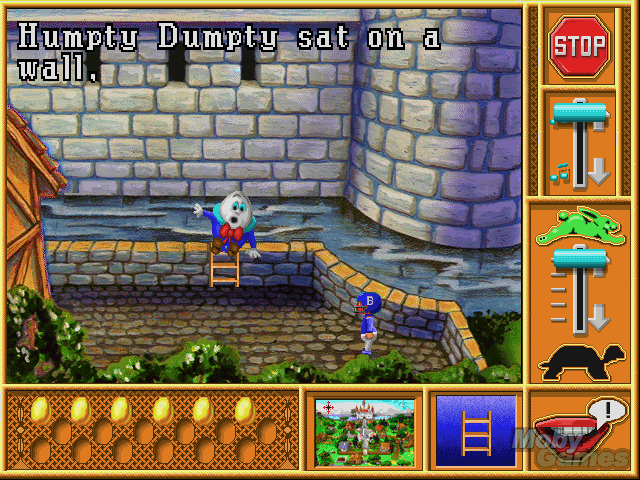 What happens when all the nursery rhymes get messed up? Kids have to fix them, at least that's the premise in this '80s and '90s hit that had children hunting down Mary's sheep and retrieving Jack and Jill's pail of water.
10. Dr. Brain
A popular puzzle-solving game in the '90s that launched several spin-offs, Dr. Brain was an addictive, logic-centered game filled with adventure, like fighting the evil Con and escaping alternate dimensions filled with plant people and mole men. I'm not sure that it was very educational, but it was definitely very rad.
What are your favorite retro computer games? Reminisce about them on our WeAreTeachers HELPLINE group on Facebook.
Plus, see if you remember these common (and dangerous) pieces of playground equipment.