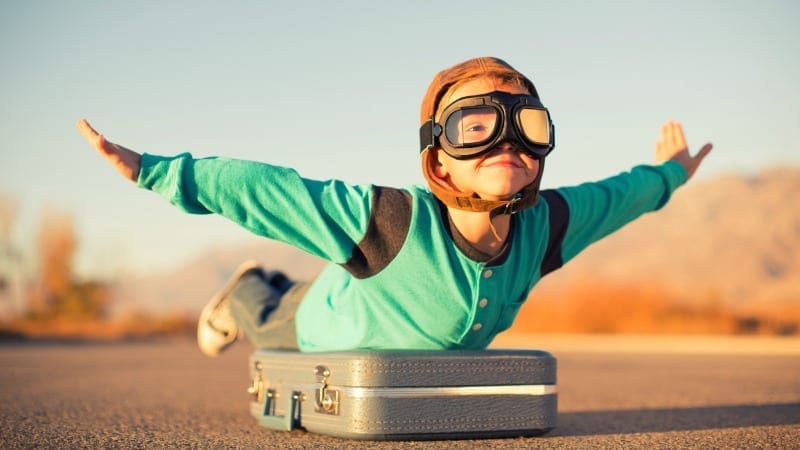 Education has evolved so much in the past decade, and it's time for our professional development to reflect this as well. Topics like mindfulness, self-care, and mental health should be part of teacher PD.
As a dean in a high school where part of my job is to create relevant, whole-child PD for faculty, I know it can be a balancing act. We have certain PD standards to meet, but we also want to tackle new topics while being engaging, informative, and innovative.
I know it sounds like a tall order, but it is possible. Here are specific ways to tackle some of these crucial topics for teachers while delivering awesome PD experiences.
It's time to get real with mental health.
Addressing the mental health crisis in children has to be at the top of our agendas as school leaders. According to a report from the Centers for Disease Control and Prevention, one in every five teenagers has a diagnosable mental, behavioral, or emotional disorder.
All faculty and staff can benefit from training that helps them support struggling students. Prevent issues from spiraling out of control by making sure that each student feels connected to someone in the community.
In a faculty meeting, make a chart with every student's name on it, organized by grade. Have teachers place a dot by the names of students they have connected with in some way. If a student has zero or a few dots, the adult team should coordinate a way for someone to reach out to the student.
Finally, work with your faculty to establish triage procedures so everyone knows how to care for students who are struggling. Having a firm process in place helps teachers feel capable in an emergency. Don't forget about the importance of teacher mental health, too.
Let's bring more self-care into our schools.
Teaching a student how to care for themselves is a crucial life skill, and this needs to be covered in today's PD. Start this work by helping teachers learn how to coach students on how to advocate for their own needs.
In our recent Facebook Live event, teacher Nichole Watson said she asks students a simple question: What can I do to help you be your best self? This small question can have a big impact.
One way Watson says they tackle this is through something called a "slow start." She welcomes students to let her know when they need a little more time in the morning instead of just jumping into lessons right away. She says it's not something they do all the time, but on certain days, just taking an extra five minutes or so to ease into the day can really help.
Another idea is creating a safe space in the classroom where kids can go take a break if needed. This might just be a cozy space with headphones for listening to a loop of thunderstorm sounds or a place for journaling.
Talk to your staff about the idea of student self-care. Together, come up with ways to make this work at your school. And don't forget about the teachers. Make sure your faculty are leading by example and practicing good self-care themselves.
We can all use more mindfulness.
We have to bring mindfulness into our daily practice as school professionals. As a concept, mindfulness perfectly encapsulates the life skill of paying attention, as that skill has the power to transform a learner. This works for any age range of student and can create an immediate impact.
To start, try the body scan. Ask kids to close their eyes and mentally "scan" their bodies, first starting with the toes, gradually moving upward. This slows the breathing and soothes the mind while improving focus.
To get your staff to see the benefits for students, let them first try it out for themselves. Try doing a body scan in a faculty meeting to see the results. Then actively seek out mindfulness topics for your PD. There's a lot out there, and your staff will appreciate that you're actively increasing awareness on this current topic.
Utilize the power of online workshops, seminars, and education.
If you are a school leader who is not accessing online learning to further your or your staff's practice, you are missing out! For teachers, there is an incredible wealth of experiences available for online learning. Online learning provides a flexible path toward upping your professional game, one click at a time.
From MOOCS to webinars, the resources are staggering. Not only can teachers individualize their learning, but they can also opt into experiences in small groups with common goals.
For teachers who are seeking longer-term trajectories in their learning, there is an abundance of incredible MEd programs that reflect an evolution in teacher education programs. They support dynamic, culturally sensitive, and whole-child approaches to teaching and learning.
Learn about Concordia University—Portland's MEd program and how they support the whole child here.