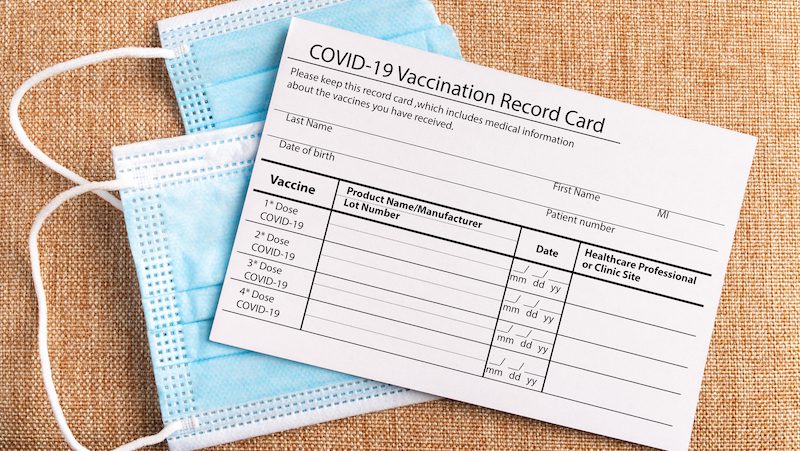 It's officially started. States have begun to mandate that teachers receive the COVID-19 vaccine or be tested weekly. Today, Kaivan Shroff tweeted, "BREAKING: New York City will require all municipal workers (including police officers and teachers) to get the COVID vaccine or face weekly testing."
Previously, many colleges and universities were requiring that students and teachers obtain the vaccine and provide proof. The University of California school system will be requiring vaccines for students, teachers, and staff for the fall semester. Private schools, including Duke and Cornell, require them too. The goal? On-campus, in-person education. But it's more difficult to implement student vaccines in younger grades, especially when the Pfizer vaccine is the only one available for students age 12 and older.
Can states require vaccines?
The states can mandate vaccines for children, and public schools can (and do) require vaccines for several diseases in order for children to attend classes. The confusion with the COVID-19 vaccine centers on the vaccine's current state of emergency-use authorization. Since parents are unsure of the risks, there continues to be pushback against the vaccination.
When it comes to teachers, in most states, there is no law dictating which vaccines are required for teachers and staff. Some states provide a list of recommended vaccines, but schools are not required to keep any records on file or follow up to see who has obtained them. It definitely makes for uncharted territory, even with the CDC creating a page dedicated to teachers, encouraging everyone to get vaccinated.
How are teachers responding?
The responses online are varied. Many people seem to agree with the NYC requirements. Others are hopeful the FDA will soon fully approve the vaccine.
We were curious to know how teachers are responding, so we posted a poll in our WeAreTeachers HELPLINE. At the time of this posting, over 2/3 of respondents feel that teachers and school staff should be vaccinated or be tested weekly for the virus.
How is your state responding? Are they requiring teacher vaccination? Share in the comments or in our HELPLINE group.