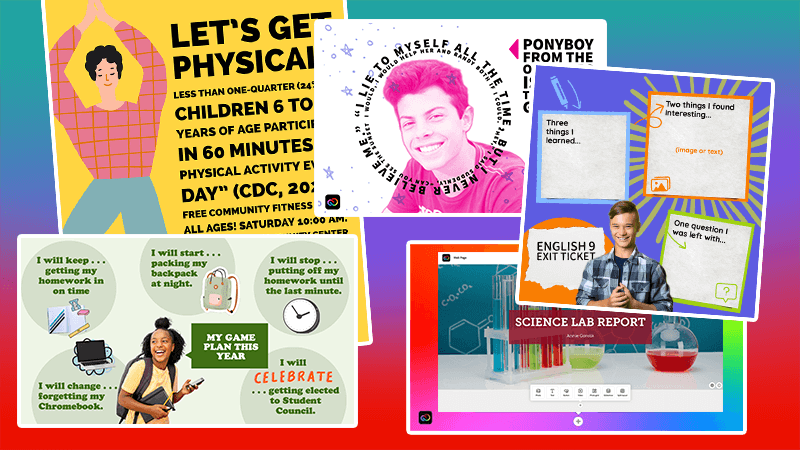 Brought to you by Adobe
Use Adobe Express with your students for free. Classroom accounts allow you to view and moderate student projects in progress, manage student accounts, and create separate classrooms to stay organized, in minutes. Plus, get immediate access to thousands of templates customized for education so students can jump right in. Get started now>>
The best teaching advice I ever received? Rinse and repeat activities your students love. The phrase is a reference to common hair-washing instructions and is applied to any action that needs to be replicated many times in order to reach a goal or change a behavior. When we need to learn something, it's best to create a cycle that makes practice simpler. We don't have to reinvent the wheel (and who has time for that!?).
Adobe has a new back-to-school challenge that can help students and teachers set the right tone for the year. But I am also taking advantage of the Adobe Creative Challenges my students loved last year and repurposing them. My students think it's cool that I bring design and technology into our class. It's an added bonus if they learn new skills they can translate to their next TikTok or YouTube Video. Whether you want to build strong relationships, build students' design skills, or just make your assignments more fun, we've got you covered. Get ready to up your cool factor with five creative activities you can rinse and repeat.
1. Bring student thinking to life visually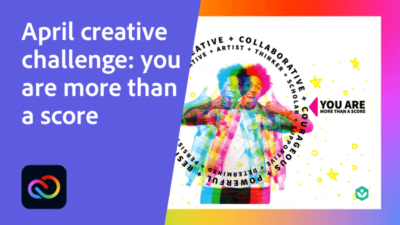 Students designed a colorful image capturing the many diverse and unique qualities they possess beyond their test-taking abilities in this creative activity. 
Try this too: Students design a character logo to share characters' traits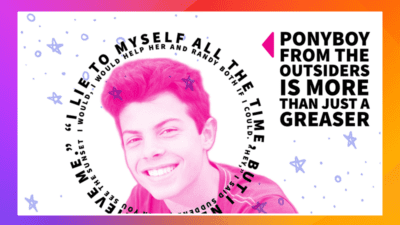 My favorite creative assignments give students an opportunity to use technology and design, and then justify their creative choices in writing. In this spin on "You are More Than a Score," students design a Character Logo and justify how their design choices support their character's traits. Students can make a claim, support it with evidence, and justify how their evidence supports their claim in many modalities (see you later, essay!). This assignment works best when students are finishing up a novel. I'd recommend one class period for design and a second class period for writing. Here's how it works: First, students will find two or three quotes representing their character. They will place those quotes in their template. Next, students will write a one-sentence "This is me" statement where they assign the character a trait. Then, students will choose colors that they feel best represent the character. Maybe yellow for an optimistic character or red for a character who is angry. Lastly, they will write a few paragraphs explaining how the colors they chose represent the character.
2. Visual goal-setting can be more positively reinforcing
June's challenge was a fresh take on the summer bucket list where students creatively mapped out the summer of their dreams.
Try this too: Game plans for students to plan their growth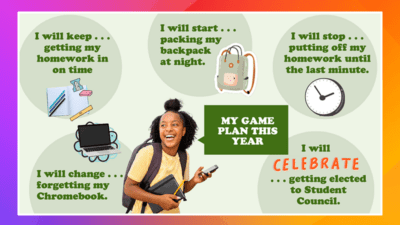 Help your students set goals and measure their success in your class. Visualization is a powerful tool, and I'm excited to take my usual SMART goal lesson and give it a creative makeover. Put your students in the driver's seat, and challenge them to take a remixed template of My Summer Plans and use text, photos, graphics, and colors to identify what's working for them, what's not working, and what they want to strive for next.
3. Create posters that build community
Students used a remixable poster template in this challenge to express what mattered to them most.
Try this too: Cause posters for students to share what they support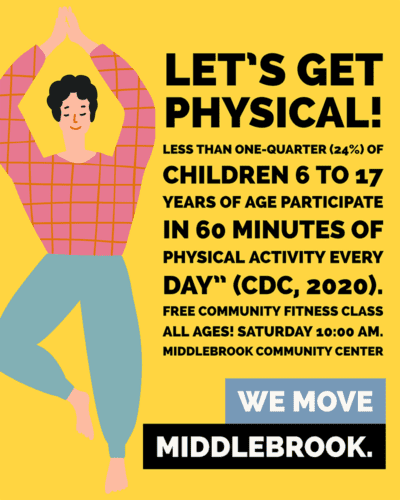 When our students know why they're learning something, it's empowering. Community-based problem-solving is one of my favorite units, especially when I pair up with the science and social studies teachers for some PBL. Infuse creativity into your next problem/solution assignment, and challenge students to identify a problem in your local community. Students can use the Class Culture Poster template to build an advertisement for their cause. Your students will see how much this assignment matters when they share their finished products with your local officials, and post their designs all over town.
4. Give students an interactive way to share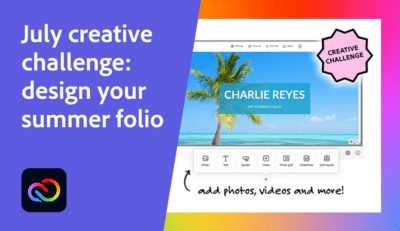 A fresh take on a digital portfolio, this July challenge introduced an innovative template for documenting summer.
Try this too: Students can create science lab reports with the glideshow.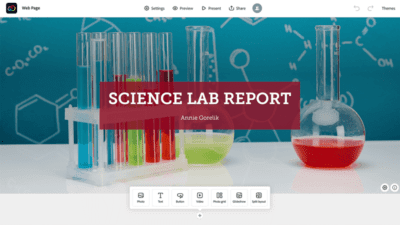 Thanks to technology, and good creative teaching, we can take an assignment to the next level and infuse creativity with Adobe's templates. There's nothing wrong with a traditional Science Lab Report, but your students will be able to enrich their data and observations with video, photos, graphics, and more. They will use the Summer Folio template and repurpose it for their lab. Science experiments just got a new (and cooler) look. Time-saving tip: Watch this handy tutorial and share it with your students so they can learn to use this template in five minutes or less.
5. Try using reflection activities in all subjects
In this challenge, students remixed a creative design to reflect on their year using text, photos, colors, and graphics.
Try this too: Exit tickets to show what students have learned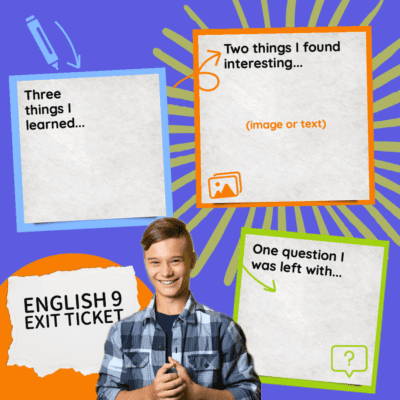 Reflection is such an important skill for our students, and we can give them many opportunities to practice with exit tickets. Use the Year in Review Challenge to make this self-assessment template. After you share it with your students, they can infuse their own creativity and personalization. During the last five minutes of class, ask them to open up their Exit Ticket template and get reflective. Finally, ask them to share it with you so you can determine if you need to reteach, give extra practice, or move on.
There are so many more ways you can repurpose Adobe's Creative Challenges. You can design assignments and activities for your students that infuse creativity and technology into their learning.