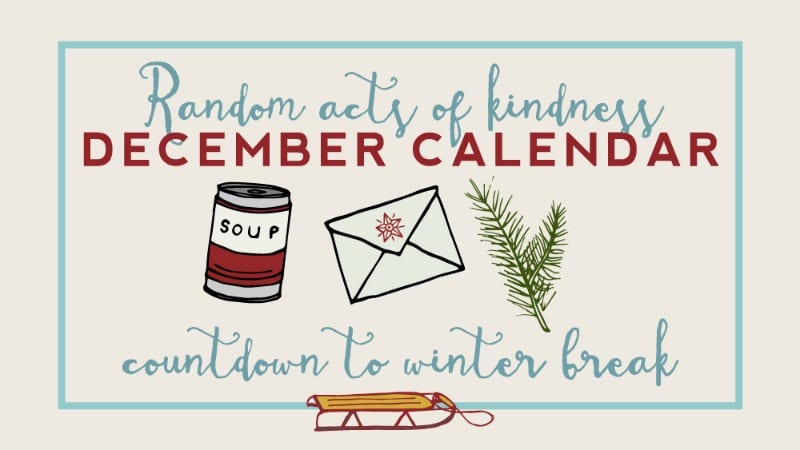 December can be a crazy time in the classroom. The kids are antsy, your personal to-do list is a mile long, and you're still trying to cover curriculum while you can. But it's also a time for gratitude, tradition, and reflection, which is why we created this Random Acts of Kindness Calendar for the classroom.
Feel free to sub in a new activity for a given day, or to adjust the calendar to your school schedule. (Note that this is an editable PDF so you will need to use Acrobat Reader to open and make changes.)
Get the December Calendar and All of 2019 Right Here!