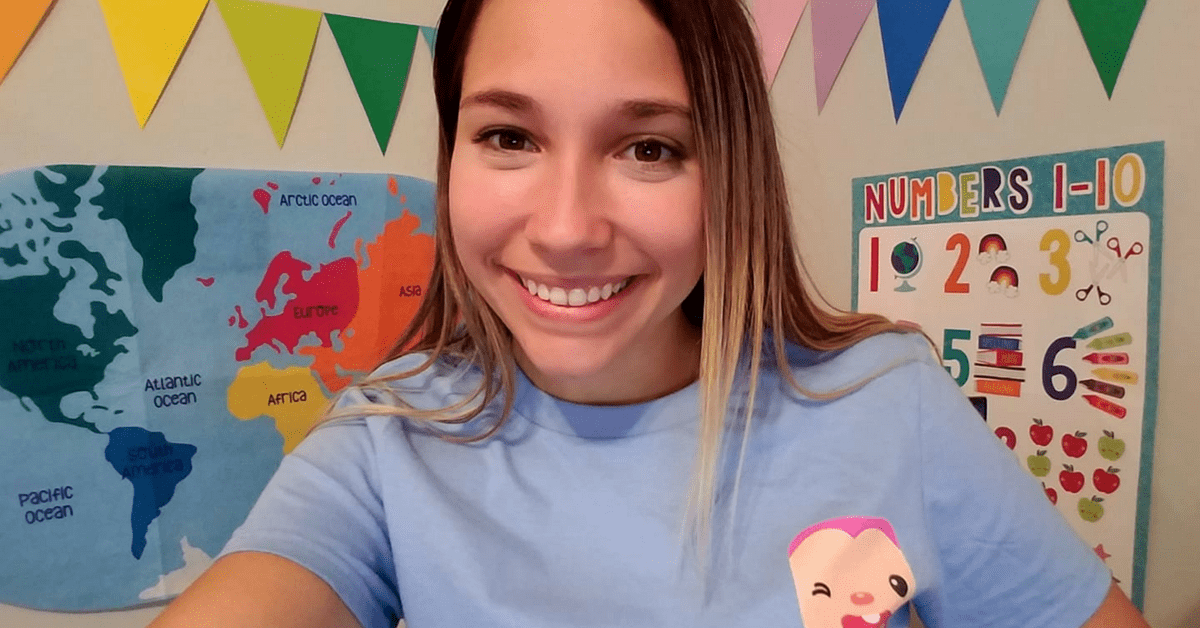 Looking for a new, fun, easy, and super flexible way to pursue your passion for teaching? Interested in making cross-cultural connections and a little extra cash along the way? We talked with three teachers who are positively raving about their experience with the online ESL teaching program Qkids. Check out their stories, and who knows? You may find yourself in a virtual classroom in the very near future.
What exactly is Qkids?
It is an interactive learning platform, based in Xiamen, China, that connects English teachers with young language learners, ages 5–12, using fun user-friendly software in real time. Teachers guide students through animated and engaging stories, games, and activities.
Each lesson is 30 minutes long and pairs you with 1–4 learners. You can teach anywhere from a minimum of six hours to up to 19 hours a week and can choose time slots from early morning classes seven days a week or evening classes on Friday and Saturday.
Who would be a good match for the job?
Qkids is a great fit for teachers who either need a change of pace or are seeking extra income. It's also perfect for stay-at-home moms, recent college grads, retirees, or, really, anyone with a passion for teaching. "The job is so flexible," teacher William Bermudez tells us. "You get to pick which days and which allotted time slots work best for you."
Krista Norrid agrees. "I love having my work done early so the rest of the day is open. Also, I can travel and still work my hours wherever I am."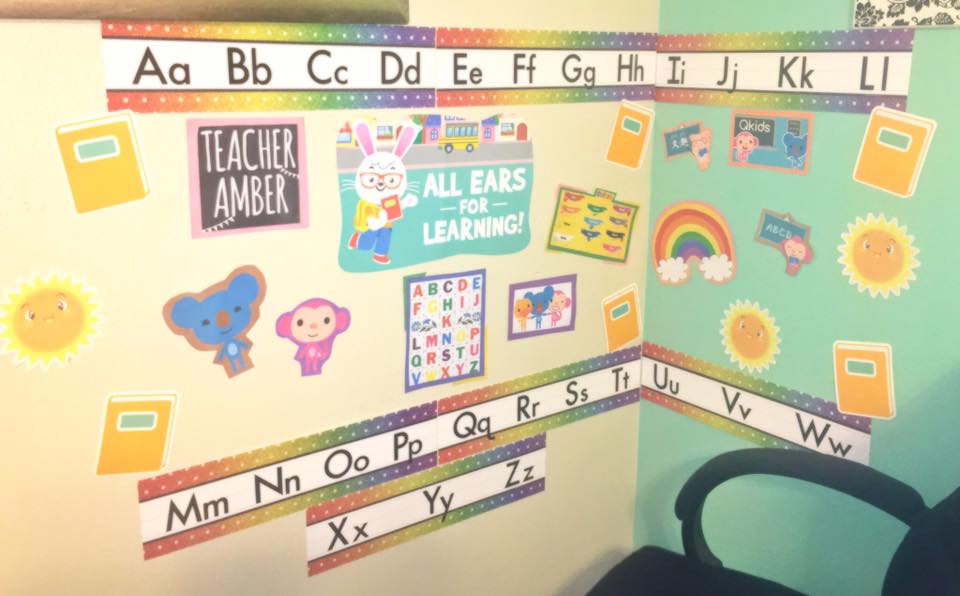 Are the curriculum and software easy to use?
The Qkids curriculum and software are very user friendly and designed to set you up for success. "Each lesson has a learning objective, and each slide in the lesson guides you through," Norrid explains. "So once you get the knack of how it flows, it's not difficult at all. After you have some practice with the tools in the program, you figure out quickly how each tool will work for you and how YOU want to use it. Learning how to pace yourself might be the trickiest part, in my opinion."
Bermudez compares the software to a virtual whiteboard. "You have standard tools, such as a highlighter, a text box, stickers, and markers for free-drawing," he tells us. "But the curriculum is developed so none of that is essential. All of the tools are extras to help develop your unique teaching style! Every lesson has all of the sections set up already, and your job is to guide students through the modules, which include fun interactive games like bingo, crosswords, card games, and more!"
Is there a learning curve?
"For someone who has no previous teaching experience, perhaps. It takes time, practice, and some finesse to manage an online classroom, and a person with teaching experience might find that easier. However, Qkids does have resources for teachers to help them adjust and improve their skills. The same with the technological aspect. If you are comfortable and competent with basic technology, the software is easy to navigate. It takes practice, but it is fairly straightforward," says teacher Susan Mosher.
What is the training process like?
You begin with video demonstrations of the games and techniques designed to help you master the software. Then, you have an individual session with a trainer who teaches you and answers your questions. Finally, you have another session with an instructor who acts as a student while you to teach, providing helpful feedback. From there, you engage in real classes with actual students, and your coach provides support and advice.
"The training and class trials process that Qkids has in place is very appropriate, giving a new hire plenty of opportunity to learn the software, ask the questions they have, and become comfortable in a practice classroom before they go live," Mosher says.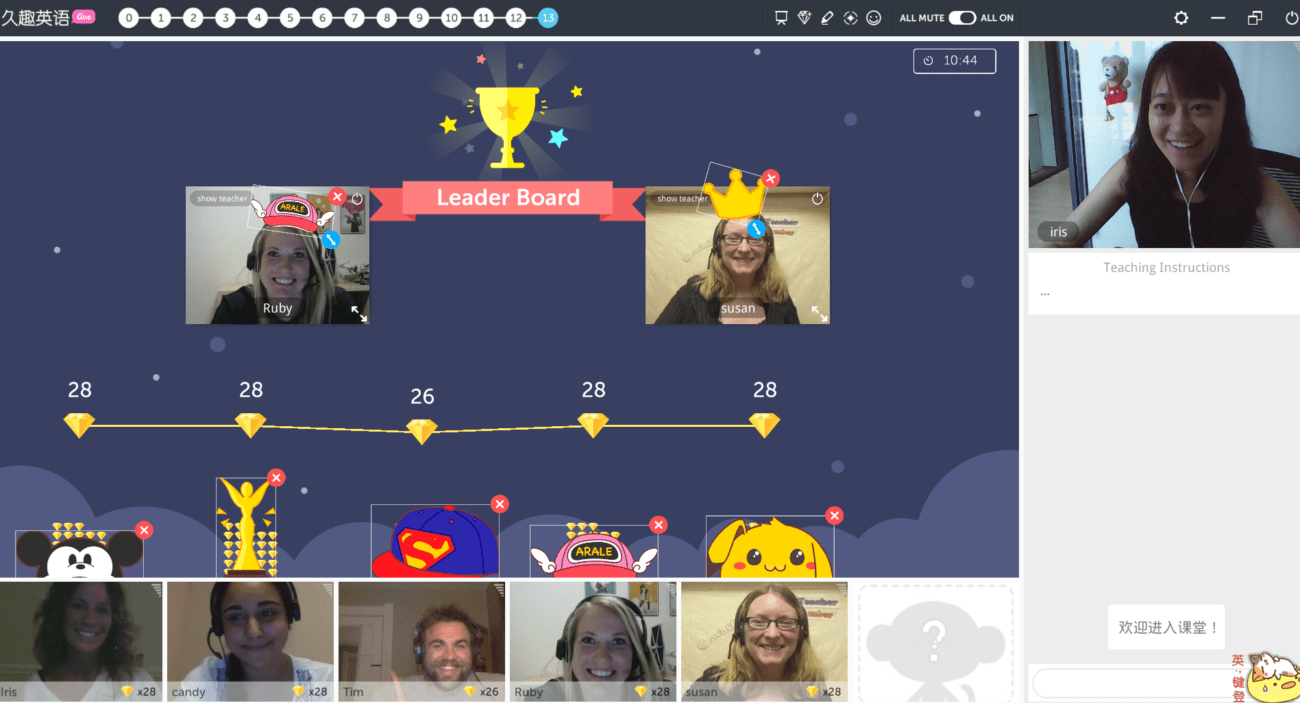 What about ongoing support?
After training, each teacher is connected with a coach who provides feedback and is available for guidance. There is also a comprehensive training segment built into the portal for reference and teacher development. "I still go back to the training modules and videos and review them from time to time to make sure I'm doing the games and activities correctly," Norrid tells us.
"The staff [is] awesome—helpful, supportive, and friendly. I feel like I'm part of a family," Mosher says. "I feel very connected with and understood by the Qkids staff, even though they are on the other side of the world," she says. "I find them to be understanding, accommodating, and extremely supportive. They not only work very hard to keep the software relevant and exciting for the students, they keep the teachers informed and offer training resources and coaching when needed. Wheels are always turning to stay on top of the latest in technology as well as pedagogy."
How easy is it to apply?
The application process is very straightforward. Simply go to the Qkids website and apply. There, you will provide basic contact information, including your availability for classes. You will be asked to upload a résumé and a one- to two-minute demo video in which you introduce yourself and share your educational background and any experience you have teaching or working with kids. In your demo you will also tell or read a children's story.
Any insider tips for getting the job?
According to William Bermudez, the most important part of the application, by far, is the video. "Make sure you follow all instructions, especially the time requirement," he advises. "In your video, you'll be asked to read a children's story. Instead of just reading, make the story come alive through your words and body language. If you can tell a story with expression, enthusiasm, and body language, I can almost guarantee you'll pass the initial application."
How is the pay relative to the workload?
Base pay is $8 per 30-minute lesson plus potential attendance and performance bonuses of $1 each. With full bonuses, the pay is $10 per lesson, or $20 per hour. "Which is pretty good, considering you log on, teach, then log off. It can't get much simpler. No lesson planning other than reviewing the upcoming lessons, no filling out feedback for each student, no dealing with parents. It's so easy!" Norrid says.
What is the best part of the job?
When Susan Mosher transitioned from classroom teaching to a position in research and consulting, she realized she really missed one thing about her former career: the children. She tells us, "I heard about Qkids and figured I'd try it for a while to see if it eased my need-to-teach bug. Now I can't imagine my week without it! Each morning, I look forward to starting my day teaching with Qkids, and I am not even a morning person! The students are adorable and eager to learn."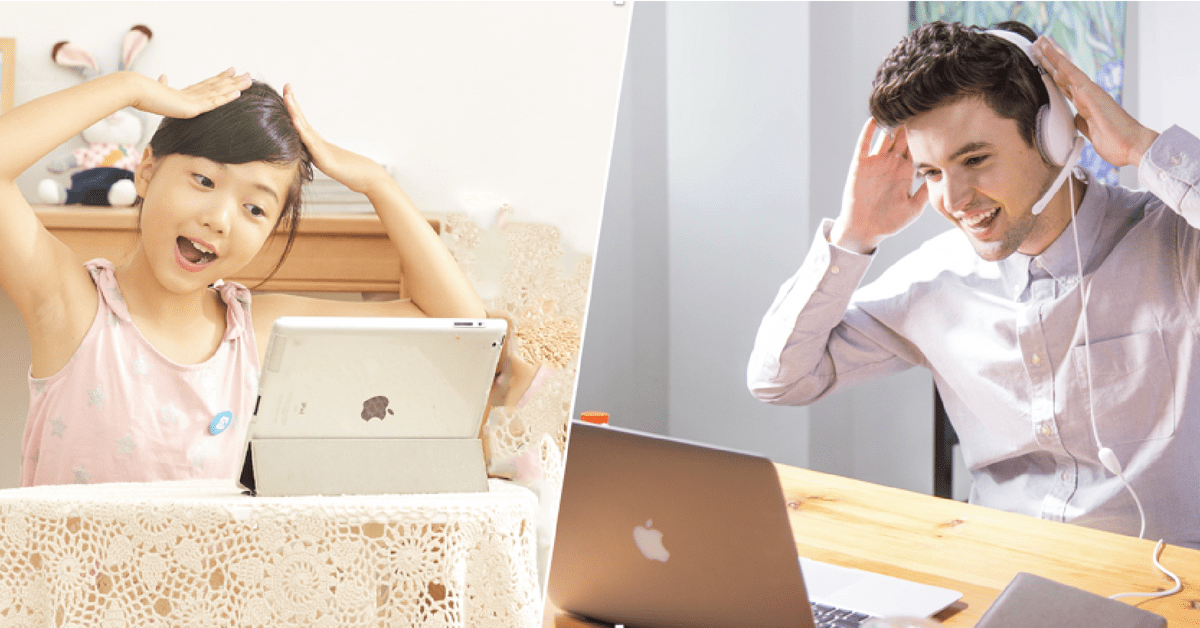 For Krista Norrid, there's something fresh about the experience of being a Qkids teacher. She tells us, "Each day is unique. Every student and class are unique. I love being able to use my skills to teach a lesson and have fun at the same time. I get to be part of a child's life that is halfway across the world. I get to learn about Chinese culture and share things about my culture. That's cool!"
William Bermudez describes the experience as liberating. "Sure, you are required to master a new software and follow the curriculum, but everything else that happens between you and your students within your virtual classroom? That's you. That's your teaching style, your magic. I love that Qkids helps you develop and grow your own teaching style."