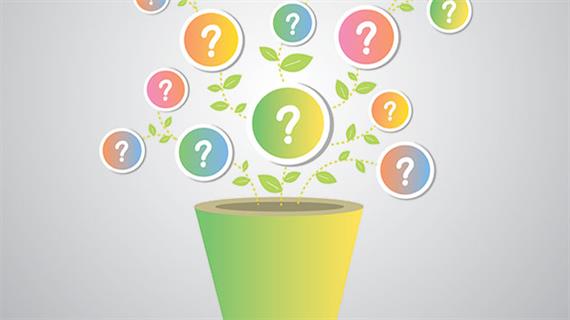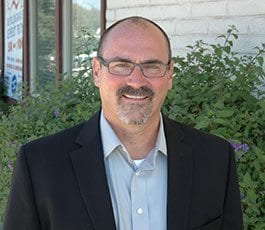 Dr. Robert Clark
Assistant Superintendent, Burlingame Elementary School District, Burlingame, Calif.
WeAreTeachers: What were your first steps into leadership roles?
Dr. Clark: I've spent 22 years in education. I started as a middle school math teacher. During my years of teaching I took on a lot of leadership roles in addition to my work in the classroom. I ran clubs after school, I wrote grants with my teaching partner, I became a grade level chair and a department chair. For me it was never, "These are my 32 kids and this is what I do." I was always working outside the classroom. It was a logical progression for me.

WeAreTeachers: Once you realized you had a knack for leadership how did you proceed?
Dr. Clark: I love learning so I went back to school while I was teaching and got my master's, after which I became assistant principal. Getting my credentials while working full-time wasn't easy because as we all know, teaching isn't an 8:30 to 3 p.m. job! But there are great programs out there that work around your schedule. I then went back to school to get my doctorate, after which I became principal. I'm sure those little letters after my name helped me get the principal job. It indicates someone who is dedicated. As principal, I made it known that I was interested in the business manager side of things and participated in the California Association of School Business Officials to get my certificate in its Chief Business Training Program. The Super was supportive and I was fortunate enough to be offered the assistant superintendent job.
WeAreTeachers: Do you miss anything about teaching in the classroom?
Dr. Clark: It sounds cliché, but I miss that day-to-day energy with the students, those moments when the light bulb comes on. I still remember the first time it happened for me. Working in the District Office I miss the energy of having a group of kids on campus. The kids were really the highlight when I was principal. I miss that constant wonder and awe of youth.
WeAreTeachers: What are the best things about being an administrator?
Dr. Clark: I have a greater impact now. As a district administrator I don't just have 32 kids, I have all the kids. I touch the lives of every child in the district now. And in a roundabout way, I touch the entire community. For me it was about the bigger picture. To have a greater impact beyond my classroom was a big driver behind my move in to administration. It's hugely rewarding and I really enjoy the work. If I was doing something I didn't want to do I wouldn't be so dedicated. There is also a level of respect that comes with leadership positions, which is great because you can really make things happen.
WeAreTeachers: What are the toughest things about being in a leadership position?
Dr. Clark: It's very stressful. I'm responsible for the district. I have to make sure the district is solvent. And when things go poorly, it's the administrators who get the blame.
I also work long hours. I typically get to the office at 4:30 or 5 a.m. and work until 6 p.m. or later if there is a night meeting.
And my waistline is gone! I'm not someone who is good at creating a work/life balance. It's easy for me to sit for 12 to 14 hours a day working. And when I get stressed I make poor dietary choices.
My home life has also suffered. I make time for family on the weekends but during the week it can be hard.
WeAreTeachers: What qualities do you think someone should have if they want to take on a leadership role?
Dr. Clark:You have to be flexible and responsible. You have to thrive in a stressful, high-stakes environment. You have to be a good multi-tasker. When you're an administrator there are a lot of plates spinning in the air. You have to be decisive. But you also have to be able to own your mistakes. When someone complains you have to just listen and not be defensive. And a sense of humor is a huge must. If you take things too seriously and never laugh, you won't ever laugh because this job is all about serious stuff. It's a huge responsibility to educate kids for the future!