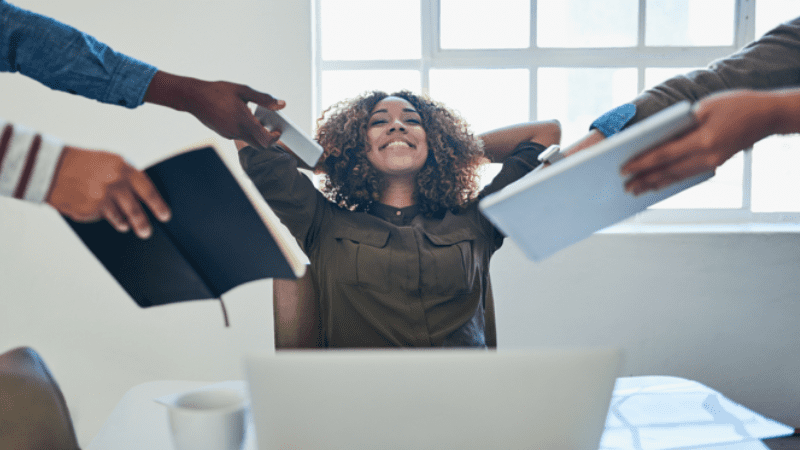 More
With government mandates, budget cuts and class size increases, it can be tough to be everything to everyone. A principal needs to learn to delegate.
One of the best ways to get things done well is by using your Parent-Teacher Association effectively. This group of dedicated parents is awesome at providing resources and programs to all school families. We asked school leaders to help us come up with a list of three responsibilities you can hand off to your PTA and three things you should probably do yourself.
3 Responsibilities to Let the PTA Handle for You
1. Arrange Teacher Appreciation Week
Since 1984, National PTA has designated one week in May as a special time to honor the men and women who lend their passion and skills to educating our children. Let your PTA take on this day, organizing everything from special lunches and snacks to 10-minute massages.
2. Organize Field Day
This is one of those beloved school events that requires a ton of planning and volunteers. Principals and teachers don't have time to think out every detail during school hours so they spend too much time outside school hours planning. Let the PTA make this day everything it should be for an end-of-the-year celebration for kids and teachers.
3. Coordinate School Supplies
Every year teachers and parents agonize over which school supplies will grace their shelves. Most teachers will tell you that brands matter. They know that Crayola and Ticonderoga make products that last longer and work better than others, but spending the time to organize the collection of these tools is consuming and tedious. Enter your PTA and Apperson Class Packs. Your PTA will work with Apperson to set up a Class Packs online portal, which converts your school's supply list into an easy-to-use online shopping experience. How awesome is that?
3 Things Principals Should Keep On Doing
1. Hosting Back-to-School Nights
When an event determines school culture, principals should be front and center. At Back-to-School Nights, schools are setting the tone for the year. This needs to be planned and followed through by the people who are in control of the school on a day-to-day basis. Check out this awesome "what if" speech written by author and education expert Alfie Kohn.
2. Appreciate Teachers All Year Long
You might be delegating one week to the PTA, but teachers need to know they're appreciated all year long. You are the best person for this ongoing daily support. Take someone's duty once in a while or come in to read to a class. These are the little things that make teachers feel more loyal and happier at their jobs.
3. Develop a Fundraising Strategy
Though many PTAs will happily fundraise for you, it's important to be the master planner for your school. In the end, the budget is your responsibility and you need to know both how it comes in and how it goes out. Not that the PTA can't do much of the fundraising work—like the Class Packs program above—but you make the plan.
What responsibilities do you give to your PTA? What do you keep to yourself?
Join our Facebook group Principal Life for more conversation about and insights into the challenges of school leadership.