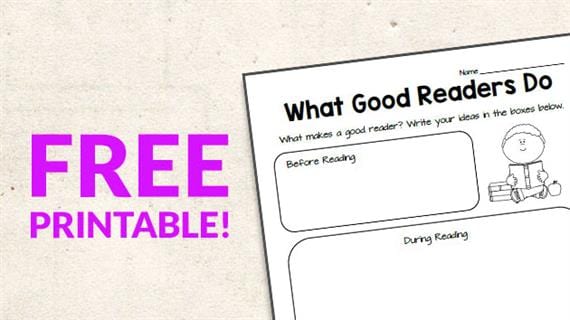 Reading is SOO hard! Think about it. You've got to remember what that squiggle of ink on the paper means, then you're supposed to relate the information to your life, while remembering what you already read and predicting what will come next!
I find myself reviewing what good readers do over and over again. Sometimes I need to give more than just a verbal reminder or talk about it in a guided reading group. And that's where something like this week's printable graphic organizer comes in.
What Good Readers Do Graphic Organizer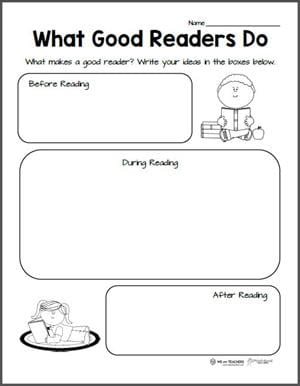 Start by discussing the reading habits you've already taught. For younger kids, consider having them draw pictures to highlight key points. For older kids, writing key words should be ok. Have your students keep these somewhere that they will be reminded. Or, consider collecting them all and featuring one each week. That way, you can review this concept each week, but it will feel different each time because you're sharing a different student's page.
Download the full-size printable: What Good Readers Do [PDF]