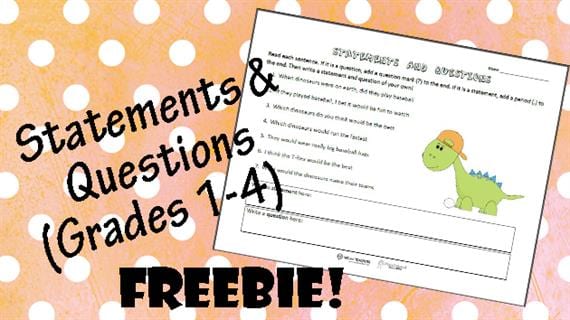 Learning is more effective when it's memorable. My most effective teaching moments have been when I can make a real, person-to-person connection with my students. This means I have to let the best parts of my personality show in my teaching. I like to have fun, and I like to be a little bit silly.
This week's printable lets you be a little bit silly, while still being really focused on content: statements vs. questions.
Statements and Questions Worksheet


This printable puts forth a series of questions and statements about dinosaurs playing baseball. (Silly, but kids love it!) Students must punctuate each correctly. Finally, kids are asked to create their own statement and question on the same topic.
Download the full-size printable: Statements And Questions [PDF]