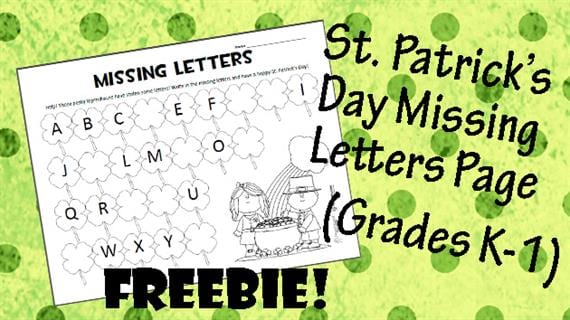 I love the innocent mischief evoked by leprechauns! I enjoy seeing kids make leprechaun traps and trying to catch the leprechaun doing silly things in the classroom. A little whimsy goes a long way when you're getting into that exhausted part of the year! But while leprechaun activities are fun, the best ones are the ones that still help kids learn or practice vital skills.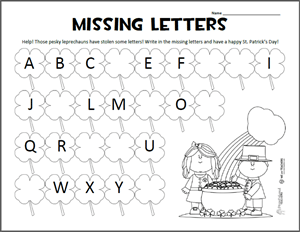 This week's free printable will hopefully do just that! Have your early learners write in the missing letters that were stolen by leprechauns. If you're looking for extensions, encourage them to color the clovers with vowels in a special way (maybe rainbow!). Or have them circle the letters in their name or in another certain word. The opportunities for extension are endless! Just use this as a spring board to get your class reviewing all things alphabet or spelling.
But whatever you decide to do with your class, don't forget to wear green on St. Patrick's Day!
Download the full-size version: Missing Letters [PDF]
Squarehead Teachers has taught a variety of grades ranging from kindergarten to higher education in the United States and abroad. She enjoys scuba diving, bright colors and cookies. She likes to share teaching ideas and free teacher materials on her blog, Squarehead Teachers.