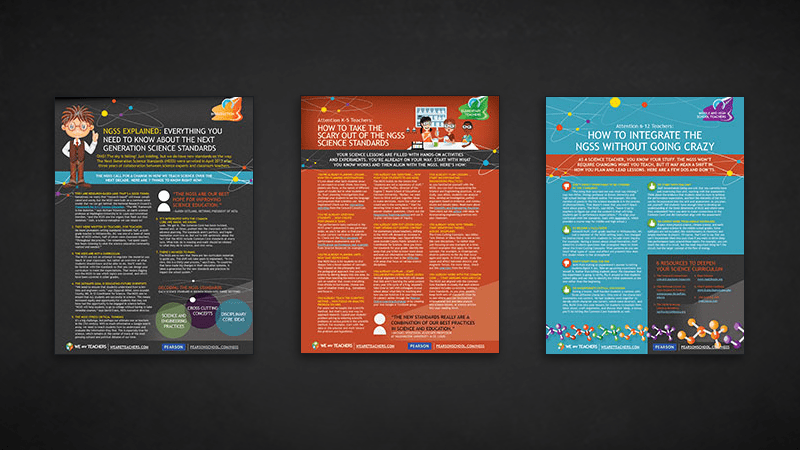 Brought to you by Pearson
Pearson is prepared to offer complete and cohesive support to implement the new Next Generation Science Standards (NGSS) Initiative. We'll be there every step of the way to provide the easiest possible transition to the NGSS with a coherent, phased approach to implementation. 
Visit us at PearsonSchool.com/NGSS to find out more! 
More
Hey Science Teachers, quick quiz: Are you ready for the Next Generation Science Standards?If you are like a lot of busy science educators, your answer just might be
"No, definitely no."
"You've got to be kidding me" or even
"What?! Where did those come from?"
That's okay. Here in three easy pages is all you need to know to get acquainted with the NGSS and find out how the standards will affect your classroom. Plus great tips to start now.