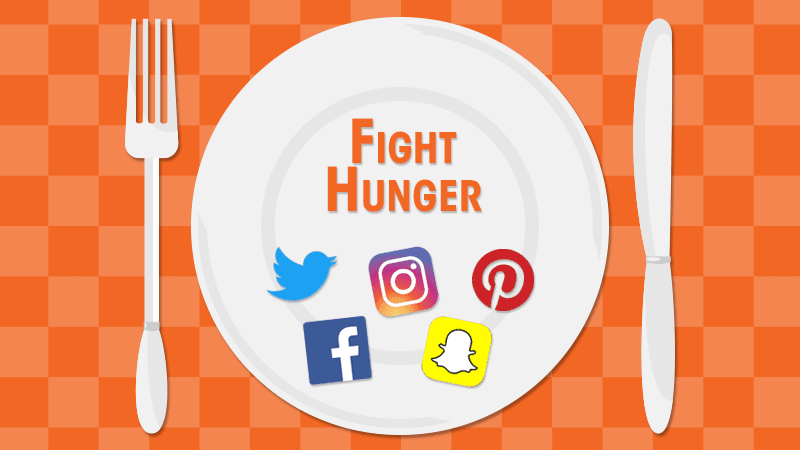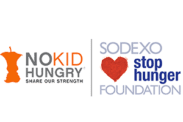 No Kid Hungry & Sodexo Stop Hunger Foundation have joined forces to provide educators with the tools and resources to learn more about how being hungry makes it hard to learn, how every student should start the school day with breakfast, and how students and teachers can work together to ensure that no child in America goes hungry.
More
13 million kids in America suffer from childhood hunger. That's nearly one in five children living in a household that is struggling to put food on the table. This is a scary statistic, and it affects our students every single day. When kids come to school hungry, they don't learn as well.
These numbers can make us feel powerless, but the reality is that we all have extremely powerful tools in our pockets and purses, and on our desks: our social media accounts. When we and our students band together to use these tools, we can really make a difference to feed hungry kids. Learn about five creative ways you can use social media to fight childhood hunger.
1. Use key hashtags and host a Twitter chat.
Searchable hashtags are a Twitter tool that can make the efforts of a few visible to many. Hashtags such as #hungryfor, #NoKidHungry, #hunger, #childhunger, #endhunger and #foodinsecurity are followed by those organizations and Twitter users who likewise seek to eradicate child hunger. Pick a time for a school-wide Twitter chat about ways your school community can take action and publicize the Twitter chat. Utilize the hashtags and engage with the Twitter users who join the conversation.
2. Design a Snapchat filter for your school hunger drive.
Teen and tween students are the prime users of Snapchat, so show them how to use their influence for good (and not just for sharing puppy filter selfies!). For your next school food drive or charitable fundraiser, have your students help design a custom Snapchat Geofilter that will be connected to your school or fundraiser site on the days of the event. (Here's SnapChat's how-to and submission guidelines.) You will show your students how their Snapchat shares can create ripples that can motivate other students to become involved.
3. Create a Facebook event for a virtual food drive.
Because local food banks and non-profits such as No Kid Hungry can provide food at below-wholesale costs to in-need children, raising money will go further in fighting hunger than your typical canned food donation drive. For instance, a $20 donation to No Kid Hungry can provide 200 meals to hungry children! Create a Facebook event for a virtual food drive fundraiser, to which you invite your school community members to give and participate in online. Facebook event invitations are known for bringing more eyeballs than standard Facebook page posts, and your community will thank you for the ease of the online participation.
4. Share awareness artwork to Instagram.
Inspire your students to create fine art or digital artwork to spread the message of fighting childhood hunger. Then invite your Instagram-using students to share their images on their personal accounts, as well as photograph them for the school community Instagram channel. Challenge your students to search for, follow and tag on Instagram those organizations fighting to feed the hungry, and do not be surprised when those organizations #repost their artwork.
5. Curate a resource-packed Pinterest board.
It's no secret that Pinterest is every teacher's favorite social media tool for searching for ideas. Use that account for good and develop a child hunger awareness board to which you can pin articles and resources for your students and education community. You can share the link to the Pinterest board in school communications, and invite your fellow Pinterest users to collaborate to the board as well.
And even more effective than individual social media channels are the school-wide emails, newsletters and "teacher's corner" website postings that everyone reads. Teachers and administrators can expand the newsletter content to include those "social media for good" efforts shared online. This way, all parents, even those who get all their school information through backpack flyers or email, can be in the know on the efforts to end hunger.