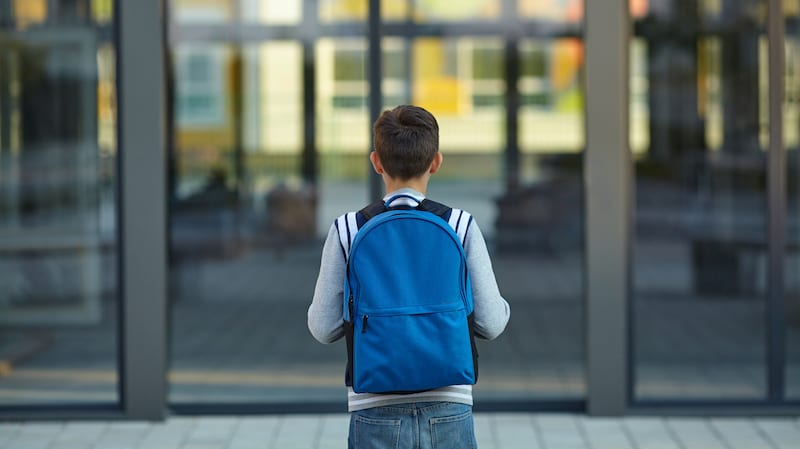 Many teachers and students alike are dreaming longingly for a return to normal school days. Unfortunately, this may never happen. At least not in the way we are picturing. With over two-thirds of the country's schools already closed until next fall, the focus shifts now to what will need to happen to ensure a safe return to in-person education. What will post-pandemic school really look like?
The logistics of social distancing
There are very few settings in a school in which kids maintain any sort of distance from each other. Kindergartners play at recess, third-graders crowd around tables, and high schoolers surround one another at lunch to check out a YouTube video.
Unfortunately, post-pandemic school may require social distancing. This means administrators and policymakers will have to get creative about the logistics. Dr. Karen Aronian, a parenting and education expert and columnist, as well as an education policy fellow with Columbia University, says, "[It] plays out like a kid in the candy store metaphor: Here are your friends—but you can't be/play with them, share food, high five, whisper, get close. And this scenario is just looking at 'friends' let alone the young adult relationships that have been interrupted by school closures /social distancing."
Some districts are considering a combination of learning styles. This "blended learning" mixes the virtual schooling we are experiencing now with a part-time return to the classroom. This could happen in a variety of ways, including alternating groups of kids into "A" and "B" days to attend classes, dividing into half days, or extending the school day to accommodate more shifts. While these ideas aren't final, each would mean a drastic shift in scheduling and planning for teachers, counselors, and administrators.
Fewer kids, fewer issues?
Cleveland schools are considering reducing class sizes from the typical 25 student classes to around eight to guarantee social distancing can happen in classrooms.
Ironically, it's the class sizes teachers have been dreaming of. But the benefits of smaller class sizes may come with a trade-off. Will we be teaching double the class periods in order to cycle the same amount of kids through the classes? Will instructional time be cut in half to accommodate this set up?
Right now we don't have an answer. Teachers are starting to brace themselves for a vastly different post-pandemic school schedule in the fall, and looking to countries already reopening for guidance. It's possible that smaller class sizes will mean more one-on-one attention for students exactly when they need it.
A renewed respect (or hatred?) for online learning
Our five to six weeks of online learning have taught students and teachers alike that there are perks and drawbacks. Classroom discussion is painfully absent during virtual learning. However, some students are more focused than ever. They have increased access to clear directions and deadlines, and are able to manage their own schedules with the support of their families. Whether you have greater respect or more disdain for online learning, chances are there is more of it in your future.
Michelle Person is an elementary principal at Charles Mooney Elementary in Cleveland, OH, and knows this is just the start of virtual learning. "The reality that no one wants to acknowledge is that there were three waves of the Spanish Flu. This is the first wave. It is very likely that we will be asked to quarantine again sometime in the fall," she says. "Teachers need to prepare for the long term challenge of virtual learning. Become an expert with the platform your district has chosen. Actively attend the PD sessions. Watch YouTube videos. Ask your own kids. We have to be able to shift seamlessly between in-person and virtual instruction."
The increased collaboration with families could be beneficial to teachers when we return to school. Dr. Erin C.O. Barisano, superintendent of 41 Catholic schools for the Diocese of Orange in California, says, "We will continue to focus on bringing blended learning to our schools where there is meaningful integration of technology to create differentiation and individual learning for our students. Technology has allowed us to redefine how and where learning takes place. Our partnership with parents is more important than ever as we move into uncharted territory."
An increased eye for inequity
The pandemic has revealed inequities in access to education like never before. Some students have to watch their siblings while the parents work from home. Some students are struggling to keep up due to limited access to technology, specifically a working device and WiFi.
We are more aware than ever of the limitations to learning, and the barriers holding each child back from accessing their education. As we return, much of our attention will be focused on bridging these gaps. Across the country, districts have become more serious about providing internet access and devices to students of all ages, from parking buses that act as WiFi hotspots in low-income neighborhoods, to organizing loaner devices for all students. Teachers can continue this refocused attention on at-risk students when we return.
A refocus on mental health and emotional well-being
Most seniors are missing major life milestones and many elementary students are desperate to see their classmates. Many teachers worry about students whose only positive adult interactions came from their school day. Counselors are doing their best to connect virtually with those who are struggling.
All of this won't be easily forgotten in the fall. Social-emotional learning may hold a more respected place in our curriculum. There will most likely be an increase in students' need for support through counselors and mental health professionals. Students may struggle to reprogram their concept of school, and grieve lost time with friends due to social distancing.
Dr. Aronian says that, in particular, young children cannot mentally, emotionally, socially, or physically process how to follow these rules without an internal struggle. "[This] is unhealthy in the present and for their future interpersonal growth. How many times can you scold Johnny not to hug his buddy Zach when he comes through the door?"
She also worries about the staggered day exacerbating these conditions. "Staggering lunch, recess, and gym strips away relationships within the student body. Students typically rely on these large pool socialization times for their formed friend groups to connect. Some kids would be unprotected in terms of school bullies, and lack of a friend group(ing)."
These challenges will present an extra need for social and emotional care.
Regardless of how your schedule will change, we can all look forward to healthier work environments than our pre-pandemic buildings, and the privilege of working again with students we've missed in person as soon as it's safe to do so. And who knows, maybe those pesky standardized tests will disappear forever too.
We'd love to hear. What do you think post-pandemic school will look like? Come and share in our WeAreTeachers HELPLINE group on Facebook.
Plus, the best online learning resources for every grade.