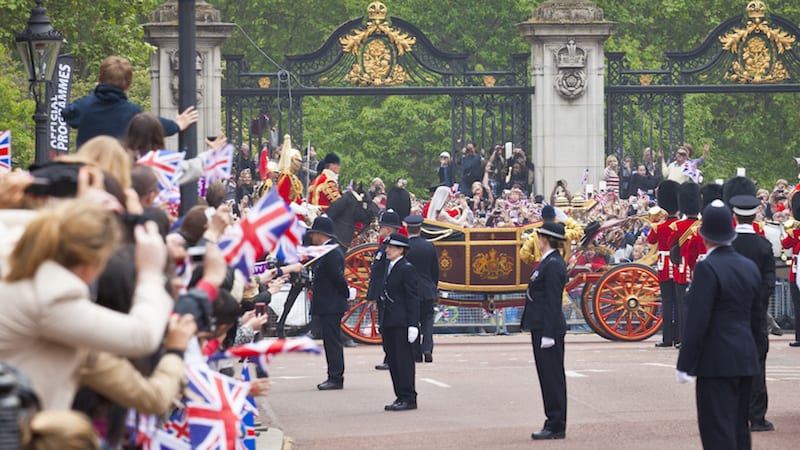 Royal weddings are always extravagant, over-the-top affairs. Hundreds of guests, thousands of spectators, expensive dresses (and don't forget the hats!), beautifully decorated venues. All of this splendor has to be meticulously planned out and organized to a degree few can comprehend … except perhaps for teachers at the end of the school year.
1. We're excited … but wary.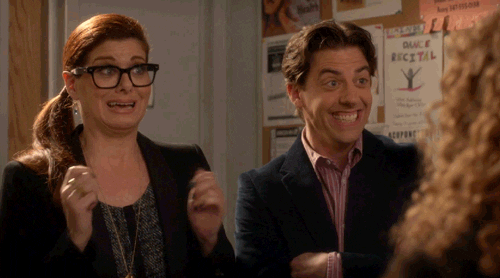 The end of the school year, like a royal wedding, involves massive amounts of preparation, organization, event-planning, and more. We know it will be worth it in the end … but it's going to be a busy, bumpy ride along the way!
2. We often feel overwhelmed.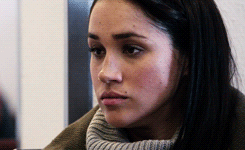 Sure, planning a royal wedding might be complicated—but we challenge the British event coordinators to try scheduling end-of-the-year field trips, field days, assemblies, awards ceremonies, spirit weeks, and classroom parties while still preparing a group of children with bad cases of spring fever for state assessment tests!
3. We have to work with … less than helpful co-workers.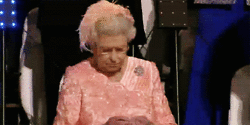 Just like the royal wedding planners, we have to collaborate with tons of different people at this time of year. It can be a challenge to deal with colleagues who are just ready for it all to be over when we're trying to go out with a bang.
4. We get bogged down in the details.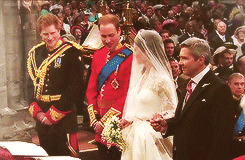 Six 25-foot maple trees lined the aisle in Westminster Abbey when Kate Middleton married Prince William. Can you imagine the planning and organization it took to put six huge, live trees in Westminster Abbey? You know some poor wedding coordinator lost hours of sleep over that little detail. Teachers also find ourselves overwhelmed by all of the small pieces that go into the end of the year (the perfect end-of-the-year gifts for our students, anyone?).
5. We try to stay calm when things go wrong.
Queen Elizabeth's tiara famously snapped just hours before her wedding to Phillip Mountbatten. I can only imagine the stress level of the poor attendant sent to get it fixed and still get the queen to the church on time. Queen Elizabeth, however, seemed to take it in stride. Let's hope we can do the same when it rains on the day we planned our outdoor party or when all our parent-helpers cancel on the same day!
6. We start to get sentimental.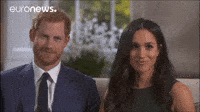 Just like the royals, we start to get a little sentimental as the big day draws near. While Prince Harry and Prince William might reminisce over their childhood hijinks at the palace, we'll find time to giggle with our teacher besties about that time one of you forgot to preview that YouTube video before you showed it to your students. You'll never make that mistake again!
7. We're reminded that it's not over 'til its over.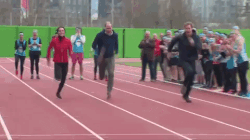 The royal wedding planners surely know that their duties aren't over until the kiss on the balcony, the cutting of the royal fruit cake (the official flavor of British royal wedding cakes … yuck!), the last party guest has left. Teachers, too, know that the moment we think we're in the clear is probably the moment right before we get slammed with a few more irritating responsibilities.
8. We feel like the big day will never arrive.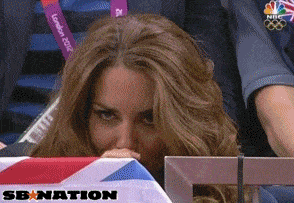 I imagine the families of the teams of people planning Meghan Markle and Prince Harry's wedding are counting down the days until they actually get to see their family members again. Teachers and their families are counting down too … will the last day of school ever get here?!?
9. We are shocked at how fast everything went.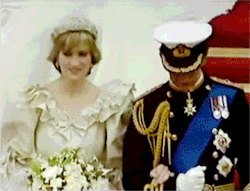 The magical day arrives before we know it. Just as the royal wedding planners spend the day of the royal wedding rushing around making sure everything goes right, teachers spend the last day of school rushing about too. We make sure our students know we had a great year with them, ensure they take all their coats, lunch boxes, art projects, and other possessions home with them, clean up our rooms, put away our supplies, turn in our computers, grade books, and keys and finally … turn off the classroom light.
10. We take a deep breath … and celebrate!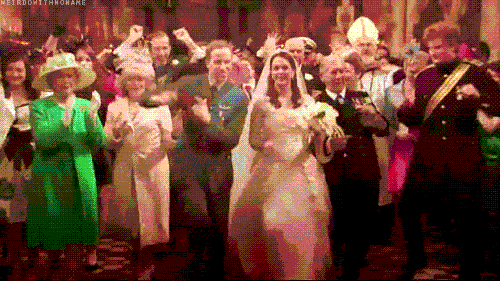 Time to get your party on to celebrate a job well done.
Congratulations for another fabulous year of changing children's lives for the better, teachers! I hope your summer is spent happily ever after. …
Come share your end-of-year triumphs and horror stories in our WeAreTeachers Chat group on Facebook.