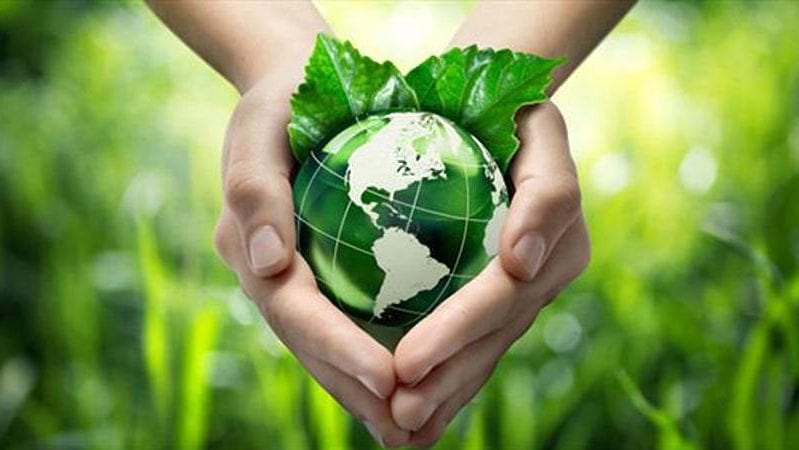 Welcome to the WeAreTeachers Paperless Test Classroom blog.  If you're just joining us, make sure to read our Paperless Test Classroom intro post to find out more about what our guest blogger Ms. Camarillo is doing to go completely paperless in her classroom. This week we're talking about paperless classroom technology. 
My plan was to start our first paperless day with our Daily 5 reading block.  The kids rotate through five stations, one writing, one word work, one Raz-Kids (or listen to reading), one "read to self" and one "buddy reading."  I thought I would use our school's iPads (which I had reserved) for writing and word work.  We were already using NetBooks and Raz-kids for "read to self" and "listen to reading" before the project so that part was easy.
Unfortunately, I was not able to get the iPads that morning, even though I arrived at school early to check them out.  The previous users had not returned them to the computer lab, and I was unable to track them down prior to our morning assembly (which is the start of my work day).  I was getting frustrated by this point.  I had arranged for my husband to take our kids to school, since I was getting there so early they couldn't ride with me as usual.  It felt like some seriously wasted time, and as you know, time is precious!  What a frustrating start to our paperless classroom.  Teachers sometimes have to jump through a lot of hoops to get access to the technology we need!
The iPads were finally delivered to me 45 minutes later by one of our wonderful office clerks and a great colleague on my team.  Next problem: they weren't charged!  We were coming off of spring break, and most likely they weren't plugged in or shut off.  As I'm trying to figure out the cart, and all the cords, and what to do with all my carefully laid plans, all my lovely 1st graders were getting quite restless!! They have been just as excited about this project as I have, and they are definitely ready to get rolling.  As you know, teachers need to have the ability to regroup and think fast (or else you don't last in this profession).
That's when I decided that we would have to break our paperless classroom "no-paper" rule on the first day.  In our classroom, we have what's known as a birthday book.  On each child's birthday, their classmates write and illustrate a birthday wish to them.  I explained to the class that it wouldn't be fair to the young lady celebrating a birthday if she had to go without, just because our project fell on her birthday. The students looked so sad and discouraged as I explained to them that we already had to make an exception.  I had to give them a pep talk.  They grudgingly accepted this logic from me and we got it out of the way quickly, buying me a little bit of time to figure out the iPad fiasco.
Our special area time is pretty early, which was a blessing on this day. While the students were in special areas, I took some time to look at the iPads and get the situation figured out and we were able to proceed with our adapted "Daily 5 Reading Block."
And, that reminds me of another roadblock:  Just the idea of eliminating books from my classroom for two weeks is terrifying!  I'm a reading specialist and an avid reader so books are the center of all classroom activities.  We read all the time—but going completely paperless means just that.  No paper.  And so I'm trying to figure out ways to keep up our rigorous reading instruction without books.
The biggest solution I've found is utilizing a website called StarWalk Kids Media.  This is an online library of books, and it is pretty extensive.  There are a lot of Seymour Simon books available.  He is one of my favorite authors to teach with, and we will be studying animals in the coming weeks so it's a great fit.
I tried using Starwalk with my classroom technology.  I have what's known as an "innovation station" in my classroom that includes a document camera and a computer, all connected to a projector.  I'm able to pull up Starwalk onto my big screen and put the books so my kids can see them, as well as the read aloud come through speakers in my ceiling.  I can also add Starwalk to our lone classroom iPad for the kids when they are reading independantly.  StarWalk gives me or the students the ability to read the book, or there is an option for the book to be read aloud to us.  That should be fun to try.  Sometimes they do get tired of my voice!
After reading, we used Espresso Education on our school's NetBooks to do some science and social studies stuff.  The kids loved it and I was able to replace my pen-and-paper graded assignments with digital assignments from that site.  I just tracked the kid's progress and wrote down their grades.  The only glitch with this was logging each NetBook onto espresso was time consuming, since many of the students weren't tech savvy enough to do it themselves.  The site could also be slow to load.  I wasn't sure if that was due to our wi-fi network, or the fact that I had so many computers logged in to Espresso at the same time
Next was our spelling test.  I thought I had it all planned out but (as always) the best laid plans were derailed.  My plan was to have the students write their answers on dry erase boards.  I graded them & took a picture with the ipad of each kid's score so I could email it to parents.  I THOUGHT that would be pretty quick and easy, but our work email system didn't allow me to attach pictures!  When I tried to use my personal yahoo account the system blocked me from emailing anything!  I ended up writing an apology note to my parents and letting them know individually which words their kids missed so they could study for retakes.  It was a bit frustrating.  I wish technology capabilities would keep up with the times!
Another thing I noticed as I dove into the paperless classroom:  It's quite the chore to keep track of all the different technologies we were using to make sure every student gets a chance to learn everything!  Since I don't have access to a classroom set of computers or iPads, it was quite the juggling act.  The desktop computers are the only ones with TouchMath, so I had to keep track of that on my clipboard to make sure everyone got a rotation on those.  I also had to track with the 8 iPads so each student could use them during reading time AND during math.  They also wanted to take a turn during science because they found some really cool apps on space and constellations that they all wanted to try.
I also needed to mark down who completed the tasks I assigned on espressoeducation.com using the NetBooks.  It was a juggling act for sure, but keeping track of paper assignments is just as tricky.
Whew!  The time I've saved at the copier has been great.  Plus, the trees I'm saving make me happy.  But, looking through these resources has been very time consuming.  It's similar in fashion to when you get a new textbook adoption.  Lots of cool new stuff, but you have to wade through it.  And with time, it gets easier and faster to navigate.  New stuff is always fun to have, at least for me.  I can't wait to use it more.
Despite the obstacles, the students really enjoyed our first few days going paperless.  I even heard a few say it was fun not to do any work!  It's amazing how work feels like play when you are using technology.
Previous Post:  Planning to Go Paperless
Next Post:  We Made it Through Week One of Going Paperless