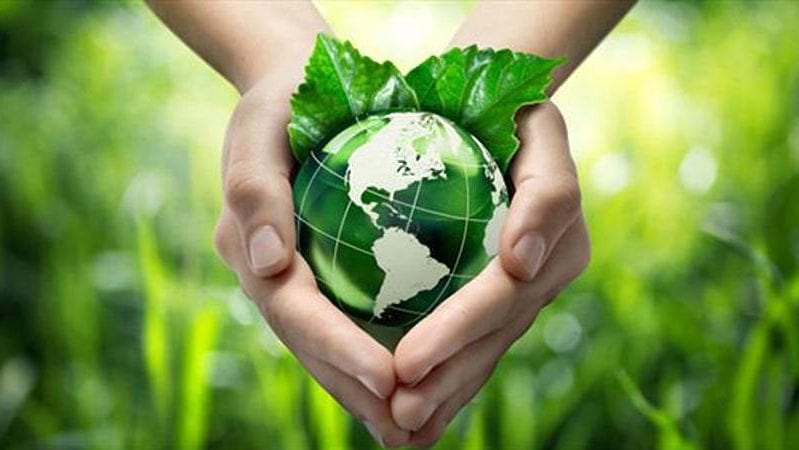 Welcome to the WeAreTeachers Paperless Test Classroom blog.  If you're just joining us, make sure to read our Paperless Test Classroom intro post to find out more about what our guest blogger Ms. Camarillo is doing to go paperless in her classroom.
It's time to get myself organized and ready for the paperless classroom project!  I'm excited (and a little bit nervous).  I'm realizing that going paperless is synonymous with using educational technology:  If my students are going to learn, we're going to have to find other, paperless mediums.  Since I work in a school that has fairly limited access to technology (we only have 8 iPads for close to 1,000 students!), I haven't had much experience using apps and digital programs on a large scale in my classroom.  I have a lot of learning to do!
As I spent some time familiarizing myself with the school's iPads, I hit my first roadblock:  I realized that there weren't any apps already downloaded that I was familiar with (of course) so I spent a little time browsing and found 2-3 reading apps that the kids would think were fun and I thought were useful and applicable to 1st grade.  There were a lot more math apps available. I was bummed that I couldn't find anything for writing to suit our needs.
If the apps are out there, they did not come preloaded on the school iPads.  Which leads me to think about a problem that a lot of teachers probably face when trying to utilize technology: it's the tech people who load the apps.  I was not able to add any of the educational apps that I know and like to the school iPads.  I can certainly understand why the access is limited, but it did make my life harder.
Fortunately, we do have one classroom iPad that I can add anything to for us to use in class.  The kids and I are super excited about that!  In a perfect world, every teacher would have their own classroom set of iPads to use. (A teacher can dream, right?)  A full class set would be great, but even 2-3 would be amazing.  A teacher would know what apps are on there and be ready to use them.  Getting technology and having to learn it as you go is not ideal.  I definitely felt like I did not use the iPads to their full potential, mostly because I never had the opportunity to explore them in depth before I started this project.  They were always checked out and  planning periods aren't long enough, after school time is taken up with meetings, planning and grading, and this particular week I also had report cards to complete.
I was able to get access to several online programs and apps to use during this project.  Some of these companies gave me free access as I was going to be blogging about it, although I've found that many offer free trials for all teachers so I recommend you check them out yourself.  Before the paperless classroom, I knew I had to spend time familiarizing myself with these programs and figuring out how best to use them.  There's a big learning curve ahead so I set aside my Spring Break to make sure I figured all of these programs out!  There aren't vacations when you're a teacher, are there?
One of the websites that I am going to use a lot for the paperless classroom project is espressoeducation.com.  I had an online meeting with one of their employees during spring break.  Hazel walked me through the website and gave me lots of ideas and pointers on how best to use it.  I was able to find activities and videos on there for the math and science standards I needed to teach during the 2-week time frame.  There were also some activities I could integrate with my social studies unit.  Our current curriculum has us learning about Texas history, but some of the mapping activities on Espresso were easily integrated with that unit.  What I needed was to find ways for students to practice their skills digitally, and also ways for me to assess without using pen and paper. It's trickier than it sounds!
In the end, I chose several Espresso activities about plants and also in teaching students how to tell time.  I decided I would be able to use the parts of the plant activity (Espresso tracks progress) as a paperless assessment.  It was exactly the same as a worksheet I used in the past to assess student knowledge of the parts of a plant so it was a perfect fit!  Similarly, I noticed that the time unit in math had several practice activities for telling time… and that activity even allowed me to differentiate for my students varying skill levels.  How cool!  Those kids new to the concept could have the activity set up to practice time to the hour and half hour (our minimum skill requirement for 1st grade) while my students who were already able to tell time could practice the activity by telling time to the quarter hour as well.  (I don't know many paper worksheets that can do that!)
As all teachers know, planning differentiation can be time consuming but is so necessary.  Math is an area that I spend more time on in particular.  For my guided math groups, I have 3 separate folders with activities: practice for those on level, re-teaching activities for those who are struggling with that concept, and enrichment activities for those who come in knowing that particular skill already.  It's hard to keep track of it all and I'm excited to spend more time with programs like Espresso, I hope I find that more of their math activities have this built in enrichment.  I might go paperless even longer if differentiation is this simple!
I've also been provided software from a company called TouchMath Digital.  I loaded that on the three desktop computers in my classroom and play around with it.  Unfortunately I cannot put it on the netbooks that our school has due to district limitations, so the students will have to wait longer to rotate through TouchMath.  (I'm wondering if more teachers started utilizing programs like this if school systems will change technology rules to make them ore accessible.) We'll see how this works out!  Six and seven year olds are not known for their patience.
All said, I think I'm ready to dive in!  Tomorrow starts our first day of going paperless!
Next Post:  Technology, Staying Organized, and Other Tricky Stuff