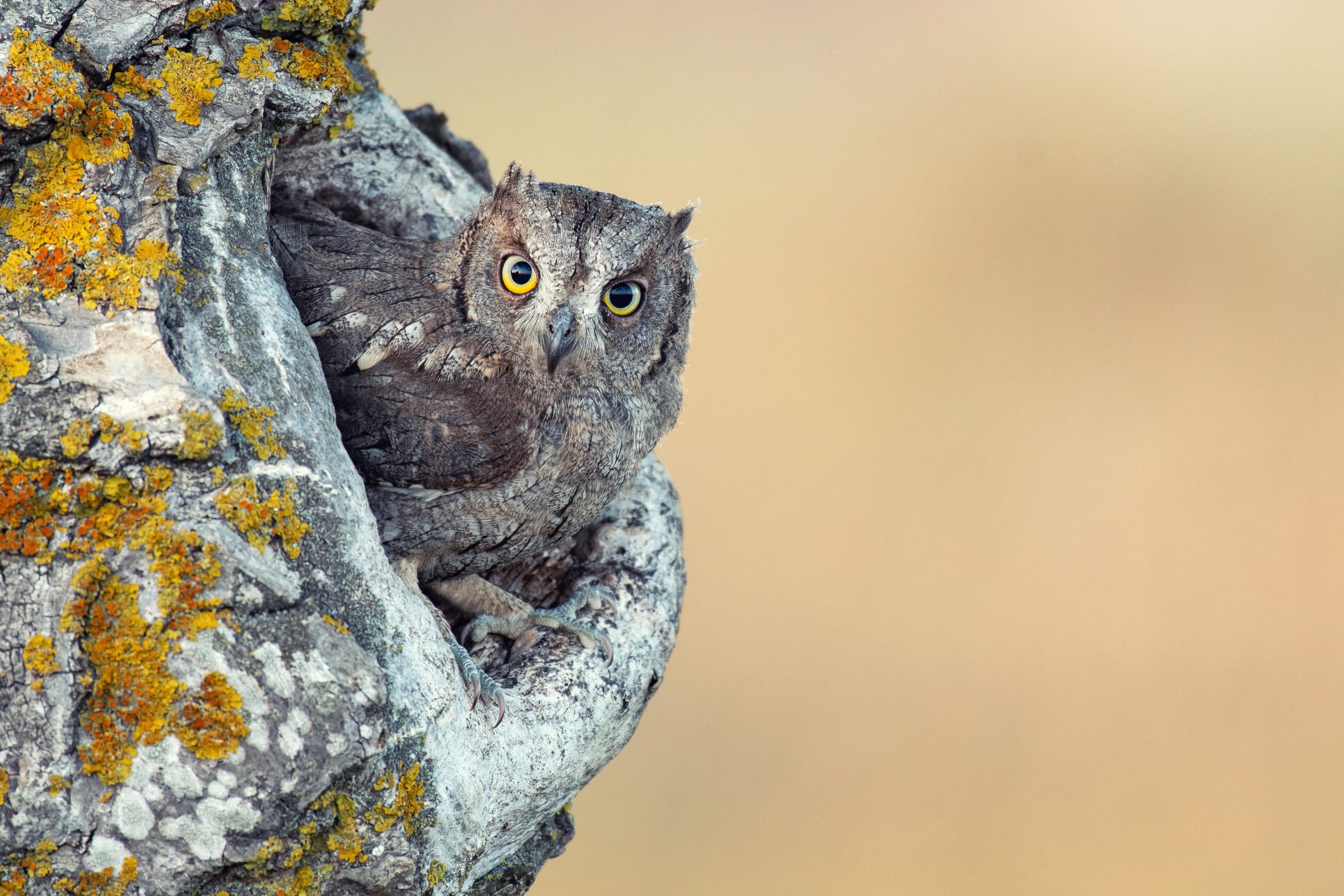 If you're not using nature livestreams with your students, you're missing out. They're a great way to observe animal behaviors as part of your science instruction (can you say ethogram?) or just motivate kiddos to work hard for a little longer (10 minutes and you get the owl cam!). Owls are particularly fascinating creatures who roost, hunt, and eat their prey whole. See them in all their glory in our list of best owl cams for kids:
Barred Owls in Indiana
Check out this barred owl box, set 30 feet high against the trunk of a pignut hickory tree. It was first occupied in 2006 and has hosted several nests since then, including this current pair. Can your kids identify mama owl? Female barred owls can be up to a third bigger than males, and she'll be the one incubating the eggs and chicks.
Great Horned Owls in Texas
Ennis is home to this family of great horned owls. These fierce predators, also known as "tiger owls," are known for their prominent ear tufts, piercing yellow-eyed stare, and deep hooting voice. See them on full display here—fluffy chick included.
Barn Owls in Yorkshire
This webcam is actually a two-for-one-special! British wildlife artist Robert Fuller has a full 10 cameras featuring two kinds of owls. The resident pair of barn owls (the most widespread of all owl species) are named Gylfie and Finn, and there is also a pair of tawny owls, Bomber and Luna. You may even catch a glimpse of a kestrel pair.
Great Gray Owls in Montana
With broad wings, a long tail, and a large round head, this rare species is also the tallest owl in North America. Great gray owls are quite elusive, but you can catch them here in a hollowed-out tree in Montana. If you get a good enough view, you can even see their little "bow tie."
Barn Owls in California
In 2017, the Monterey Regional Waste Management District discovered barn owls nesting in their recycling building. The local high school built 10 nests to try and encourage them to nest outside … and it worked! This camera features Sol and Luna (that's Spanish for sun and moon, awww!).
Snowy Owls in Alaska
You'll have to settle for highlights right now, but come June 1, you can tune in to this cam for live footage of the snowy owls in Barrow, Alaska. Fun fact: snowy owls build their nests in the ground because there are no trees in their Arctic breeding ground!
Long-Eared Owls in Montana
Again, this one is a highlight reel, but you can come back in the fall for all the long-eared owl goodness. These guys are communal roosters. As many as 13 owls have been seen at one time on this cam!
Great Horned Owls in Montana
This is another cam that's offline for a lot of the year. Check back in February! In the meantime, enjoy the incredible footage of the owlets in their nest.
Burrowing Owls in California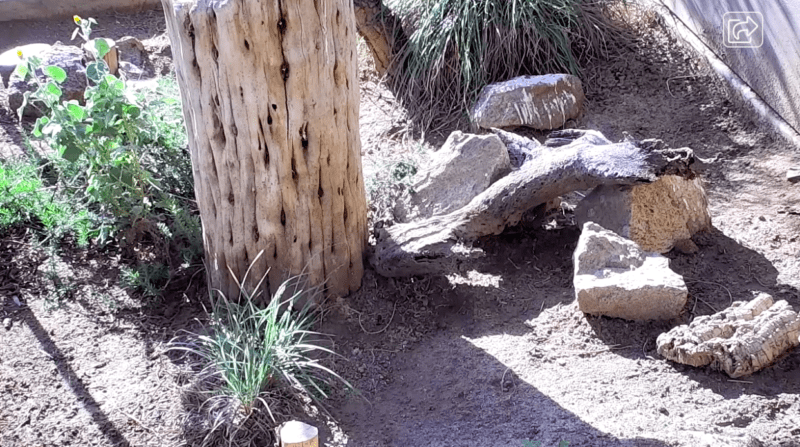 San Diego Zoo Global is home to a pair of burrowing owls in an off-exhibit breeding area. You can check these little ground perchers out in two views: above ground and inside the burrow.
Tawny Owls in North Norfolk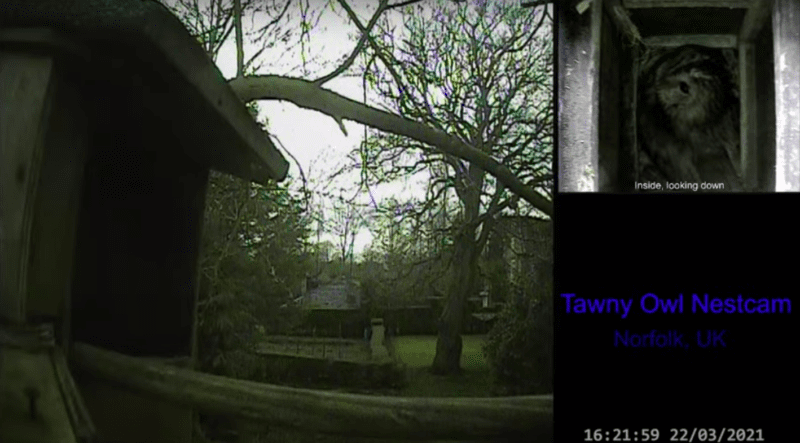 Live from the U.K., it's the tawny owl! This one is a little hard to see unless mom looks right at the camera, but it's particularly exciting because she laid an egg on March 19. You can catch the male at the nest entrance sometimes, as his job is to hunt for food for the both of them during incubation.