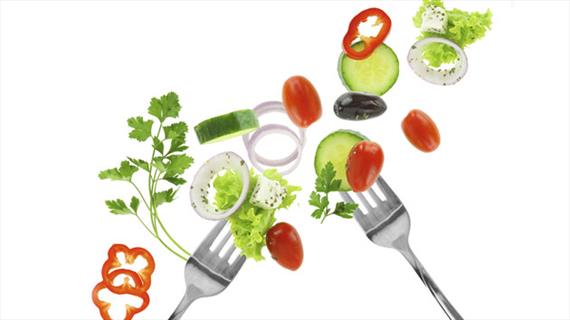 More
The interwebs are just swarming with healthy school lunch ideas for kids. But packing a kid lunch is easy! Throw in a juice box and a good ole' PB & J and you're set. Packing a teacher lunch, however—something that's healthy, easy and more adult friendly than Scooby Doo fruit snacks—well, that's much harder. That's why we put together a list of delicious and healthy (okay, mostly healthy, we couldn't resist the bacon muffins) adult-lunch ideas that will help you make it through sixth period without having to make an emergency stop at the vending machine.
Reinvent Dinner. Leftovers have long been a teacher-lunch favorite—and we get that warm (albeit reheated) food sure beats PB & J. But a Tupperware of last night's mystery meat sure doesn't make lunch something to anticipate. That can change. Food blogger Becky Johnson from We Laugh, We Cry, We Cook says that whenever she makes her Sweet and Spicy Mini Meat Loafs, she makes a double batch and puts the leftovers on thick wheat rolls to pack in lunches.
Pack a salad. We certainly aren't suggesting that you toss some iceberg and ranch into a Tupperware and call it a day. But we love the idea of making a huge and hearty salad and then eating portions of it in your lunch throughout the week. For inspiration, we asked a few food bloggers for ideas and they recommended this Portillos Chopped Salad, a hearty Baked Potato Salad, a crunchy and healthy Asian Cucumber Salad and this decadent Antipasto Chicken Salad. (Oh, and with all those veggies, it only makes sense to throw in a couple bacon muffins as a side.)
Do Sandwiches Better. Sandwiches have gotten a bad rap. And we blame bologna slapped on white bread for this undeserved reputation. But it's easy to do brown-bag sandwiches better. Buy good bread and add your favorite toppings. Then—and this is the key—pack lettuce, tomatoes, onions and condiments in a separate bag so that your bread won't get soggy. When lunchtime rolls around, assemble, eat and enjoy.
Soup in a Thermos. We love this idea because if you have a good Thermos, you can skip the line for the microwave and get right to eating. Try this Sippable Sweet Pea Soup (that not only looks amazing, but is also vegan!), Creamy Yellow Pepper Soup or even your favorite soup from a can.
Try Antipasti. We know antipasti sounds like a fancy restaurant word, but we take it to mean "a whole bunch of little snacks that taste good". And, with that in mind, chop up some cheese and deli meat, add raw veggies, pickles, olives and some crackers and you'll have an easy lunch that looks like it was made in a restaurant.
Pack Yourself a (Healthy) Dessert. As delicious as Twinkies are, they're probably not your best option when it comes to a mid-day pick-me-up. Still, adding something sweet to your lunch can provide the energy burst you need to get you through the day. Probably your best choice is a piece of fruit. If that won't work, try a "healthy" cookie like these Blueberry Oat and Nut Bars or one of these low-sugar Whole Wheat Pumpkin Muffins.
Question for you: What do you pack in your school lunch?