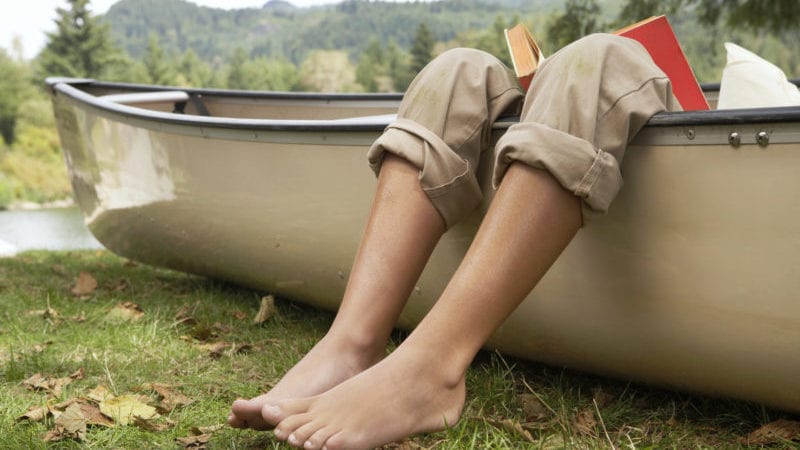 When a kid finds a good book to read, it feels like you've struck gold. Then they finish the book and you have to work hard to get them invested again. Not so with a series! We've collected the newest must-read book series for kids, tweens, teens, and adults who love to read. Check them out!
Bonus: Many of these must-read book series have upcoming fall release dates. Get your kids reading the series over the summer then give the next book as a gift for back to school!
Must-Read Chapter Book Series
Freddie Ramos Takes Off (Zapato Power) by Jacqueline Jules
Books in the Series: 7
Next Release Date: October 1, 2017

One day Freddie Ramos comes home from school and finds a strange box just for him. What's inside? ZAPATO POWER-shoes that change Freddie's life by giving him super speed!
Piper Green and the Fairy Tree by Ellen Potter
Books in the Series: 4
Next Release Date: September 5, 2017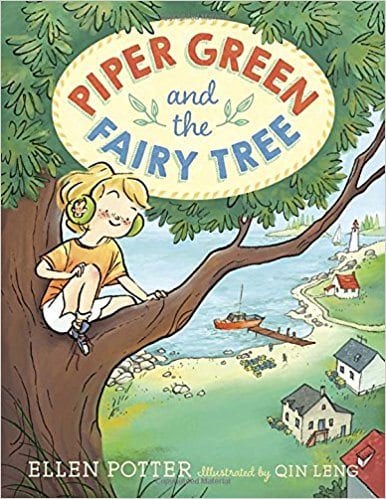 There are three things you should know about Piper Green:
1. She always says what's on her mind (even when she probably shouldn't).
2. She rides a lobster boat to school.
3. There is a Fairy Tree in her front yard.
Life on an island in Maine is always interesting. But when a new teacher starts at Piper's school—and doesn't appreciate the special, um, accessory that Piper has decided to wear—there may be trouble on the horizon. Then Piper discovers the Fairy Tree in her front yard. Is the Fairy Tree really magic? And can it fix Piper's problems?
The Princess in Black by Shannon Hale
Books in the Series: 4
Next Release Date: October 5, 2017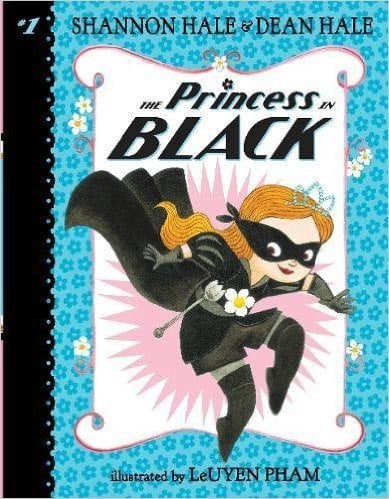 Princess Magnolia is having hot chocolate and scones with Duchess Wigtower when . . . Brring! Brring! The monster alarm! A big blue monster is threatening the goats! Stopping monsters is no job for dainty Princess Magnolia. But luckily Princess Magnolia has a secret —she's also the Princess in Black, and stopping monsters is the perfect job for her! Can the princess sneak away, transform into her alter ego, and defeat the monster before the nosy duchess discovers her secret?
Waylon! By Sara Pennypacker
Books in the Series: 1
Next Release Date: October 31, 2017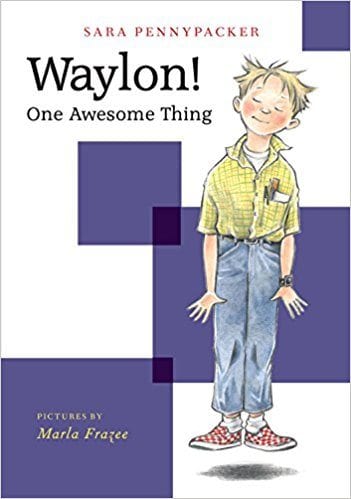 Waylon has lots of ideas for making life more awesome through science, like teleportation, human gills, and attracting cupcakes by controlling gravity. But it's impossible for him to concentrate on his inventions when he's experiencing his own personal Big Bang.
Jasmine Toguchi, Mochi Queen by Debbi Michiko Florence
Books in the Series: 3
Next Release Date: All three books will be released starting July 11, 2017.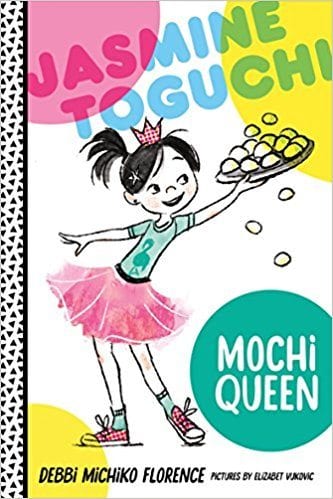 Eight-year-old Jasmine Toguchi is a flamingo fan, tree climber, and top-notch mess-maker!
She's also tired of her big sister, Sophie, always getting to do things first. For once, Jasmine wishes SHE could do something before Sophie―something special, something different. The New Year approaches, and as the Toguchi family gathers in Los Angeles to celebrate, Jasmine is jealous that her sister gets to help roll mochi balls by hand with the women. Her mom says that Jasmine is still too young to join in, so she hatches a plan to help the men pound the mochi rice instead. Surely her sister has never done THAT before.
Must Read Book Series for Middle Grades
Teddy Mars by Mollie Burnham
Books in the Series: 3
Next Release Date: The third book was released in March 2017.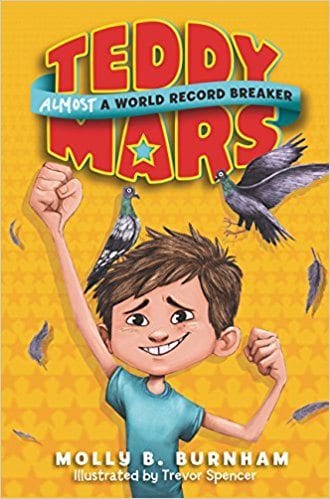 Teddy Mars, a 10-year-old boy from a big family who dreams of making it into The Guinness Book of World Records, is determined to stand out in a world full of wonders and a house bursting with siblings. With the help of his best friends, Teddy tries to build the biggest snow mound, stuff the most grapes in his mouth, and lift a chair with his teeth. He'll do anything to succeed—even if it means sleeping in a tent and cleaning up pigeon poop for Grumpy Pigeon Man. Too bad his pesky little brother, also known as The Destructor, always wrecks Teddy's record-breaking plans!
A Whole New Ballgame: A Rip and Red Book by Phil Bildner
Books in the Series: 2
Next Release Date: The second book was released in June of this year.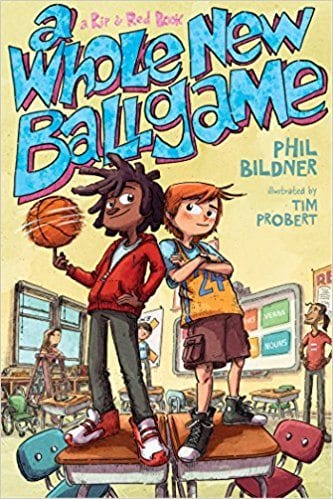 Rip and Red are best friends whose fifth-grade year is nothing like what they expected. They have a crazy new tattooed teacher named Mr. Acevedo, who doesn't believe in tests or homework and who likes off-the-wall projects, the more "off" the better. And guess who's also their new basketball coach? Mr. Acevedo! Easy-going Rip is knocked completely out of his comfort zone. And for Red, who has autism and really needs things to be exactly a certain way, the changes are even more of a struggle. But together these two make a great duo who know how to help each other―and find ways to make a difference―in the classroom and on the court.
Dragon's Green by Scarlett Thomas
Books in the Series: 1
Next Release Date: The first book was released in March 2017. More to come!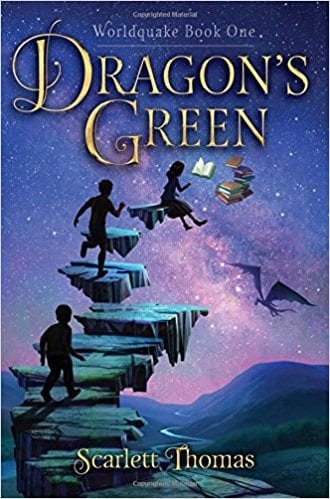 Effie Truelove believes in magic, as does her grandfather Griffin (although he refuses to do any magic, let alone teach Effie how to use it). After a mysterious incident leaves Griffin close to death, Effie is given an unusual silver ring and told she must look after her grandfather's library of rare and powerful books. But then the books fall into the hands of shady scholar Leonard Levar, and Effie is propelled into the most dangerous adventure of her life.
The Last Kids on Earth by Max Brallier
Books in the Series: 2
Next Release Date: September 26, 2017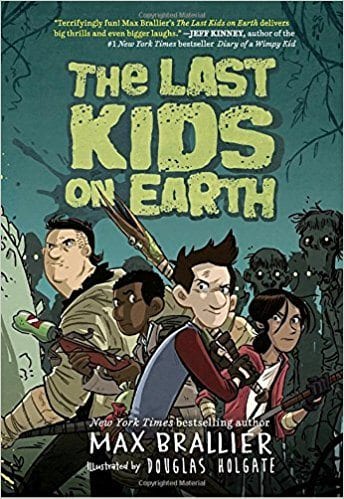 Ever since the monster apocalypse hit town, average thirteen year old Jack Sullivan has been living in his tree house, which he's armed to the teeth with catapults and a moat, not to mention video games and an endless supply of Oreos and Mountain Dew scavenged from abandoned stores. But Jack alone is no match for the hordes of Zombies and Winged Wretches and Vine Thingies, and especially not for the eerily intelligent monster known only as Blarg. So Jack builds a team: his dorky best friend, Quint; the reformed middle school bully, Dirk; Jack's loyal pet monster, Rover; and Jack's crush, June. With their help, Jack is going to slay Blarg, achieve the ultimate Feat of Apocalyptic Success, and be average no longer! Can he do it?
Guys Read: Funny Business edited by Jon Scieszka
Books in the Series: 6
Next Release Date: The sixth book was released in April 2017.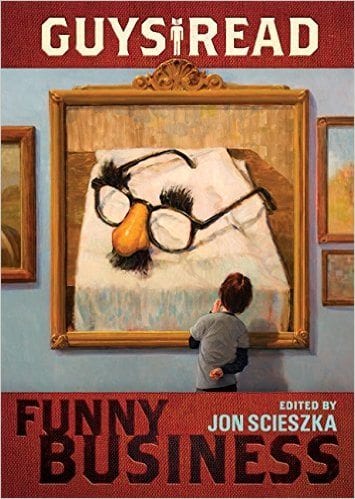 There's something for everyone in this collection of short stories from some of the funniest writers around. This hilarious, offbeat first installment in the Guys Read Library is 100% grade-A humor, guaranteed to have kids of all ages asking for more.
Authors include Mac Barnett, Eoin Colfer, Christopher Paul Curtis, Kate DiCamillo & Jon Scieszka, Paul Feig, Jack Gantos, Jeff Kinney, David Lubar, Adam Rex, and David Yoo, with illustrations by Adam Rex.
Must-Read Book Series for Teens
Passenger by Alexandra Bracken
Books in the Series: 2
Next Release Date: The second book came out in January 2017.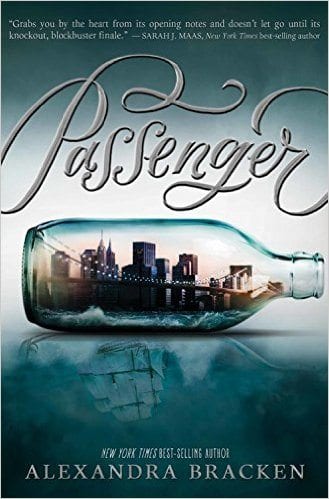 In one devastating night, violin prodigy Etta Spencer loses everything she knows and loves. Thrust into an unfamiliar world by a stranger with a dangerous agenda, Etta is certain of only one thing: she has traveled not just miles, but years from home. And she's inherited a legacy she knows nothing about from a family whose existence she's never heard of. Until now.
Nicholas Carter is content with his life at sea, free from the Ironwoods-a powerful family in the Colonies-and the servitude he's known at their hands. But with the arrival of an unusual passenger on his ship comes the insistent pull of the past that he can't escape and the family that won't let him go so easily.
The Thousandth Floor by Katharine McGee
Books in the Series: 2
Next Release Date: The second book was released in June 2017.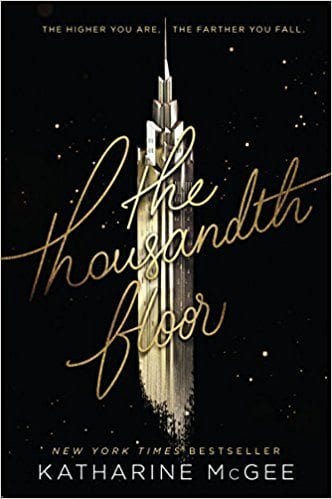 New York City as you've never seen it before. A thousand-story tower stretching into the sky. A glittering vision of the future, where anything is possible—if you want it enough. Welcome to Manhattan, 2118. A hundred years in the future, New York is a city of innovation and dreams. But people never change: everyone here wants something … and everyone has something to lose.
The Girl from Everywhere by Heidi Heilig
Books in the Series: 2
Next Release Date: The second book came out in February 2017.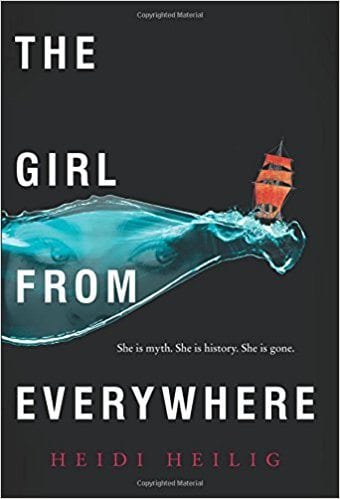 As the daughter of a time traveler, Nix has spent sixteen years sweeping across the globe and through the centuries aboard her father's ship. Modern-day New York City, nineteenth-century Hawaii, other lands seen only in myth and legend—Nix has been to them all.
But when her father gambles with her very existence, it all may be about to end.
Three Dark Crowns by Kendare Blake
Books in the Series: 2
Next Release Date: September 19, 2017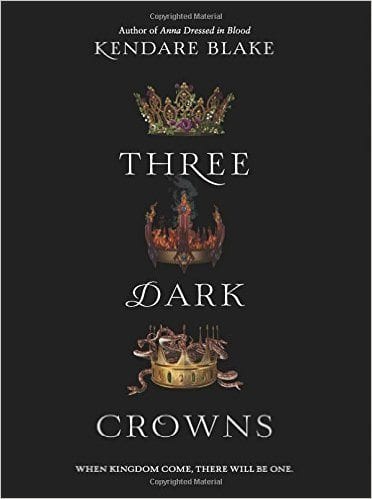 In every generation on the island of Fennbirn, a set of triplets is born: three queens, all equal heirs to the crown and each possessor of a coveted magic. Mirabella is a fierce elemental, able to spark hungry flames or vicious storms at the snap of her fingers. Katharine is a poisoner, one who can ingest the deadliest poisons without so much as a stomachache. Arsinoe, a naturalist, is said to have the ability to bloom the reddest rose and control the fiercest of lions.
But becoming the Queen Crowned isn't solely a matter of royal birth. Each sister has to fight for it. And it's not just a game of win or lose … it's life or death. The night the sisters turn sixteen, the battle begins.
Red Queen by Victoria Aveyard
Books in the Series: 3
Next Release Date: The third book came out in February 2017.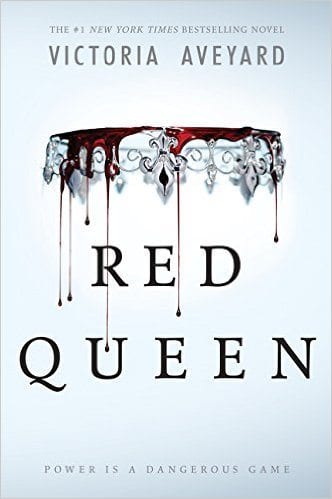 Mare Barrow's world is divided by blood—those with common, Red blood serve the Silver-blooded elite, who are gifted with superhuman abilities. Mare is a Red, scraping by as a thief in a poor, rural village, until a twist of fate throws her in front of the Silver court. There, before the king, princes, and all the nobles, she discovers she has an ability of her own.