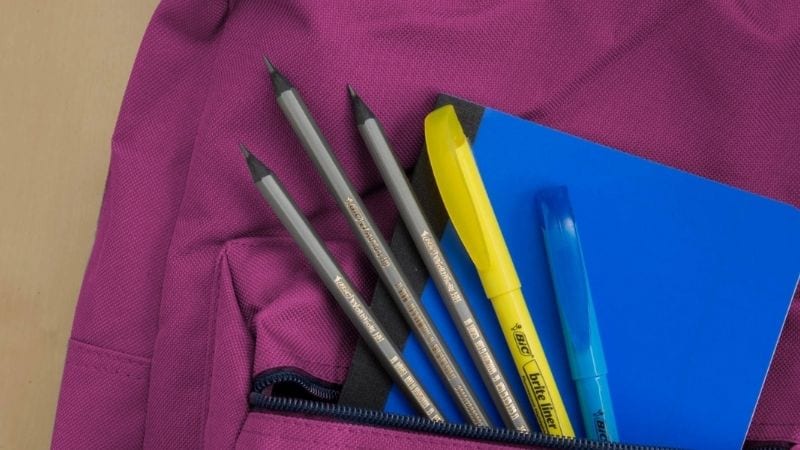 Brought to you by BIC
Limited time offer! Save $2.00 when you purchase $5.00 or more of BIC® Stationery Products. Click here for more details. Click here for more details.
Teachers know how important it is to set up inviting, inspiring, and well-equipped classrooms (pencils disappear, tissues aren't optional, and those cozy classroom library cushions make a difference!). Teachers also know that it's going to cost them. The $250.00 tax deduction just isn't enough. Many teachers dip into their own pockets to purchase everything from pens and notebooks to snacks and cleaning supplies. While this isn't fair or right, it's reality. That's why we've gathered these money-saving tips for back-to-school.
1) Shop on a sales tax holiday
Teachers are planners by nature (we spend hours looking for the perfect planner). Many states have tax holidays just before back to school. This list breaks them down by state. Save the date in your calendar and set a reminder. These are the perfect days to go shopping and stock up tax-free.
2) Create a wishlist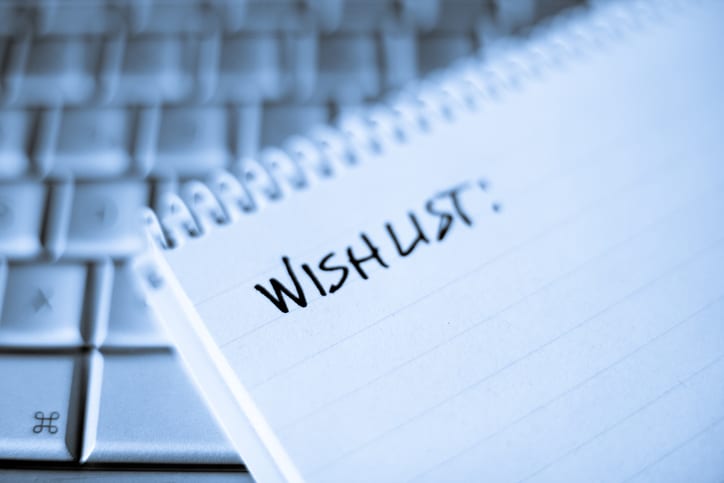 Create a wishlist with the supplies and classroom resources you need (and want) for your students. Share it with parents and caretakers who are eager to chip in (if they can) to help you set up your classroom. If parents aren't able to buy anything, they might help you in other ways. Leverage your students' families' talents and skill sets and see if anyone can build that table you need or create a background for your bulletin board. Send out an email listing any needs and you might be surprised who volunteers their time or funds.
3) Cash in your coupons
Take advantage of teacher deals and coupons. We have an entire page of them on WeAreTeachers that we updated regularly. Your favorite brands, like BIC, appreciate all you do for students and want you to be able to get the best deals. Start with this coupon from BIC for $2.00 off your purchase of $5 or more. We love their dry erase markers and mechanical pencils. Now is the time to stock up and save.
4) Follow stores on social media
You're active on social media, whether you are looking for ideas on Instagram, pinning lessons on Pinterest, or posting in your favorite teacher group on Facebook. Follow your favorite places to shop for your classroom. Sign up for newsletters, customer reward programs, and free memberships. You will be the first to know about sales, promotions, and opportunities to save.
5) Compare prices
There are so many apps for comparing prices out there, and there's a reason why. Comparing prices helps you save money. Scan a product with your phone and see if the supplies you are buying can be purchased for less elsewhere. Many stores will price match any competitor. You can use their apps to scan every item for a price check on your phone. Pro tip: their online prices are almost always cheaper! This means you will have money left over to buy those cute reward stickers or that motivational poster (we love inspiring classroom decor)!
6) Buy in bulk and split it!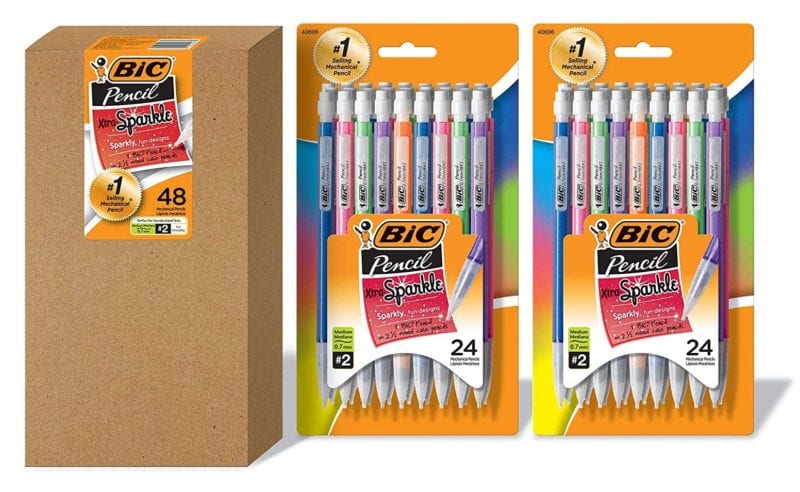 You know your teacher bestie? This is the teacher friend who talks you down after a rough observation or has the perfect graphic organizer copied and ready to go before your next class. Get together and decide what supplies you both need. Then, buy them in bulk and split the cost.
7) Buy discounted gift cards
Rather than pay with cash or your debit card, consider buying discounted gift cards. You can get them at Raise.com or Cardcash . We saved 10% on a gift card to one of our favorite places to shop for BTS. Pro tip: when you see a good deal for a store you are a regular at, buy more than one gift card. Save it, shop later, and still save.
8) Find good deals in Facebook groups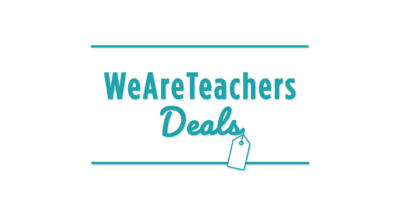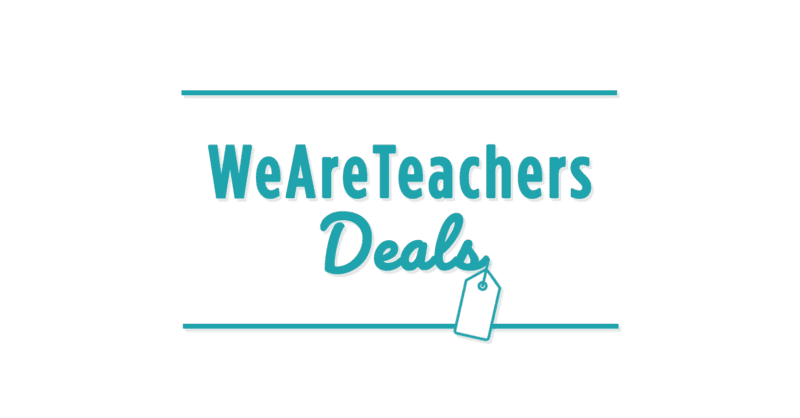 It turns out that social media can save you money. Consider joining a Facebook group specifically for sharing the best deals for teachers. We're partial to our WeAreTeachers Deals group, of course!
9) Apply for a grant
It's no hidden secret that teachers are buying their own supplies. It's also public knowledge that teachers' salaries are low and that the rising cost of living and housing means more teachers are taking on second jobs to make ends meet. Check out our list of classroom grants to help you bring your classroom vision to life, and fund it too.
10) Ask your network
We're not a shy group. Teachers aren't afraid to speak up, especially when it's for a good cause, and nothing is more important to us than our kids. Before you pull out your credit card, ask friends and family if they have any supplies they can spare. Perhaps cushions that are in a storage closet to provide flexible seating. Stacks of computer paper in an office with a broken printer just taking up space. People might be thrilled to gift you their softly used items or no longer needed supplies.
What other money-saving tips do you have for back-to-school? Please share in the comments!
Plus, don't forget to take advantage of this coupon from BIC, where you can save $2.00 on your purchase of $5.00 or more.