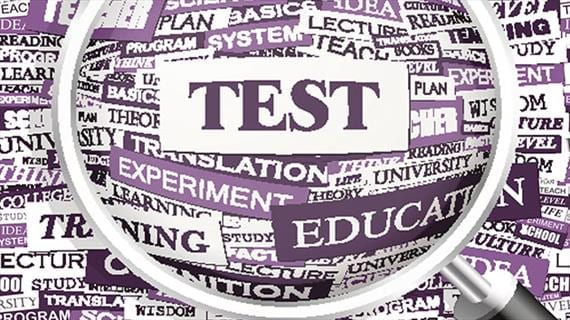 Just announced today, the Standardized Multi-Systemic Technologically-Sound Fully-Differentiated Standard Central Academic School Standards (SMSTSFDSCASS) represent a new era in the standardization of standards. Designed to be fully implemented in all public schools nationwide (with the exception of Texas) by April 15, 2013, the SMSTSFDSCASS is poised to assimilate and devour all other existing standards.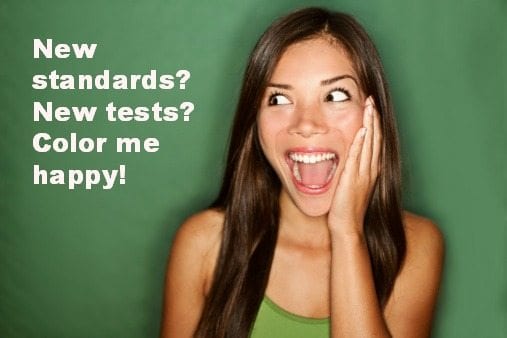 "Our standards are more standard than your standards," said Melissa Jones, president of the SMSTSFDSCASS Federation. "Boo yah, Common Core! We're gonna own you."
Teachers everywhere are thrilled to implement the new SMSTSFDSCASS, which require 18.5 hours of training in an undersea submersible, enough paperwork to deforest the Pacific Northwest, and a modicum of nuclear physics training.
As part of the SMSTSFDSCASS, teachers will be required to administer 36 new standardized tests, one for every week of the school year. The tests will replace all existing curriculum, and will gauge students' knowledge of the SMSTSFDSCASS themselves.
"Everyone is going to need to know these standards," says Jones, "in order to be globally literate in the next century. If you don't know 'em? You may as well hang it up."
"I love tests!" gushed kindergarten teacher Jenny Fitzwallop. "The concentration on their little faces as they try so hard to color within the bubbles…it's cute. So, more tests? All right by me!"
The SMSTSFDSCASS require that every student, upon graduation from high school:
Understands that the SMSTSFDSCASS represents the ultimate set of standards. You shall not accept any other standard in its place.

Can read and interpret the entire 645-page SMSTSFDSCASS whitepaper, including the onerous subsection 18BxG25, and will be able to answer a series of related reading comprehension questions.

Is trained to spread the SMSTSFDSCASS message to other creatures up to and including turtles and alien life forms.


Is fully adept at test-taking and can photocopy and distribute tests to peers.
What do you think teachers? Are you looking forward to this next reform as much as we are?