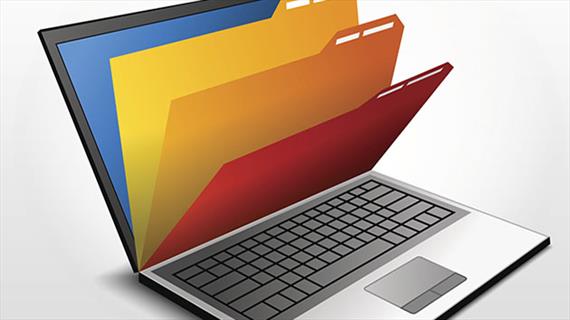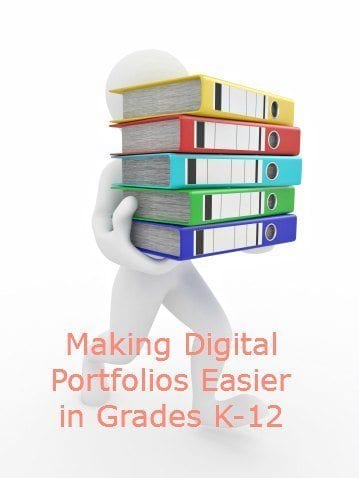 At this point in the year, are your kids' desks crammed with finished assignments and pieces of artwork? Or perhaps there is a towering stack of storage boxes in one corner of your classroom that is threatening to topple over. Before you're buried under years of Ancient Egypt projects, you might consider trying digital portfolios as a way to store students' efforts.
The idea of digital portfolios is simple. Students use online tools to store images, documents and videos that preserve both their physical and electronic work. Instead of saving that three-foot papier-mâché dinosaur, for example, a child might photograph it or capture a video explaining everything he or she has learned about the T-Rex. Similarly, rather than storing writing on your computer's hard drive or across the Web, everything is collected in the portfolio.
Here are five tools that can make setting up digital portfolios a breeze:
1. Google Apps: Simply by signing up for a free Google account, students can store documents, images and Web sites as well as collaborate on shared writing and other projects.
2. Evernote: Evernote functions like an online bulletin board where you can save links, documents, audio files, video, images and more. It's also easy to share what you've saved with other users, so that students can comment on each other's work and families can easily view their children's progress.
3. Scribd: Scribd focuses on sharing the written word, so it's a good choice for creative writing or English portfolios. Many well-known authors and publishers are Scribd users, which may make students motivated to join the pros.
4. Dropbox: Offering a sizable amount of free storage space on the cloud, Dropbox allows users to access their documents, images, video and audio files from anywhere, anytime.
5. VoiceThread: While VoiceThread does require you to purchase a site license, it's sharing capabilities, collaborative functioning and ease of use make it a great option for K-12 students.
Question for you: What are your favorite resources for online portfolios?