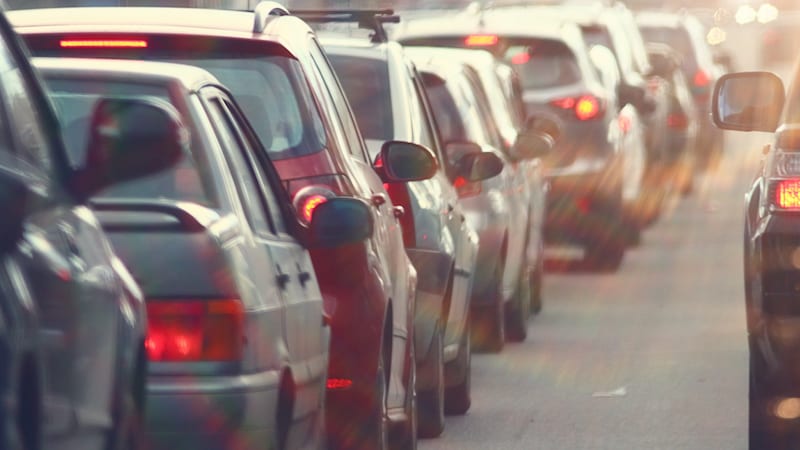 How do other teachers handle long commutes? This question recently came up on our WeAreTeachers Helpline, and readers who commute by car, train, and bus weighed in with their ideas. Here's what other teachers are doing on their commutes of 30, 60, even 90 minutes:
Podcasts can turn your commute into PD or a slumber party, you choose! Here are some WeAreTeachers reader faves:
"My first year was at least an hour each way every day," says teacher Stephanie S. "If I got stuck behind a tractor, there was bad weather, or I had to wait for cows/livestock on the road it was longer. Books on tape all the way…only thing that saved my sanity. (I hate driving! )"
When you join Audible.com, you get access to two free audiobooks and the world's largest library of "expertly performed audio content," i.e. books read by actors. If you don't want to pay a monthly subscription fee, borrow audiobooks from your local library. From Goodreads, here's a great list of audio books with large casts of characters brought to life by the readers!
3. Catch up on phone calls.
"When else am I going to talk to my little sister?" says teacher Kate L. "We both have jobs and kids and busy evenings." A long commute can also be a great time to finally make those parent phone calls—you could get through your entire list by the time you get home! You'll need a handsfree headset. 
4. Plan ahead.
"My commute is 40 minutes each way," says Kelly W. "For the first 20 minutes, I problem solve home stuff (mental schedule, kid stuff, bills etc). At the halfway point, I switch to work stuff (lesson plans, how to respond to a particular email, what copying needs to be done etc.). On the way home, I do the reverse. It makes it seem like my commute is only half as long. Honestly—it's usually the only peace and quiet I get all day so I cherish it."
Tip: Get to know how to use your phone's voice-activated dictation so that you can record any brilliant insights.
5. Listen to Spotify.
Teacher Sarah S. says: "Spotify!! I use the premium service for $9.99 a month. It has comedy, podcasts and music. I have my own playlists depending on my mood or I can use their playlists or radio stations. Every Monday, it gives me a new Discover Weekly playlist of new music it thinks I might like based on what I've listened to last week (which was the only thing that got me moving some Monday's last year). 
6. Rehydrate and refuel.
"I always forget to drink water in school. So on the drive to work I hydrate, hydrate, hydrate," says Anneli K.
The best on-the-go snacks: Grapes, almonds, cashews, protein bars… And here are some popular travel cups:
7. Write your novel.
No, but really. For inspiration, read about this commuter who wrote his multi-million-dollar novel on his smartphone on the subway, during his daily commute. You can do it too!
If you ride the train or bus, or you own a driverless vehicle, use your commute to draw! Drawing is a magical avenue into a different part of your brain. Drawing and/or cartooning will make you see the world differently—more accurately, more creatively. What to draw and how? Here's some inspiration.
9. Learn a foreign language.
"Get a language tape…we Americans should learn a second, third, fourth, or fifth language," says Tuesday D.
Practice Japanese, or any other major world language, in your car. Popular methods include Rosetta Stone, Pimsleur, iSpeak, the Michael Thomas Method, and the Living Language Drive Time method.
10. Try seated exercise.
"The worst part about a long commute is arriving to work feeling like a sack of mashed potatoes," says Marie D., and we couldn't agree more. Doing some seated exercises while you drive or ride can help prevent you feeling like mush. Here's a list of exercises that could work if you ride a train or bus. And if you drive your car to work, you can always do kegels, which aren't just for women anymore, btw. The exercise is also beneficial to men's health.