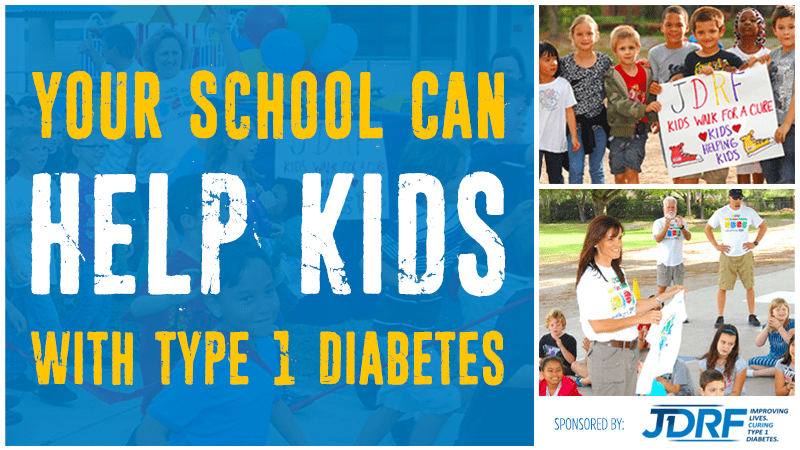 Brought to you by JDRF
Millions of people around the world live with type 1 diabetes (T1D), a life-threatening autoimmune disease that strikes both children and adults. JDRF is the leading global organization funding research that will one day create a world without T1D. By joining JDRF Kids Walk, not only can your students make a difference for those living with T1D, but it's fun and easy for everyone involved!
Find out how your school can help today. 
More
With so many children being diagnosed with T1D each day, it's important to learn more about this condition. There may even be some students or teachers in your school living with this disease.
By participating in a JDRF Kids Walk, your students can:
Make a difference in the lives of children with T1D.
Get active during the school day.
Get involved with community service, and start giving back at a young age.
In addition, your school can receive 10% of the total amount raised for JDRF.
Share your name and email to learn more about how your school can help end T1D.
LEARN MORE: Read 13 Things All Teachers Should Know About Type 1 Diabetes.