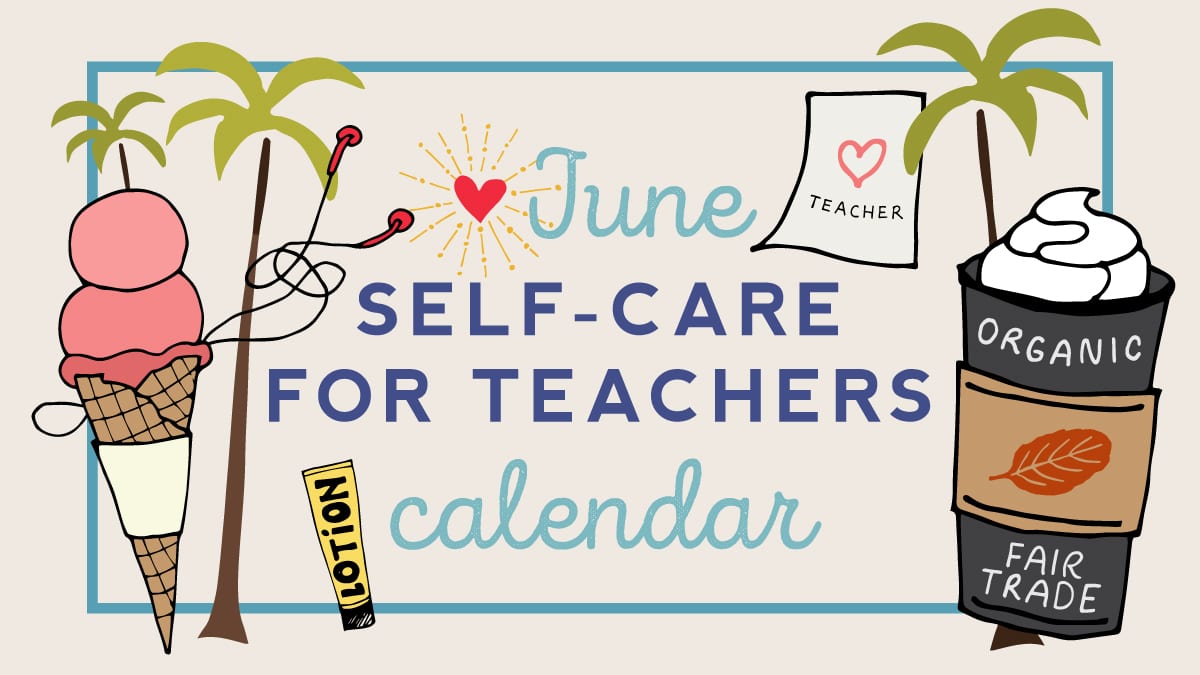 You've put in the long hours and hard work for nine months, so it's time to give yourself a break! We're calling this the teacher self-care calendar. It's filled with ideas, activities, and prompts to help you give back to yourself because you definitely deserve it!
Whether you go in order or randomly select what to accomplish next, take some time for yourself this month!
Download it, print it, and share it with your colleagues. And if you use the self-care calendar, we'd love to hear about it—just post a picture of yourself enjoying a task from the list on social media and tag us!