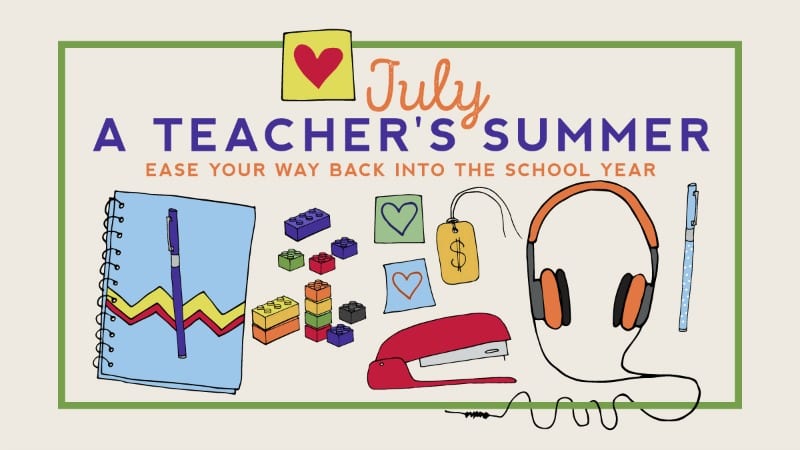 It's July, and you're probably not quite ready for back-to-school talk. Trust us, we get it! However, if you're a planner or are trying to get ahead a bit, we have the perfect July teachers' calendar for you. These everyday ideas will help you enjoy your summer while also preparing for the new school year … a bit leisurely we might add!
You don't have to be in back-to-school mode just yet. Download this calendar for ideas to get you there a little bit at a time.
If you missed our self-care calendar from last month, then be sure to check it out. You can still use it for ideas and suggestions on taking are of YOU!