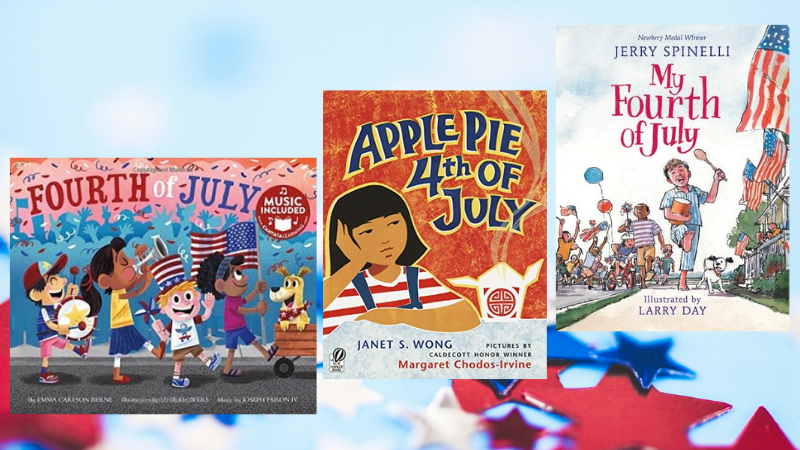 Steeped in layers of history, the story of how this country was born is one that's worth telling. The basics are simple enough for younger children to understand, and you can build on that foundation every year. To help you get started, we've put together a fun list of books to teach kids about July 4th.
While the holiday marks the United States' independence from British rule, not all Americans were free until much later. For books and resources about Juneteenth, the holiday commemorating freedom for slaves, click here.
Just a heads up, WeAreTeachers may collect a share of sales from the links on this page. We only recommend items our team loves!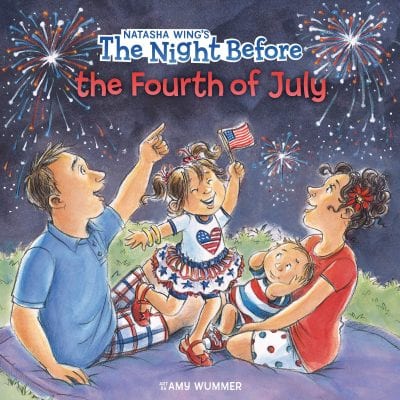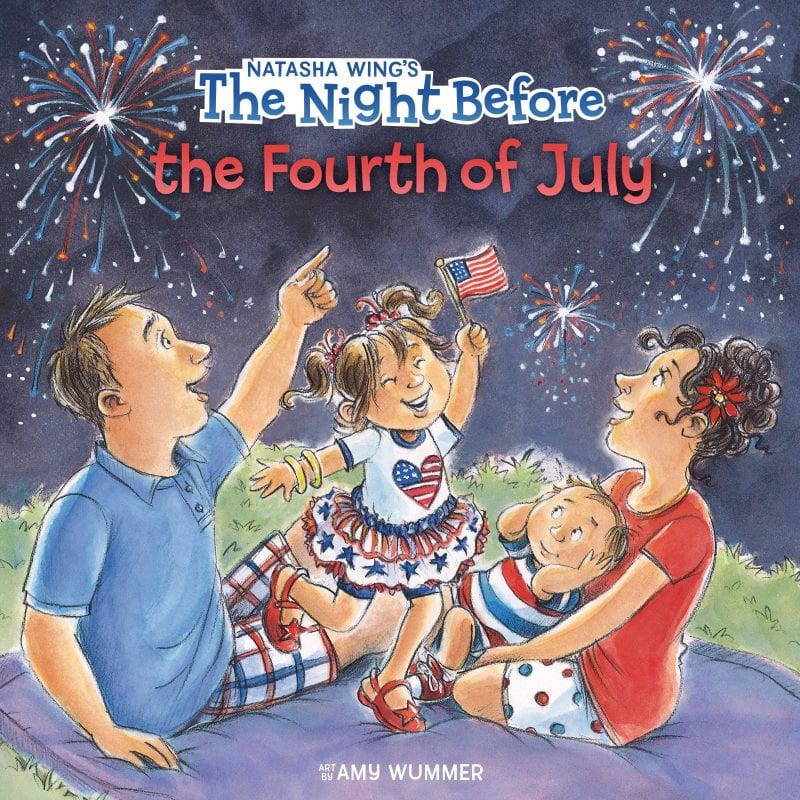 Decked in red, white, and blue, a family heads to a parade, hosts a backyard BBQ with friends and family, dodges an afternoon thundershower, and of course, watches a fireworks show.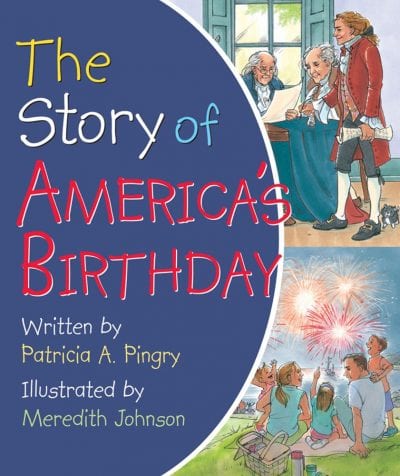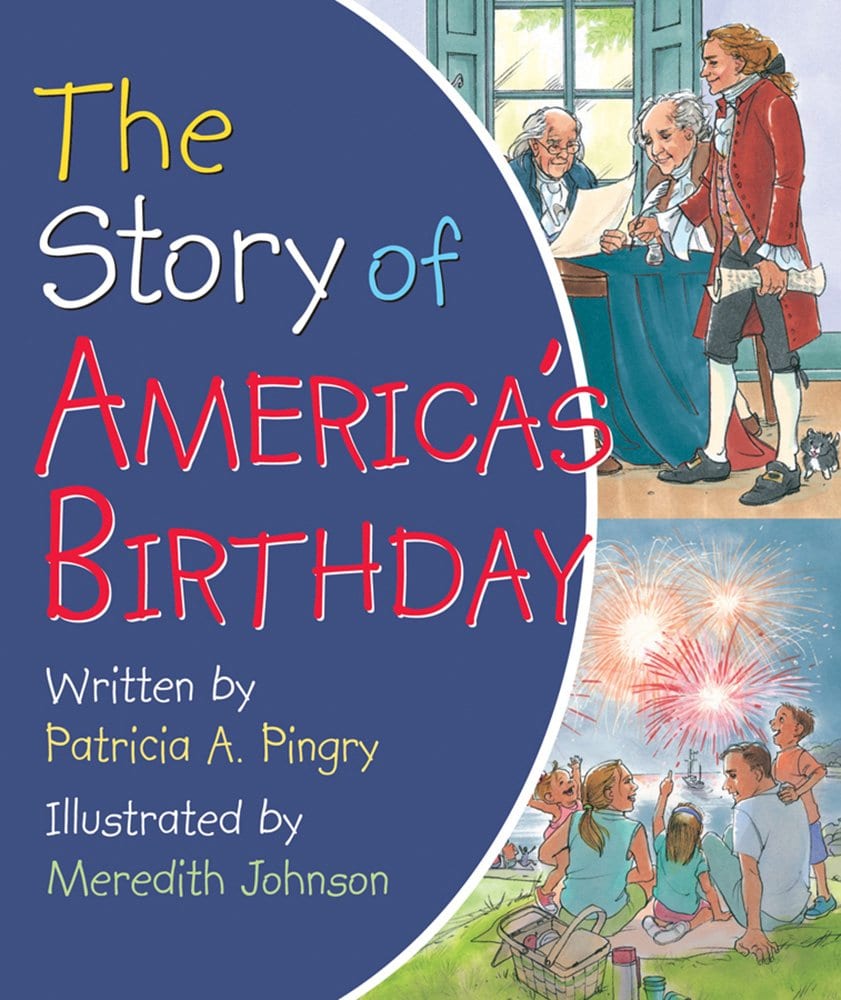 Vibrant illustrations help present the story of the founding of America while connecting the Declaration of Independence, the American Revolution, and today's Fourth of July festivities.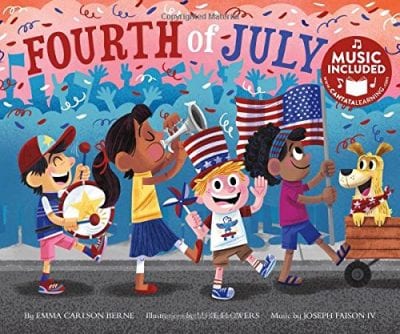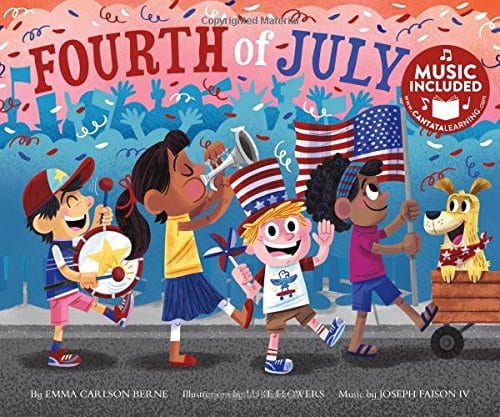 On this day, people gather for picnics and watch parades and fireworks. Sing along (the book includes online music access) as you explore Holidays in Rhythm and Rhyme!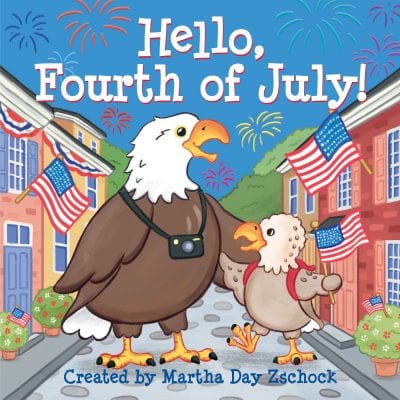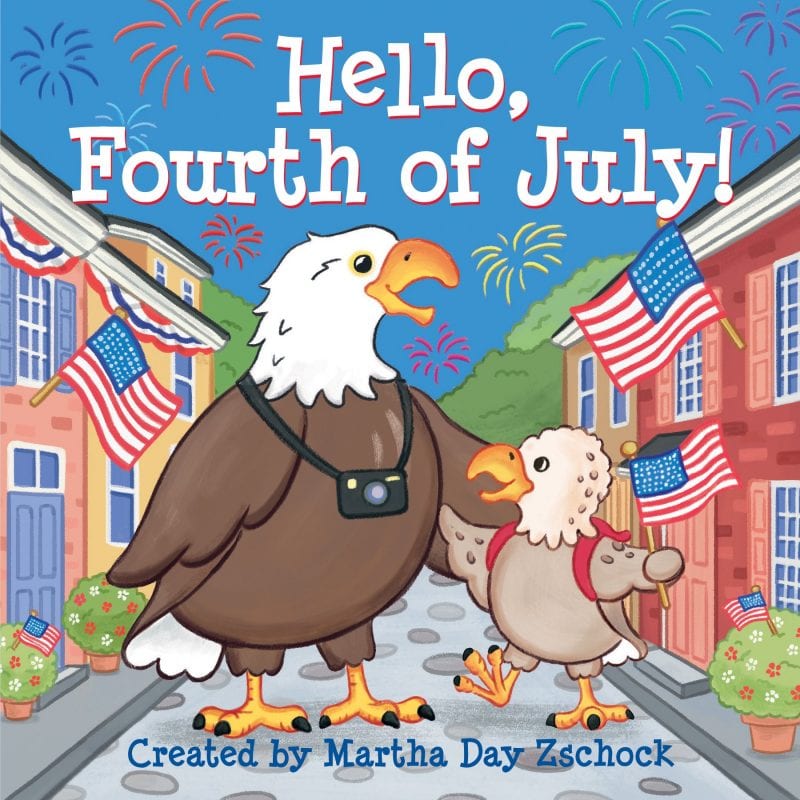 A family of eagles take in a parade, view historical paintings and statues, hit the beach, and enjoy great food at a picnic and barbecue, topping off the day with a colorful fireworks display!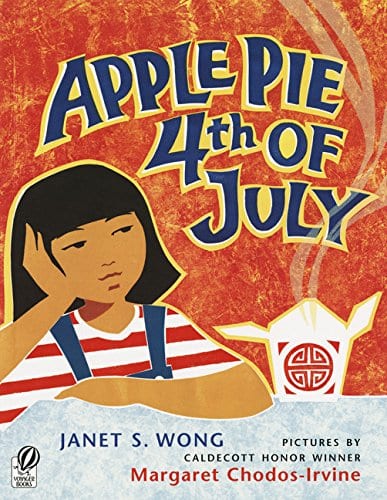 Shocked that her parents are cooking Chinese food to sell in the family store on an all-American holiday, a Chinese American girl tries to tell her mother and father how things really are—but as the parade passes by and fireworks light the sky, she learns a surprising lesson.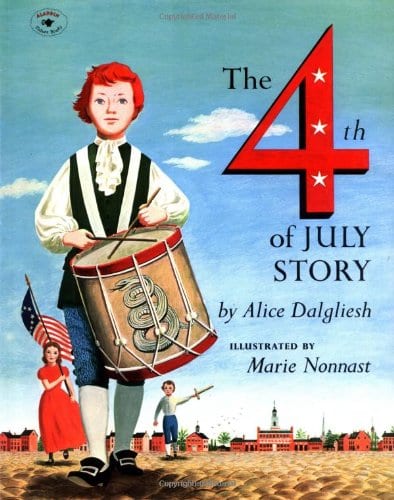 What happened on the Fourth of July long before there were fireworks and parades? Alice Dalgliesh takes young readers back to revolutionary times, to the colonists' desire for freedom, and the creation of the Declaration of Independence.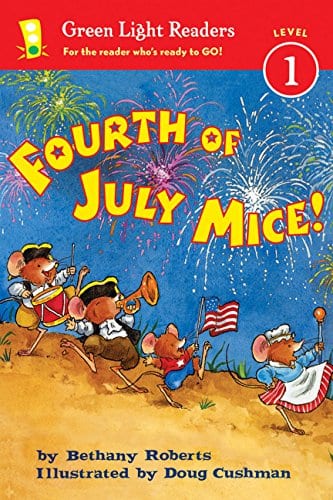 The Holiday Mice take part in all the activities that make the Fourth of July fun: a parade, a picnic, a baseball game and sack race, and a refreshing dip in the stream. The best part of all comes at the end of the day: a spectacular fireworks show!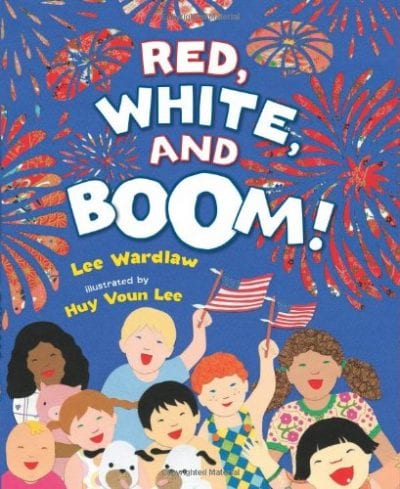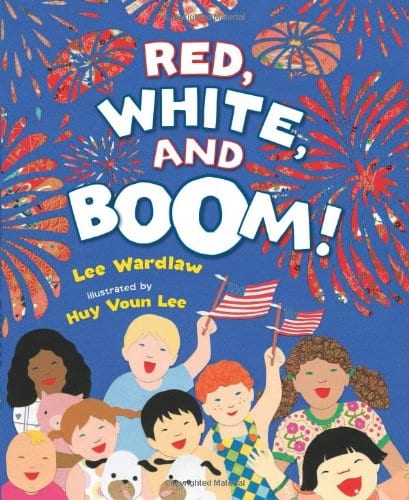 It's the Fourth of July! Travel across the country for a city parade, a beach picnic, and fireworks in the park in this celebration of the many cultures and traditions that make America's birthday so exciting!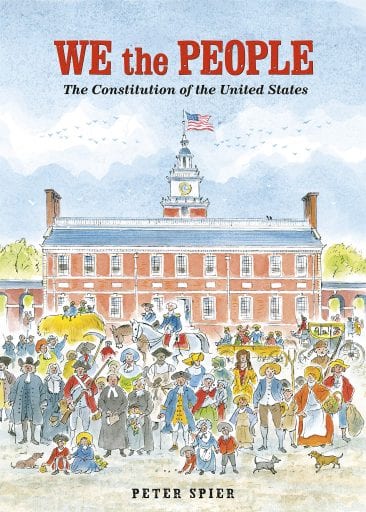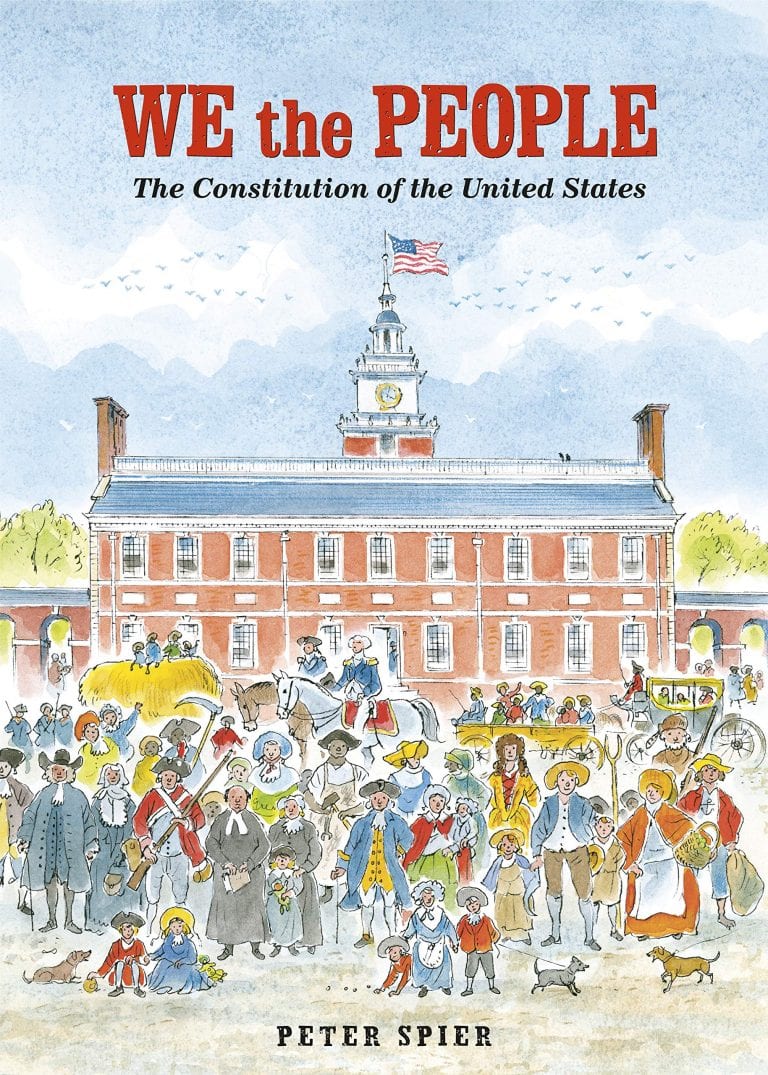 In this visual celebration of the US Constitution and America's founding fathers, learn the stirring American tale of how this most important document came to life.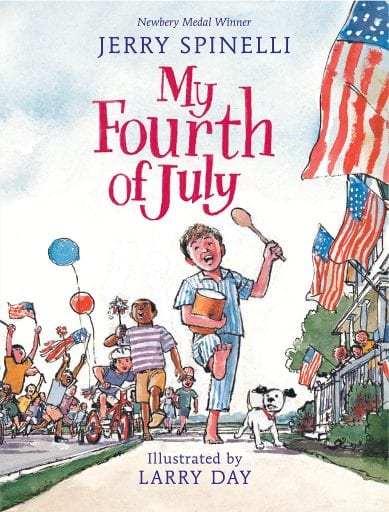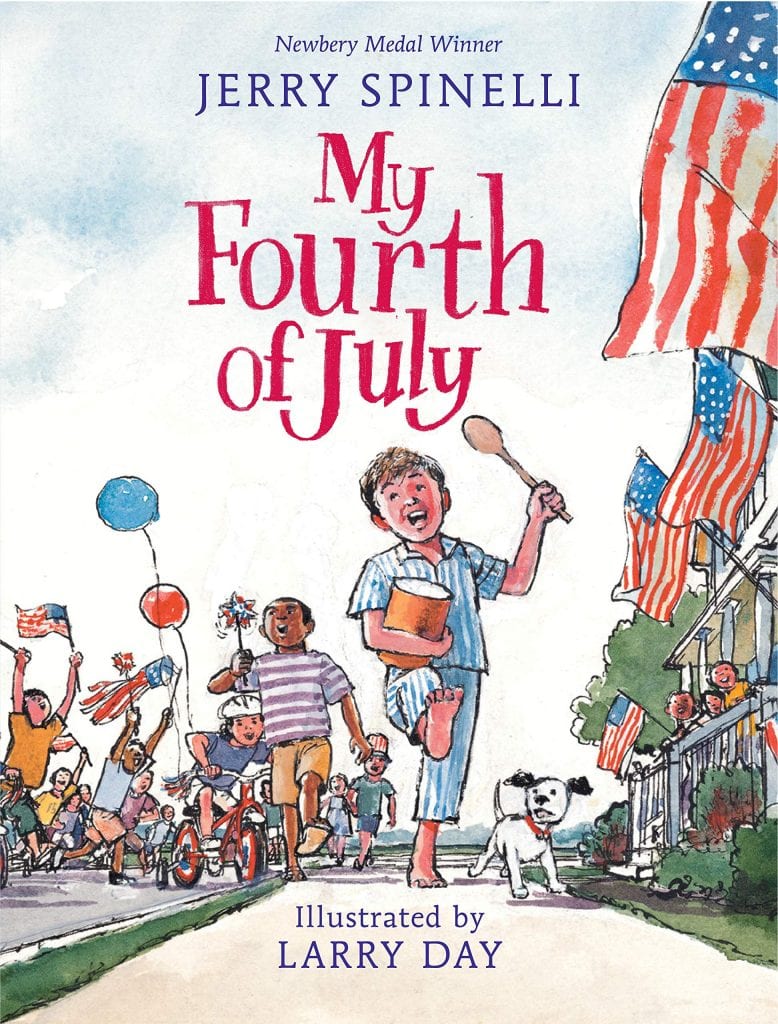 A responsible little boy who's eager to do his part wakes up joyful and ready to celebrate his favorite day of all. But there's a lot of work to do before he can enjoy the fun.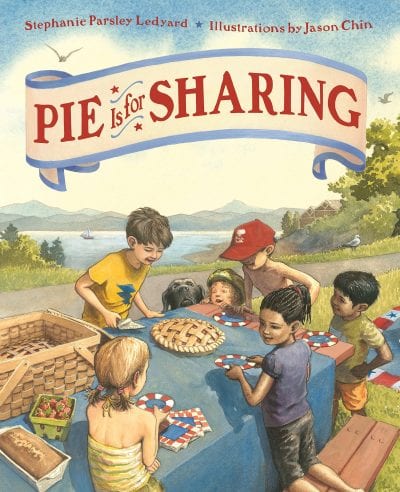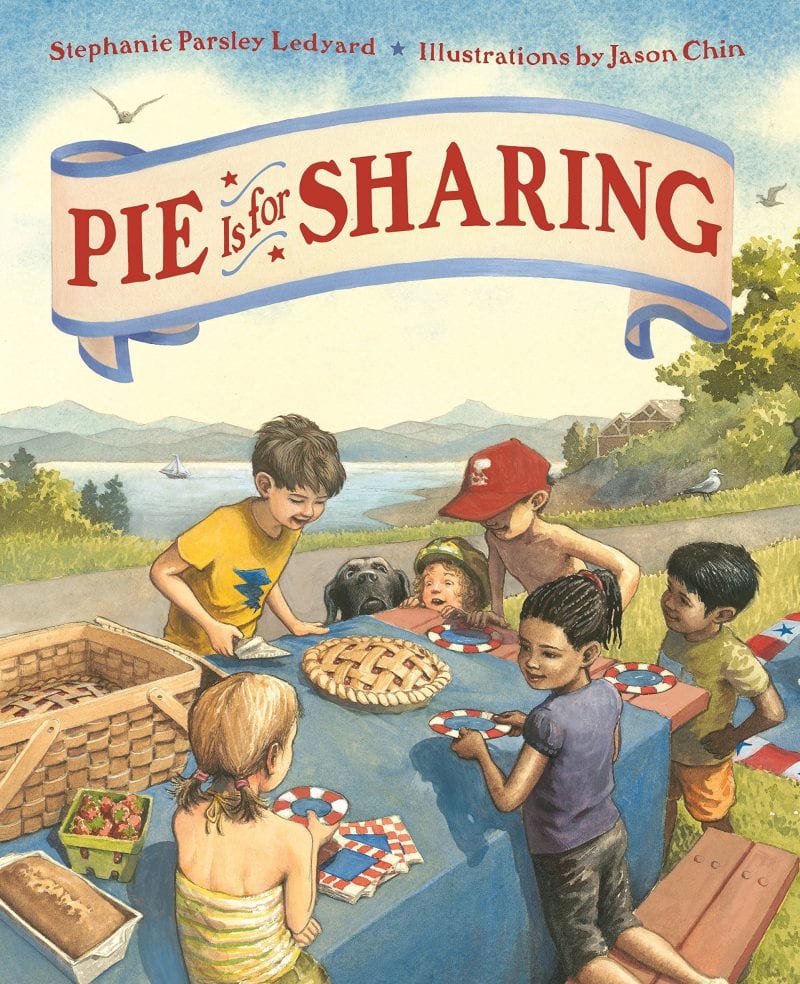 Pie is for sharing. What else can be shared? Through the course of one memorable Fourth of July picnic, young readers experience through the ups and downs of sharing in this lovely picture book.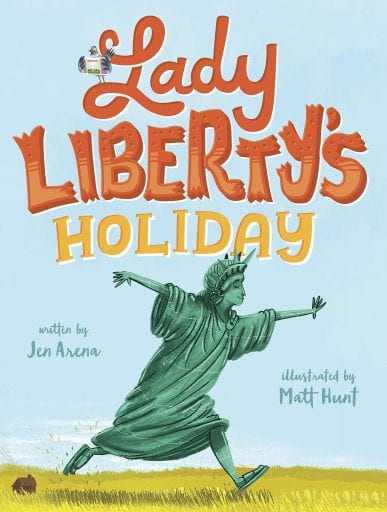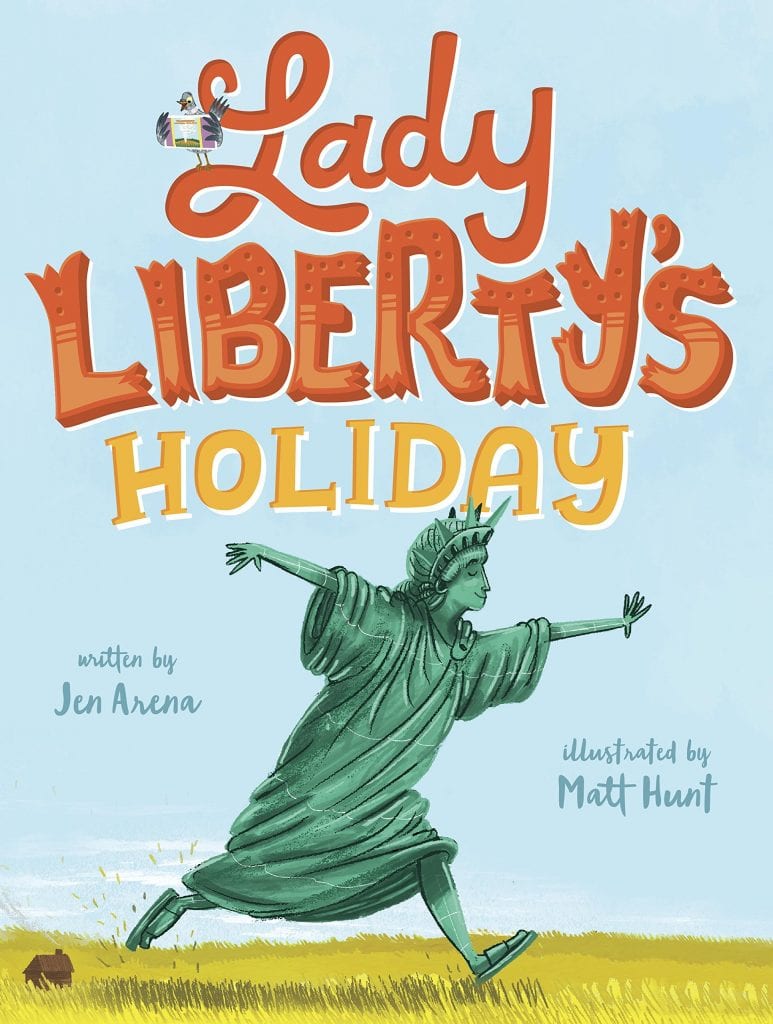 The Statue of Liberty is feeling a little blue, despite being green. As much as she loves welcoming people to America, standing still for over a hundred years has left her with a stiff neck, aching arms, and a cramp in her leg. This lady could use a vacation!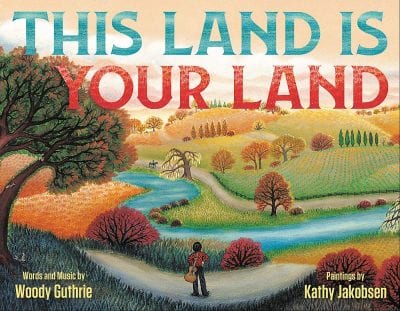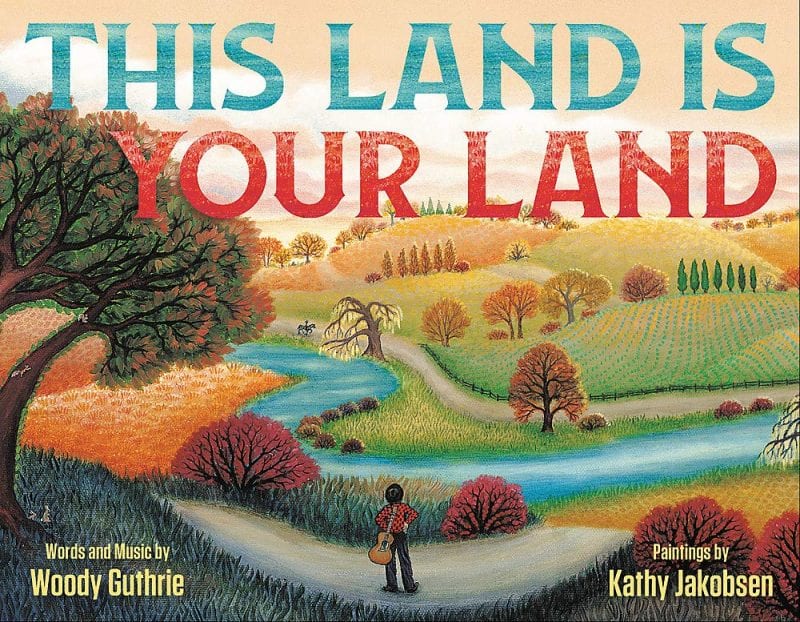 Since its debut in the 1940s, Woody Guthrie's "This Land Is Your Land" has become one of the best-loved and most timely folk songs in America. Check out this classic ballad as it comes to life in a richly illustrated edition.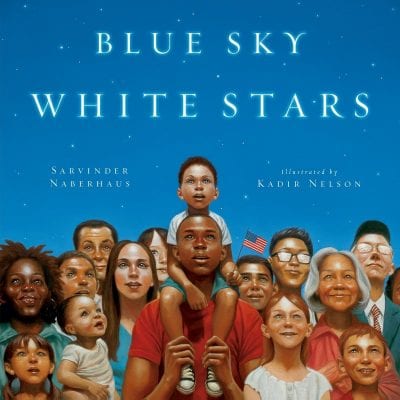 Wonderfully spare, deceptively simple verses pair with richly evocative paintings to celebrate the iconic imagery of our nation, beginning with the American flag.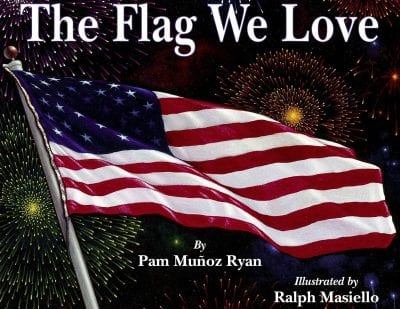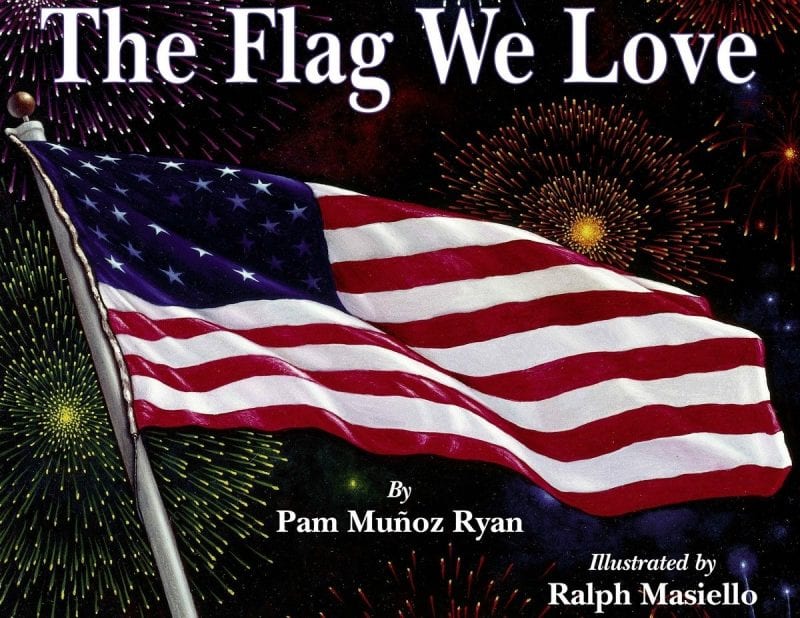 With patriotic verse and historical facts, The Flag We Love explores how our flag has become an enduring part of our nation's proud history and heritage. From its earliest designs to its role in peace-time and war, the Star-Spangled Banner will take on a whole new meaning for all readers.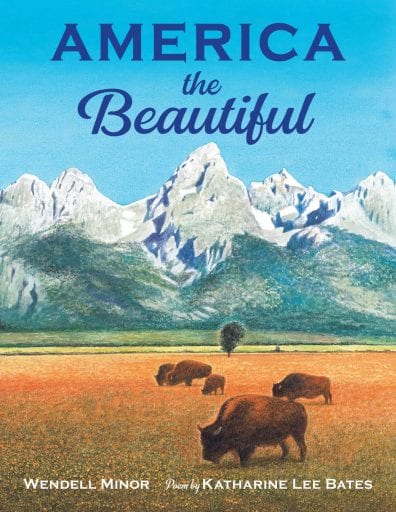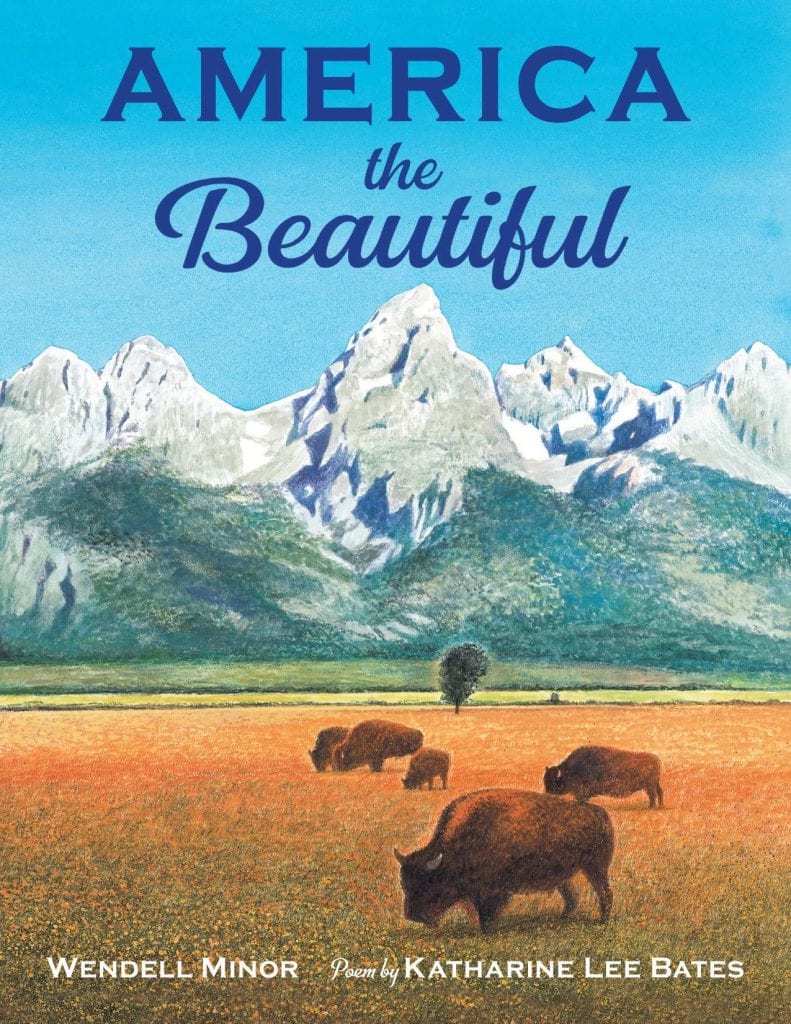 Katharine Lee Bates's timeless poem captures the magnificent beauty of the United States.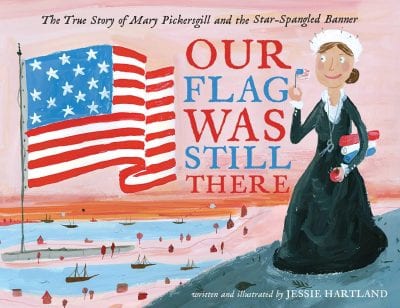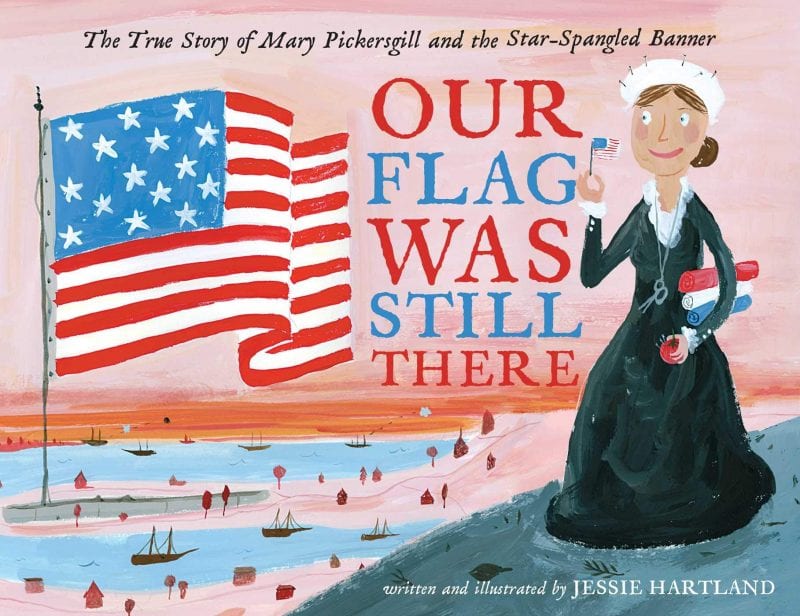 The story of this giant flag begins in 1812 and stars a major on the eve of battle, a seamstress and her mighty helpers, and a poet named Francis Scott Key! Plus it's the story of our national anthem.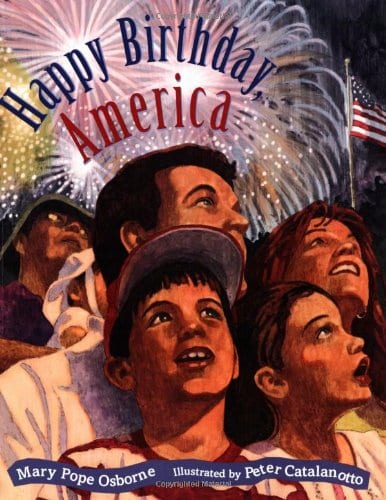 Three generations enjoy parades, popcorn, "Yankee Doodle," and at the end of the day, lightning bugs and fireworks.
Do you have other ideas for books to teach kids about July 4th? Share in the comments below.
Also, check out these 18 Crafts and Activities for the Fourth of July.