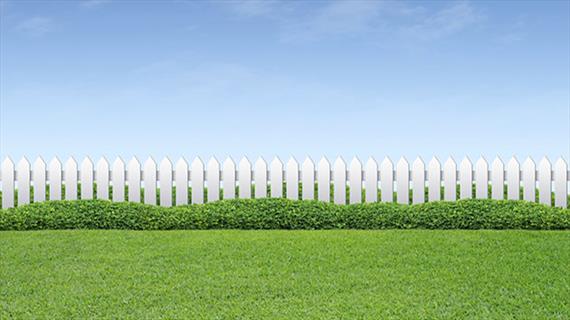 by Nicole Leigh Shaw
I've followed "Suburban Haiku" creator Peyton Price on Twitter for some time. When her three-line, 17-syllable zingers aren't making me chuckle, they are making me feel sentimental over the mundanities of suburban motherhood, like watching my kids at their first sporting events and feeling that eye-stinging pride that inevitably wells up.
Before she released her latest book of haiku last month with Running Press, she'd self-published a variety of haiku books under themed covers. I was buying them as gifts back then, and I will give this gorgeous hardcover out as gifts as well. Ms. Price excels at being entertaining and enlightening, and in putting out a poetic product readers are eager to share.
I wondered about life as a purveyor of haiku, and as April is National Poetry Month, I thought I'd interview Ms. Price about life a professional poet.
So, Peyton, how long have you been writing, generally, and writing haiku, specifically?
In second grade, I listed my future profession as "author." I took a one-semester college detour through "actor," then proceeded straight to "lawyer," which, after all that, turns out to mean "writer."
Haiku was something I turned to later on, after I left the workforce to stay home with my kids. Spending the whole day, every day, with two willful little people made me question my sanity. If I could manage a haiku—just five syllables, then seven, then five more—YES. I had accomplished something. My brain still worked.
How did you share your poems before your published them?
For a long time, I just made Suburban Haiku for myself. At some point I shared a few poems with a couple of friends who convinced me they were too good not to share. I started tweeting @suburbanhaiku and was shocked to find there were quite a few other people who could really use a haiku or two to get through the day.
Do your neighbors know about your poems, and do they hide from you lest they become the subject of a scathing three-liner about proper recycling-day etiquette?
No they do not. You're not going to tell them, are you? I think the mailman might suspect, but doesn't he take a vow of silence or something? [Note to self: Keep a closer eye on the mailman and step it up with the holiday cookie plate this year.]
The suburbs. Love them, hate them or tolerate them? Have you ever not lived in the 'burbs?
It's complicated. I love them. I hate them. I love to hate them. I grew up in a one-traffic-light town, went to college in a small city and attended law school in a bigger city. Of all these places, the suburbs seem to have the strictest, least sensible code of conduct. I don't mean ordinances (though there are plenty of those) but unwritten rules of how things are Done and Just Not Done.
Nine times out of 10, these rules seem crazy. The thing is, I follow them anyway. We all do! I'm the same as every other suburban mom. I want my kids to go to good schools and do well in life. I was president of the PTA, for heaven's sake. I am all in, suburbs-wise. So when I mock, I mock with love.
You're also a humor writer for NickMom and recently co-wrote a fabulously funny piece about midlife changes with humorist Wendi Aarons. Are you looking to move away from haiku writing, or are these just other fun ways to flex your wit?
I've just been very, very lucky to find homes for other ideas. I don't actually have much of a blog—I post a daily audio haiku. So when a non-haiku idea occurs to me, I generally try to pawn it off on somebody with a real blog, like I did with Wendi. She is not that easy to fool, however, and "invited" me to write it with her. How could I say no?
NickMom has been fantastic to work with and they welcome all sorts of creative humor treatments. I love having the freedom to step out on haiku for a little action on the side.
Would you call yourself a professional poet? Can someone make a living, the kind that allows you to eat every day and pay the electric bill, writing poetry?
Very funny, Nicole. (You're joking, right?)
Who are your favorite poets? Have you always loved poetry? I can distinctly remember hating it until I took an amazing course in college that changed my mind.
I remember loving a book of nursery rhymes, so I suppose I always enjoyed it. I can't say I've always kept poetry close, but I've gone back to it now and again when I needed a little … something. Doesn't poetry make you feel human?
I took a college poetry class like yours and loved the challenge of puzzling through the lines. These days, I enjoy the quick hit of accessible verse. Truth be told, I love perusing the children's section of the bookstore for illustrated poetry books.
I realize your book "Suburban Haiku: Poetic Dispatches From Behind the Picket Fence" just released last month, but what's next for you?
Resting on my laurels? I really don't know what will happen next. Why, did you hear something?
What would you be doing if you weren't entertaining people with haiku? (Please say limericks.)
Sorry to disappoint on the limericks. I have a strict St. Patrick's Day Only policy on those.
Let's see, when I left the workforce about 10 years ago, I promised my husband I would do the cooking and cleaning, so maybe I should get started on that? JUST KIDDING! If I had more time, I would probably try to keep the squirrels off the birdfeeder.
Where online can readers connect with you?
I keep a key under the mat at suburbanhaiku.com. Drop by anytime.
Bonus: Haiku for Teachers