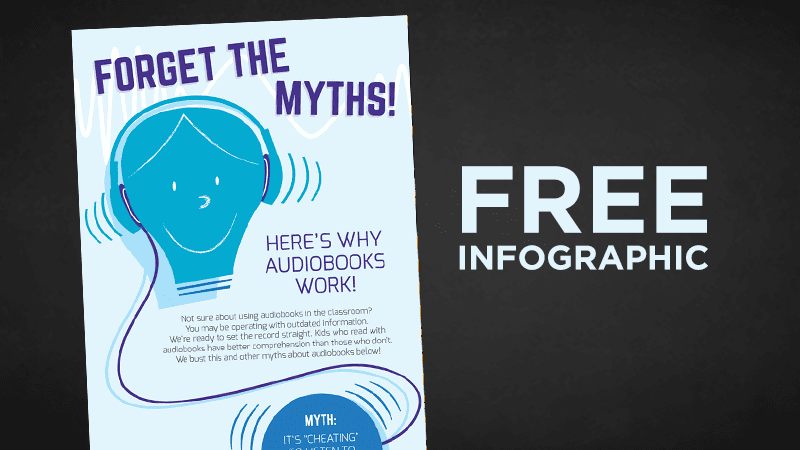 Brought to you by Learning Ally
Learning Ally offers more than 80,000 human-narrated audiobooks through an easy-to-use online platform. Audiobooks are proven to help students with reading disabilities become better readers and learners. Find out more about how Learning Ally helps students with reading disabilities achieve academic success.
Looking for ideas to help out more struggling readers in your classroom? Read our blog, 7 Ways to Get Your Struggling Readers to Read, sponsored by Learning Ally.
More
Would it surprise you to learn that using audiobooks in the classroom can improve reading scores? There are actually quite a few things you may not know about teaching with audiobooks. We explore some of the most pervasive myths in our latest infographic.