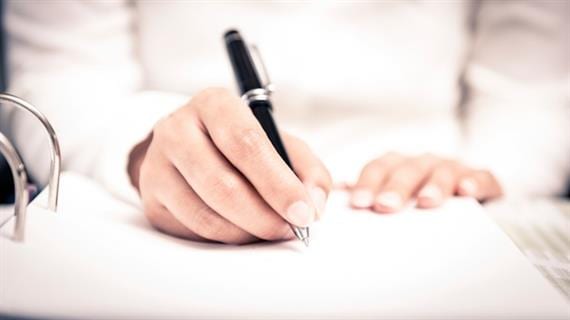 Teachers get a lot of notes from home. Requests for student login info, doctor's excuses to be shuttled to the school clinic, reminders about upcoming absences, pleas for help with math flash cards, even notes letting the teacher know how much a student enjoys class (What? It happens!). But sometimes those notes feel like they are, well, if not carefully crafted lies, let's just say they are less than the whole truth.
Here's what truly honest notes from parents would look like:
Dear Teacher: Can you please send home the spelling word list again? I know this is the third time I've asked, but I keep recycling the list. —Parent
Dear Teacher: Susie will not be participating in gym today. I was gonna tell you she sprained her ankle, but really it's "lady issues." —Parent
Dear Teacher: I'm so sorry, but I won't be able to volunteer as planned today. I got asked to meet a friend for lunch, and I really like lunch. —Parent
Dear Teacher: Johnny will be leaving early today because I have somewhere to be, but I'll fib and say he has a dentist appointment. —Parent
Dear Teacher: Janie's project is going to be late. I decided to have a second glass of wine instead of helping her to finish it last night. —Parent
Dear Teacher: Remember when I said I'd supply you with napkins? I forgot what you asked for and bought you paper plates instead. Po-tay-to, po-tah-to. —Parent
Dear Teacher: Sally will remain at school today for a Girl Scout meeting. I will forget that she has Scouts and will call the school freaking out when she doesn't come home on the bus. —Parent
Dear Teacher: I was wondering if you would send home some extra worksheets so that Bob can practice math. There's only a 14 percent chance I will use them, but I appreciate your efforts nonetheless. —Parent
Or maybe the politely worded but not entirely truthful note is just fine. We can just keep reading between the lines.
Nicole Leigh Shaw is a humorist, mom and creator of typos. Follow her on her blog, NicoleLeighShaw.com. She also writes for NickMom and Moms.FortWayne.com.