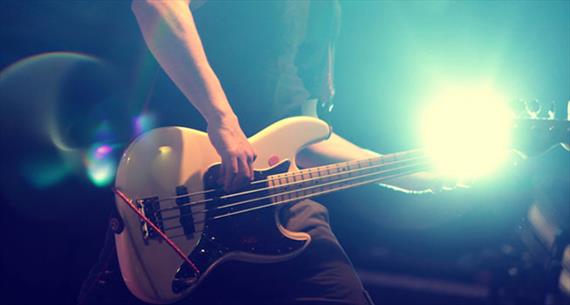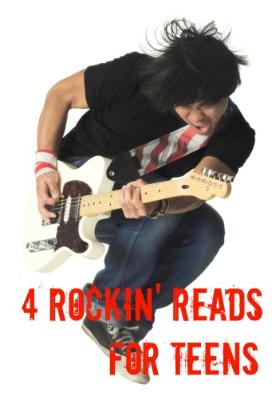 Whether you're gearing up for back-to-school or still enjoying the last weeks of summer, we thought we'd shake things up with a few rockin' reading recommendations. These books are perfect for a music-obsessed teen or even a budding classical musician who wants to know more about music culture. So now you'll have the perfect list to hand to the kid who always has earbuds in his or her ears.

1. American Rock
Written by Erik Farseth. $30.60.
Part of the "American Music Milestones" series (which also includes installments on Latin music, pop and country), this comprehensive overview of the history of rock-and-roll will give "metalheads" further insight into the bands they love and introduce them to a few new ones, too. Best for grades 6 and up.
Activity to try: Have students choose one of the groups discussed in the book and find a YouTube video of one of their performances. What analysis can students bring to the performance based on what they've read?

2. Guitar Notes
Written by Mary Amato. $16.99.
This sweet story about teen friendship gets its twist in how the two characters meet—Tripp and Lyla are two musicians in the same high school who don't know one another but who separately use the same practice room. Slowly, they develop a friendship through notes they leave behind. Best for grades 7 and up.
Activity to try: Ask students to imagine and write about a relationship developed entirely through notes. Where are the notes left? What does each one reveal about the writer? Have kids share their epistolary stories with one another.

3. For What It's Worth
Written by Janet Tashjian. $16.99.
Readers will step back to 1970s California in this novel about a teen journalist who starts channeling Ouija board messages from his musical heroes, including Jim Morrison and Janis Joplin. Packed with references, playlists and nods to 70s counterculture, this is the perfect read for fans of "old school" rock. Best for grades 7 and up.
Activity to try: If students could choose to receive a message from a historical hero, who would they choose and why? What do they think the person would say? Invite partners to trade names and write one another messages from the past.

4. I Am (Not) the Walrus
Written by Ed Briant. $9.95.
In this fast-paced, smart adventure story a brokenhearted member of a Beatles cover band discovers that his brother's guitar has been stolen and sets out to find it—and to rediscover his lost musical ambition. Best for grades 7 and up.

Activity to try: Challenge students to identify and research one of the Beatles references in the book, and to create PowerPoint slides based on their research. Compile the slides to compose an informative look at Beatles' history.
Question for you: Do you teach any music lovers? What books do you recommend to them?