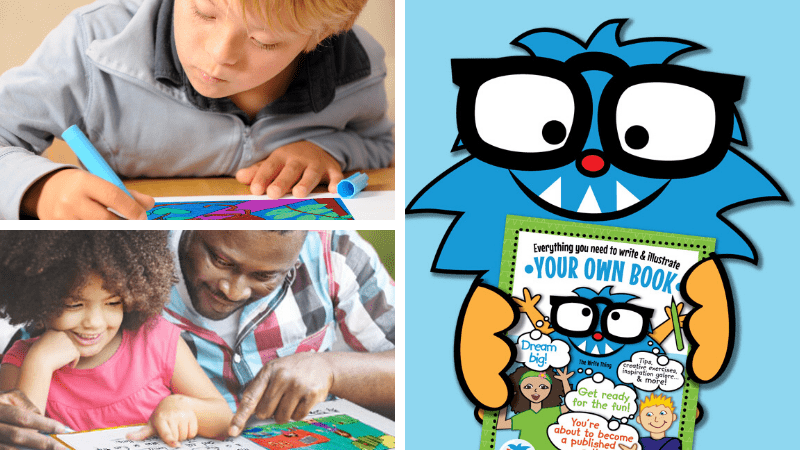 Brought to you by Studentreasures
Studentreasures believes every child should experience the excitement and satisfaction of becoming a published author. They make it easy for kids to publish their creative work. Learn more >>
It feels like we've been home for 987 days and kids everywhere need the motivation to keep on writing. We could hardly wait to tell you that Studentreasures is offering this free, downloadable Author Kit for parents right now .
The cool thing about this kit is that kids get to do what they do best: use their imagination and create.
They get to write the stories they want to tell and illustrate them. After they are done, parents have the option to buy a hardcover book filled with each special story and illustration.
When kids see their work, we know they'll start imagining and creating. The final book kids make will be treasured and may even serve as an important memory of their time at home.
The best part, the home author kit is totally free and includes:
14 book pages for each young author to write and illustrate their story
Cover, Title, Dedication and About the Author Pages—like a real author
Storyboards, brainstorming activities, writing worksheets, and book starters
A step-by-step instruction guide and a handy-dandy checklist
An Author Certificate to showcase your child's hard work
A fun bookmark craft activity to encourage your young reader
Project support from their Customer Support Team
Don't forget to share with your students' parents!