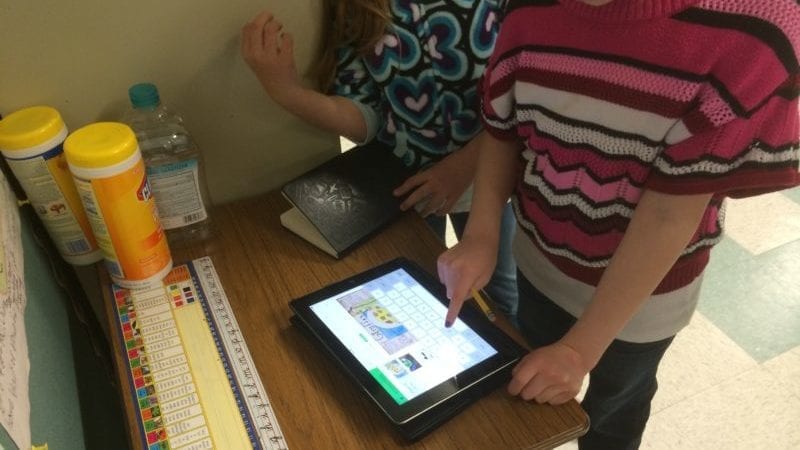 Digital portfolios allow students to track and demonstrate their growth over longer periods of time. While paper portfolios get stored or discarded at the end of a term or school year, digital portfolios can remain available and easily accessible to students, parents, and educators.
Making the decision to use digital portfolios requires a plan and some management strategies. It can be daunting, but here are three areas school leaders can focus on for the upcoming year:
Designate time
Look at the schedule first and ask yourself: If I had to get rid of one thing, what would it be? In my new school, writing was relegated to a life skills rotation once a week. Going forward, it is now an expectation that writing is happening every day during the literacy block. This change freed up one period every four days for students to pursue their passion projects and post their work in a digital space. So in your context, where do you see digital portfolio assessment fitting? How will this more authentic approach to assessing lead students to improve in and better own their learning?
Design space
The days of student desks all facing one way—toward the teacher—are over (at least, they should be). Principals can invest in better furniture that promotes a more collaborative environment. For example, students and teachers can pull tables and chairs together or apart depending on needs.
A community space should be included for the class to come together and celebrate each other's efforts. If teachers struggle to make this shift, have them visit another school in which teachers are experimenting with more modern classroom arrangements. Sometimes we have to see it to believe it.
Share resources
I mention resources last because, in my experience, educators tend to want to start using a digital tool without first exploring why and how it might impact their instruction. Unfortunately, any technology has its limits as well as its benefits.
In addition, I used the word resources instead of technology. Sometimes, classrooms already have the right digital devices. Just as important are the trainings and professional development a teacher might need and the opportunity to collaborate with colleagues to support this work. Allocating for resources beyond only technology is essential.