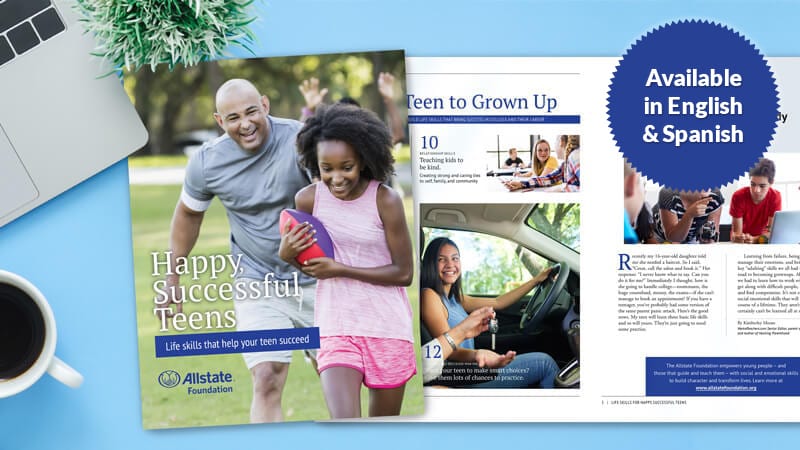 Brought to you by The Allstate Foundation
The Allstate Foundation empowers young people—and those that guide and teach them—with social and emotional skills to build character and transform lives.  Learn more >>
Teachers, we know that SEL skills are built with a partnership between what happens in the classroom and what happens at home. This is true now more than ever.
Check out this free parent guide to support parents in helping teens build life skills for successful adulthood.
Share it with your students' families and pass it on to any other parents you know. The guide includes great suggestions for helping teens build life skills in the five major areas of social-emotional learning that is shown by research to build resilience and a strong sense of self.
Here's what's inside:
Real-life lessons for improving self-awareness skills
Find practical steps to help kids learn about themselves, including helping kids with self-talk and learning how to praise their efforts.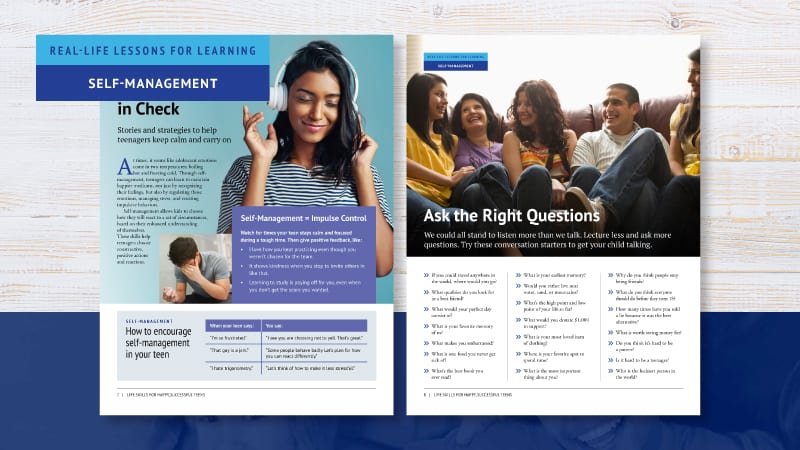 Real-life lessons for building self-management skills
It's not always easy to help kids remain calm and learn to manage their emotions. Find over 25 questions to ask teens to get them talking.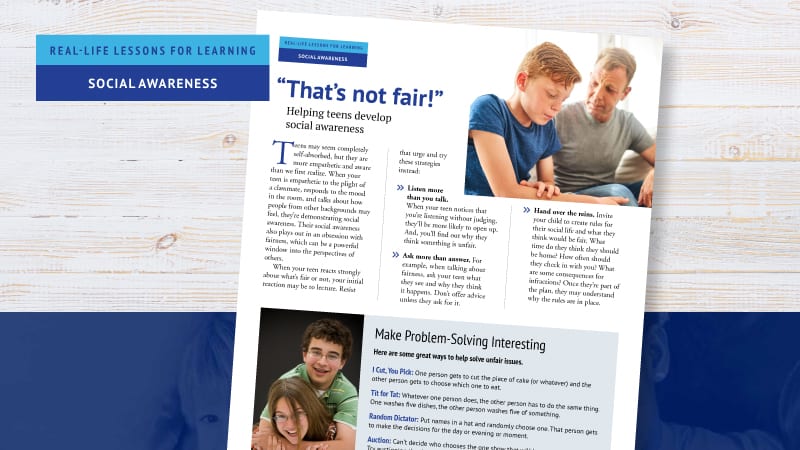 Real-life lessons for learning social awareness skills
Discovering how to work with other people and make a positive difference in the world can change the course of a person's life. You'll find problem-solving strategies that work.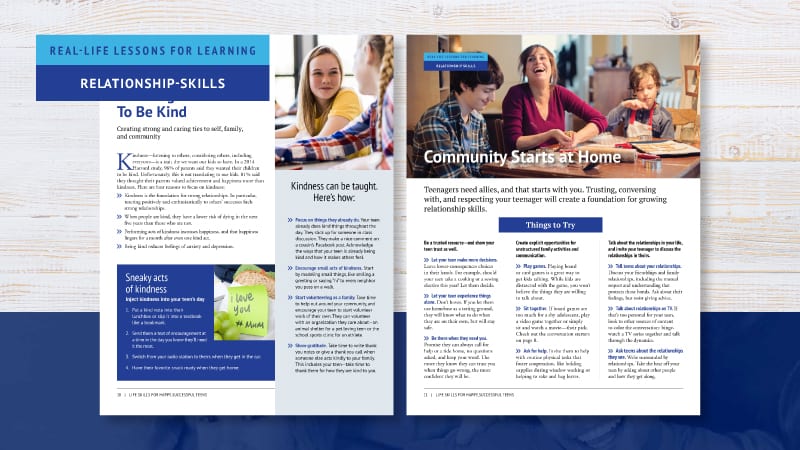 Real-life lessons for managing relationship skills
Help your teens to build their own relationship skills by modeling good family relationship skills. Here are tips and tricks to practice this every day.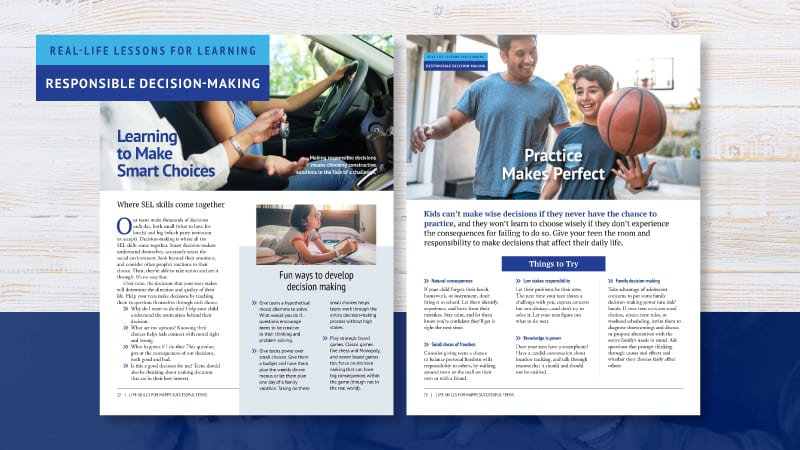 Real-life lessons for responsible decision-making
Being a teen means making more decisions independently, but it's not always easy to know which choices are best. This guide covers how to make better decisions and make it more fun to choose the best ones.
For more ideas to encourage families to support social-emotional learning at home, download our free parent guide.
 Get My FREE Copy of the Happy, Successful Teens Parent Guide
 Get The SPANISH version of the Happy, Successful Teens Parent Guide
Thanks to our friends at The Allstate Foundation for partnering with us on this and other SEL articles. Check out their resources.