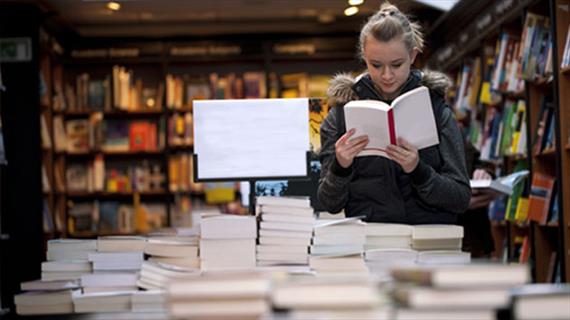 Recently we asked our Facebook fans to share their favorite children's bookstores across the United States. And boy, did they deliver—with stories about helpful booksellers, teacher discounts and cuddly bookstore cats. This list makes us want to plan a road trip—how about you?
1. Bank Street Bookstore
New York, New York
Why we love it: Affiliated with Columbia University's Bank Street College of Education, this jam-packed store offers wine and cheese events for teachers, school discounts and an impressive selection of both children's and professional books.
2. Blue Marble Books
Fort Thomas, Kentucky
Why we love it: Kids can cozy up with a book in the store's Great Green Room, modeled after the one in Goodnight Moon. Teachers get a 20 percent discount on school purchases and a 10 percent discount on personal ones. Awesome!
3. Kids Ink
Indianapolis, Indiana
Why we love it: Cool author events, a great toy selection and the bathroom walls are covered in signatures from some of our favorite children's authors.
4. Fundamentals Parent-Teacher Store
Delaware, Ohio
Why we love it: The store hosts an annual back-to-school brunch where educators can learn about new books, eat yummy food, and snag a discount and cool freebies.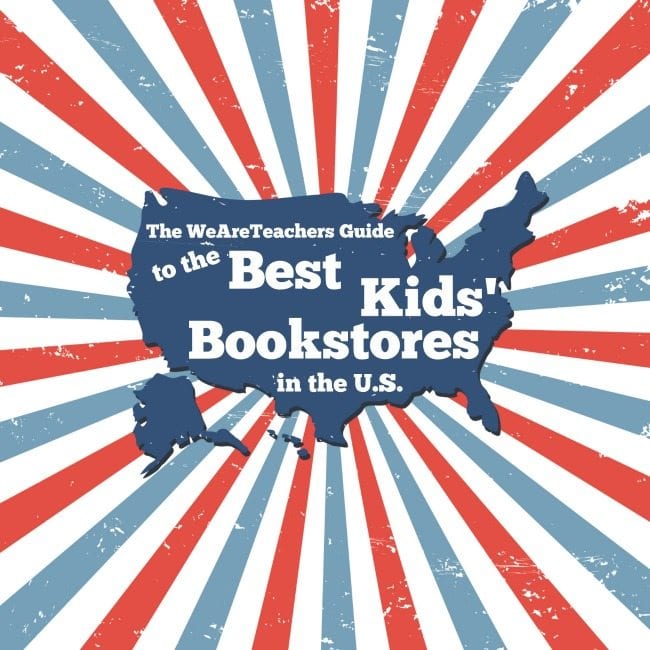 5. Little Shop of Stories
Decatur, Georgia
Why we love it: They offer awesome summer camps for kids (Camp Hogwarts, anyone?) plus a 20 percent discount for teachers and help setting up author visits.
6. Blue Willow Bookshop
Houston, Texas
Why we love it: Their "Page to the Stage" series in conjunction with a local theater group helps students understand text adaptations and different representations of the same story.
7. Storybook Village
Pentwater, Michigan
Why we love it: Kids can take a secret passage to a tucked-away puppet theater. Plus, the store is owned by a former teacher and administrator who gets classroom needs.
8. Wild Rumpus
Minneapolis, Minnesota
Why we love it: The store has its own pet kitties, mice, ferrets and more! Plus, you get a 20 percent discount if you buy one of their reusable totes and bring it with you while you shop.
9. Reading Reptile
Kansas City, Missouri
Why we love it: Secret hiding spots under bookshelves, drawers full of treasures for sale and scrumptious pies-for-one from the attached bakery.
10. The Bookies
Denver, Colorado
Why we love it: Hanging out in this crowded, well-loved store feels a lot like being in your own classroom or library. All of your favorite children's books, an informed and knowledgeable selling staff, and Denver's biggest selection of teaching resources are here too.
11. The Children's Hour Bookstore
Salt Lake City, Utah
Why we love it: This Utah favorite has been around for 20 years and offers women's and children's fashion and gifts in addition to an incredible selection of books. Hello, one-stop shopping!
12. A Children's Place Bookstore
Portland, Oregon
Why we love it: This colorful store has a great roster of author events, a well-stocked "Mom and Dad" corner (good for teachers too), and a 20 percent educator discount.
13. Petunia's Place
Fresno, California
Why we love it: It's owned by two former teachers who know everything there is to know about children's literature and teaching reading.
14. The Yellow Book Road
San Diego, California
Why we love it:They're a great resource for schools in Southern California, helping to set up author events and signings as well as offering professional materials and educator discounts.
Did we miss your favorite store? Share it in the comments!