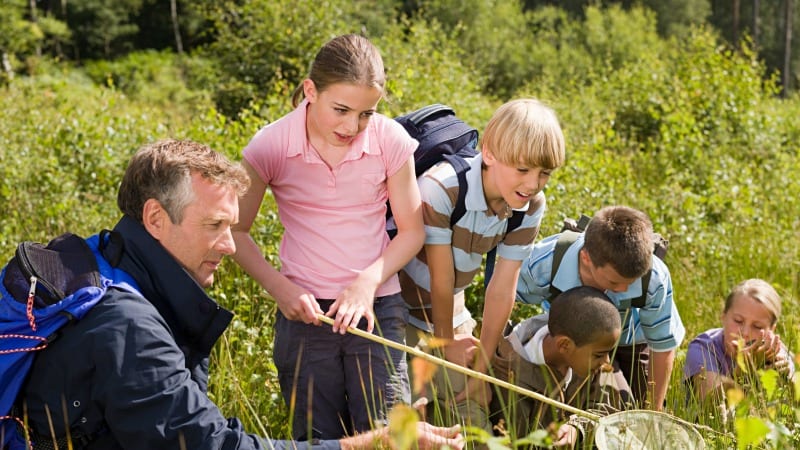 We think any teacher will agree that kids learn infinitely more when they get to touch, see, hear and explore content. And that's why science labs are such a powerful learning tool. One problem: Science lab equipment and materials are expensive. And most schools simply don't have the budget to provide teachers with the tools they want to make their science labs great. Here are 5 easy work-arounds to help you expose your students to hands-on science on a budget.
Use Technology.
 We're guessing that the vast majority of K-12 schools don't have access to high-end science equipment like high-powered microscopes.  But that doesn't have to stop you from letting your students experience these tools first-hand.  Use your interactive whiteboard to stream in videos and podcasts of university lessons using this high-tech equipment.  Or use iPad apps to teach your students how to break down sub-atomic particles. The possibilities are endless.
Go Local.
If you can't bring science into your school, bring your students to the science.  Arrange for a field trip to a local pond to study habitats. Or head to a rock cavern to study geological formations. Or head to a museum to study scientific processes.
Create a Mobile Science Lab.
Collaborate with other teachers at your school to create a mobile science lab that includes essential equipment that can be shared amongst many classrooms.
Use Your Natural Environment.
School yard gardens, butterfly gardens, habitats and ponds make great life science labs at a fraction of the cost of most major indoor lab equipment.
Apply for Grant Money.
Have a piece of equipment or certain lab supplies that you know would make an impact on student learning?  Research and apply for teacher grant money and get the resources you need.
What tricks do you use to bring science to life in your classroom… even when you're on a budget?