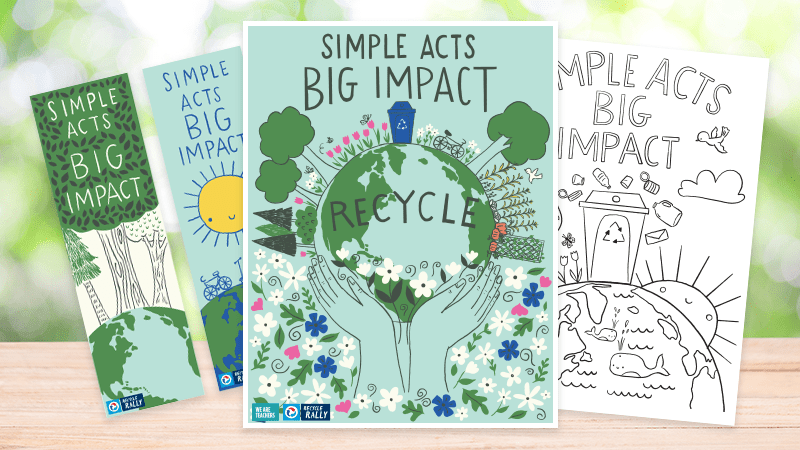 Brought to you by PepsiCo Recycle Rally
Recycle Rally is a free nationwide program that directly benefits K–12 schools and students by providing valuable incentives and resources to help make recycling easy, fun and rewarding.
Recycling is important now more than ever. Whether you just started or you've been doing it for years, celebrate your recycling efforts! These inspiring, happy, and hopeful printables are the perfect thing to continue to motivate earth-minded students. Recycling rocks, so keep the excitement going with these green club printables!
Simple acts make a BIG IMPACT! Whether you are sending these home during distance learning or printing them for the classroom, these printables make great rewards or swag to honor your recycling champions. Encourage them to keep recycling and be proud of their contributions.
Here's what you'll get with your printables:
A Mini Poster with Big Impact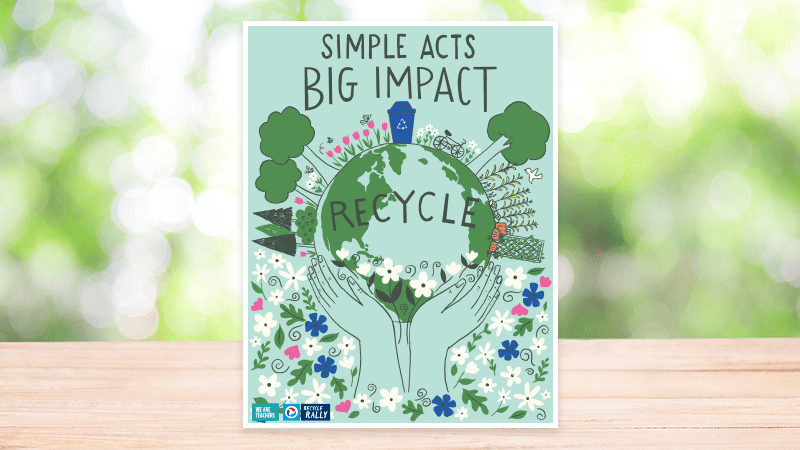 Students will love a "Simple Acts, Big Impact" 8×10 poster. They can print and hang them at home or you can use them to decorate the classroom or hallways. Their efforts mean big things!
Bookmarks to Celebrate a Recycling Commitment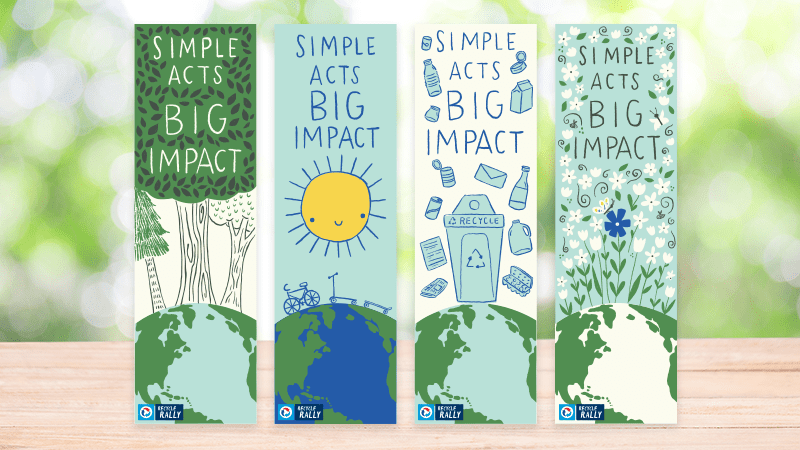 This set of beautiful bookmarks is perfect for kids who love reading. It will remind them of their take-care-of-the-earth responsibility and the amazing work they're doing.
Recycling Rock Stars Button Badges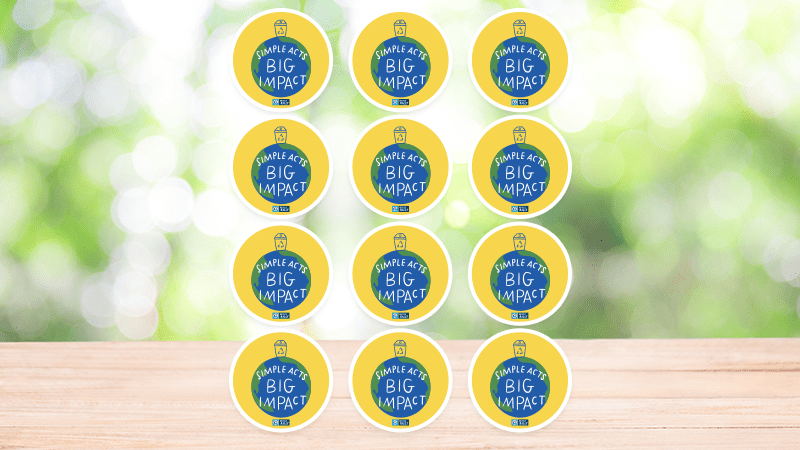 Teachers and students can create round buttons to showcase their recycling dedication!
Fun Coloring Page to Get Beautifully Creative
The world is full of beauty and wonder when we take care of it. Let creativity shine with this gorgeous recycling coloring page!
Show Your Gratitude Green Club Cards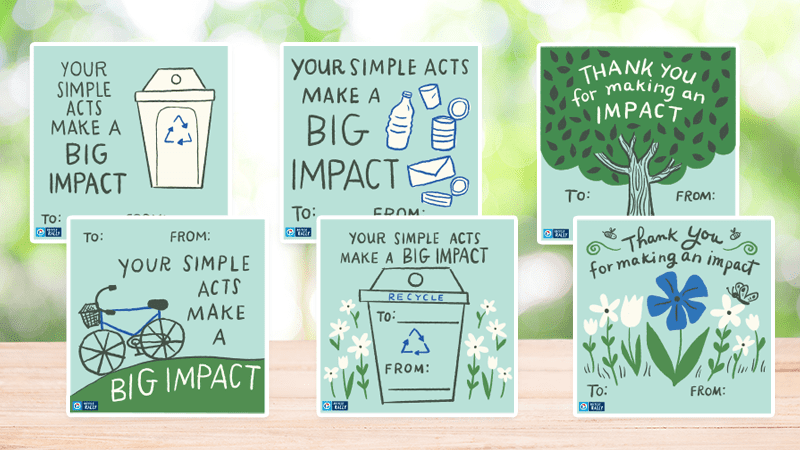 Show gratitude for recycling efforts with these fun club cards. They can even be traded!! The earth thanks everyone for their efforts.