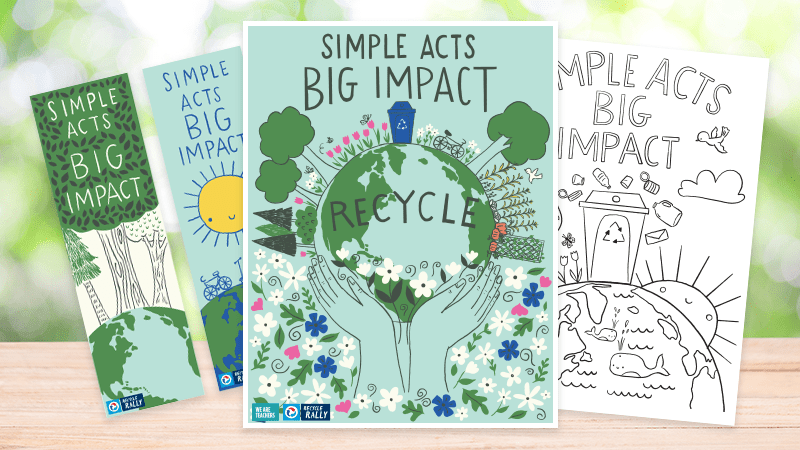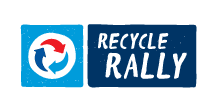 Join in on the rally! Let PepsiCo Recycle Rally help your school reach its recycling goals. Boost recycling fun in your school with tools, progress tracking, resources and more. Go Now>>
More
No matter where you and your students are on your recycling journey, celebrate your efforts! Started a "Green Club" or sustainability group in your school? Use these inspiring, happy and hopeful printables to motivate earth-minded students to take care of the earth by giving back. Recycling rocks, so keep the excitement going!
Their simple acts make a BIG impact. Use them together or separately as rewards or swag to honor them and encourage them to keep recycling and be proud of their contributions. Here's what you'll get with your printables:
A Mini Poster with Big Impact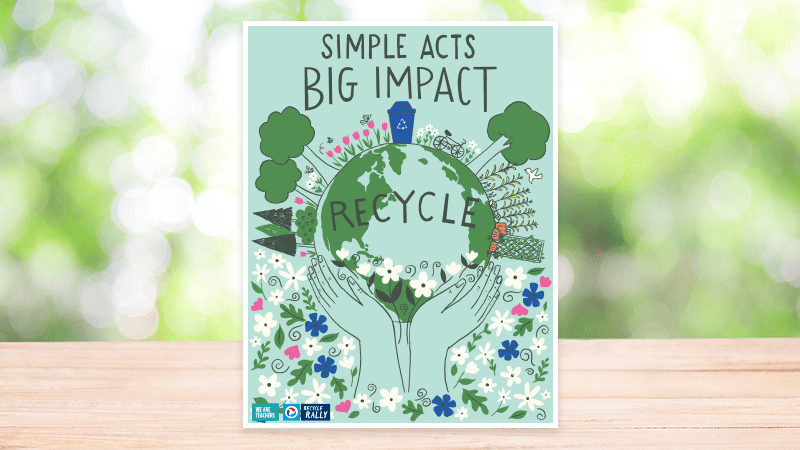 Students will love a "Simple Acts, Big Impact" 8×10 poster. Great for lockers, decorating the classroom, or as a take-home reminder on their family fridge. Their efforts mean big things!
Bookmarks to Celebrate Their Recyling Commitment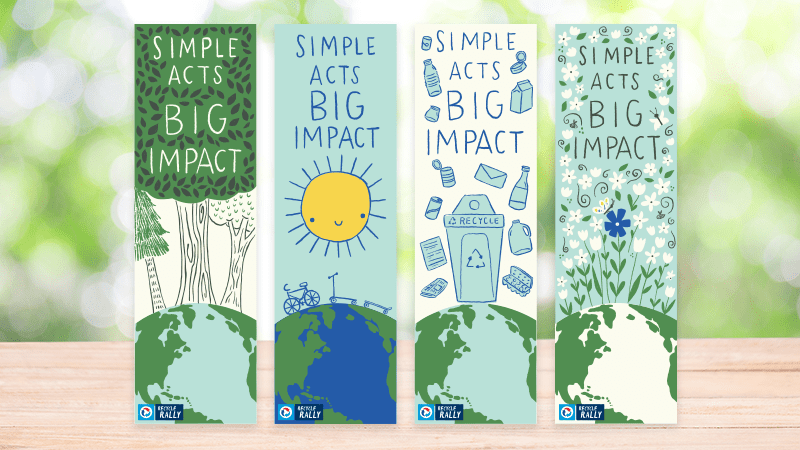 This set of five beautiful bookmarks will remind literature-loving kids of their take-care-of-the-earth responbility and the amazing work they're doing.
Button Badge to Show They're Recycling Rock Stars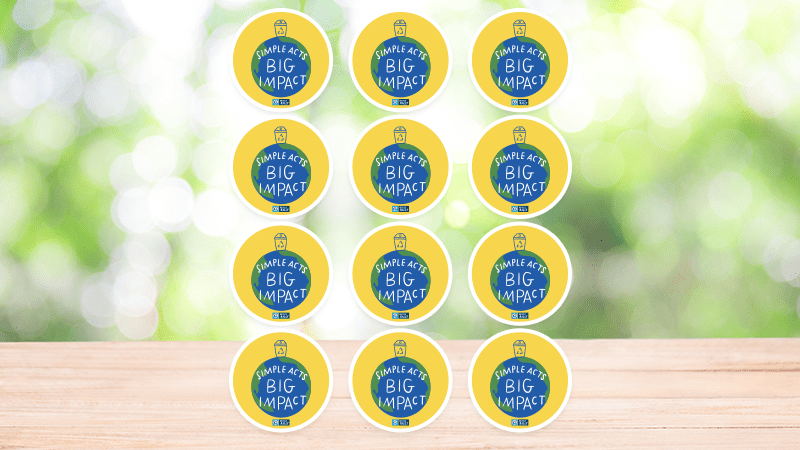 Teachers and students can create round buttons to showcase their recycling dedication, or hang as a locker reminder to their recycling commitment.
Fun Coloring Page to Get Beautifully Creative
The world is full of beauty and wonder when we take care of it. Let students creativity shine with this gorgeous recycling coloring page!
Show Your Gratitude Green Club Cards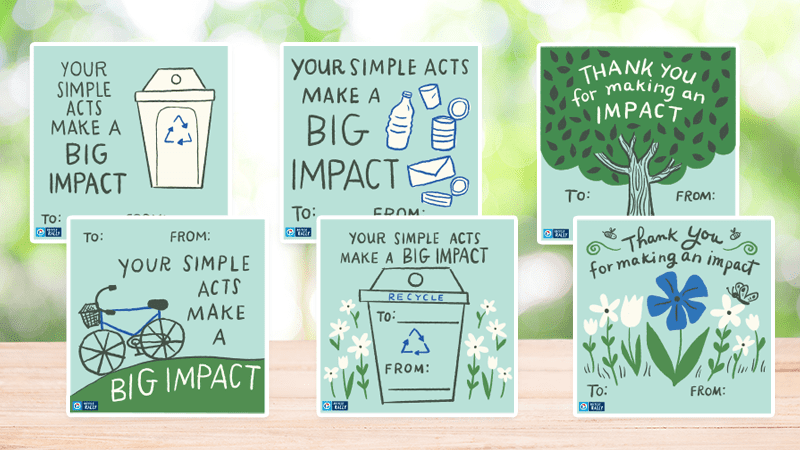 You can show your students your own thanks for their recycling efforts, or students can share with each other. The earth thanks them, too!