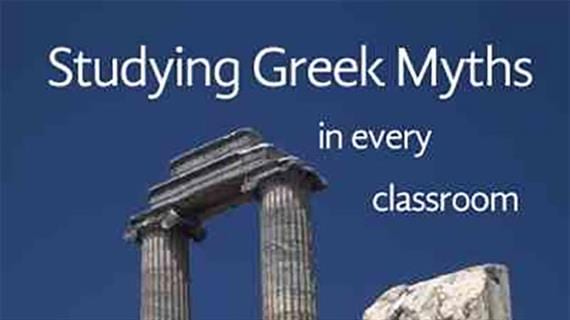 Our guest blogger, Peggy James, blogs weekly for The Gateway.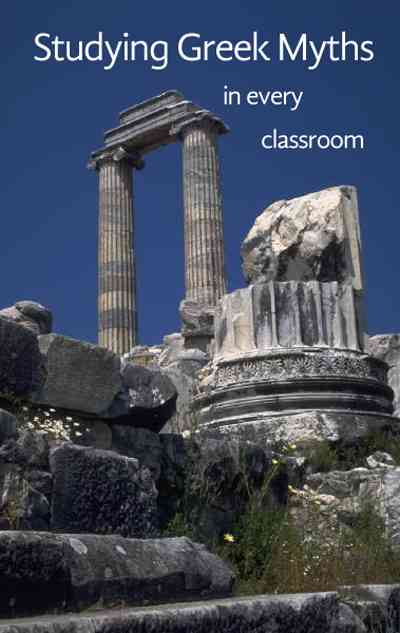 ​
Many of our recent discussions on the Gateway have centered on a multi-disciplinary or "whole child" approach to teaching and learning. Resources that look at one topic through the lens of many different subject areas are very useful to elementary school teachers and to secondary teachers who are working with colleagues to unite learning across different subjects. Creating a successful set of lessons that stresses these connections is a time consuming process. Using quality online resources will allow you to spend your valuable time being a teacher and a mediator.
This week we are presenting Gateway resources to help you explore myths from different angles in your classroom. Hopefully, the different perspectives provided in these resources will get students excited and curious to learn all about myths.
Looking at Joann's resource suggestion Greek Mythology and the Forms of Energy from Project NEED, got me thinking about creative learning connections and how they benefit students. Studying science in myths? Yes, please! I love the way this activity brings interest to the subject of myths by pulling in physics topics (and vice versa). Lasting learning takes place when students can integrate new learning with their prior knowledge. These connections make learning truly stick. Students often must clear their mind of one subject as they move from one class to another so they are ready to learn about the next subject. This lack of continuity means they have to try to piece it all back together in the afternoon as they sit down to do their homework.
Some awesome teachers (who have their act together a lot more than I do) are really good at pulling discussions and activities together to help students make these important connections, but it takes work. Most activities about myths stay in the English or social studies classroom, while most arithmetic and scientific inquiry activities stay in the math and science classroom. The following resources should help you begin to bridge that gap and combine the study of several subjects under one theme.
Different cultures have similar myths explaining comparable historical events and scientific observations and discoveries. By comparing and contrasting these myths, students can better understand the similarities and differences between cultures. They can also begin to see how scientific knowledge has evolved throughout the years. Writing their own myths might allow students to present their own understanding of today's cultural differences and scientific knowledge. The following resources will give you a sample of ways you can do this.
In Make Your Own Constellation Myth, students learn about the myths created about the constellations. These myths explain how different cultures viewed the patterns in the sky that some have given names like Orion and Ursa Major. Students may have studied these constellations in science class, so they have a context as they learn the myths behind the stars. They are challenged to use their knowledge to create and illustrate their own original constellation myths. I like how this lesson combines astronomy with language arts. Even though students might get bored with the writing practice they need to do throughout the year, this unique pairing will help keep them practicing.
PBS presents American Masters – George Lucas and the Power of Myths. This set of resources ties the study of myths to George Lucas, the man behind many of the stories and movies students (and teachers!) love. I like the way this resource shows the place of myths in the modern world. The connection to popular culture is sure to be a hit with kids.
A Modern-Day Perseus: Sixth Grade Lesson for the Lightning Thief also shows myths in modern culture. If you have students who are into this series about Percy Jackson, doing this comparison would be a nice way to draw them into Greek mythology.
I hope you can find a way to make the study of mythology fun in your classroom! Have a wonderful week.