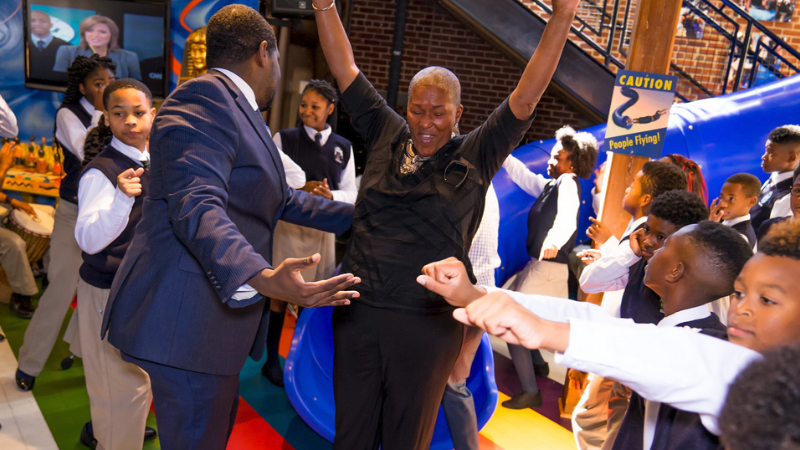 Brought to you by The Meemic Foundation
Nominate an awesome teacher you know (or yourself) for Kim Bearden's Georgia All-Stars team from The Meemic Foundation. They'll receive a free day of training at the Ron Clark Academy. Learn more>>
Imagine spending the day at the state-of-the-art Ron Clark Academy and learning from the school's legendary co-founder Kim Bearden. Talk about living your best teacher life, right?
Well, that dream can become a reality with Kim Bearden's Georgia All-Stars, an amazing opportunity sponsored by The Meemic Foundation.
Here's how it works. Nominate a Georgia teacher at this link. You only have to share a short description of how the teacher has changed someone's life. Together with the team at Meemic, Kim will pick nine educators to join her all-star team.
In December, Bearden's All-Stars will gather for a day of immersive training. They will receive travel reimbursement up to $500 and team swag.
Sounds amazing, right? Well, get your nominations in by clicking the button below. And hurry! The application period closes August 25, 2019.