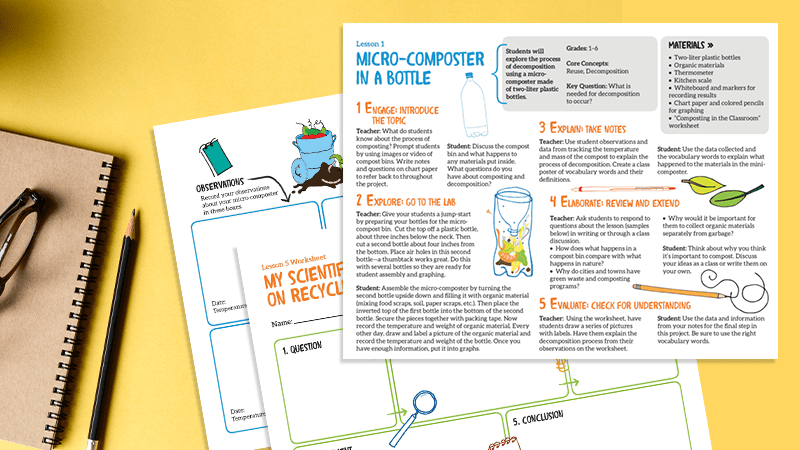 Recycle Rally is a free nationwide program that directly benefits K–12 schools and students by providing valuable incentives and resources to help make recycling easy, fun and rewarding.
Ready to teach your students to reduce, reuse, and recycle? These fun recycling lesson plans not only teach students about the importance of stewardship and conservation, they also connect to standards in science, math, and reading. They're perfect for upper elementary students in grades 3-5, but they can be adapted for lower elementary and middle school, too. They use the popular 5E lesson plan model, so you know they're hands-on and easy to adapt for your classroom!
Every lesson plan was created in collaboration with teachers, and they all include free worksheets to use, too. Save and print all of the lesson plans (and worksheets) right now.
Lesson 1: Micro-Composter in a Bottle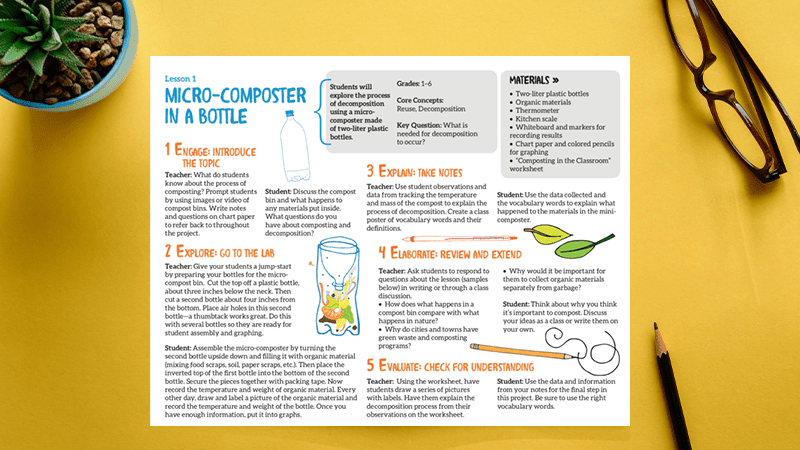 Students will explore the process of decomposition using a micro-composter made of two-liter plastic bottles.
Lesson 2: The Life Cycle of Recycling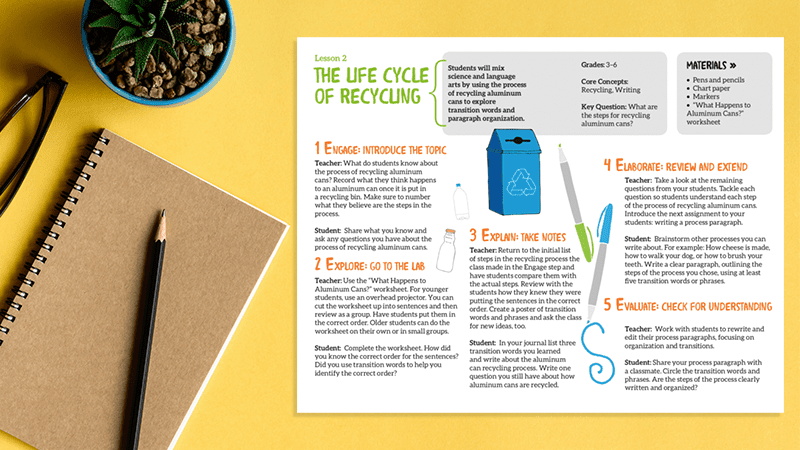 Students will mix science and language arts by using the process of recycling aluminum cans to explore transition words and paragraph organization.
Lesson 3: Transforming Plastics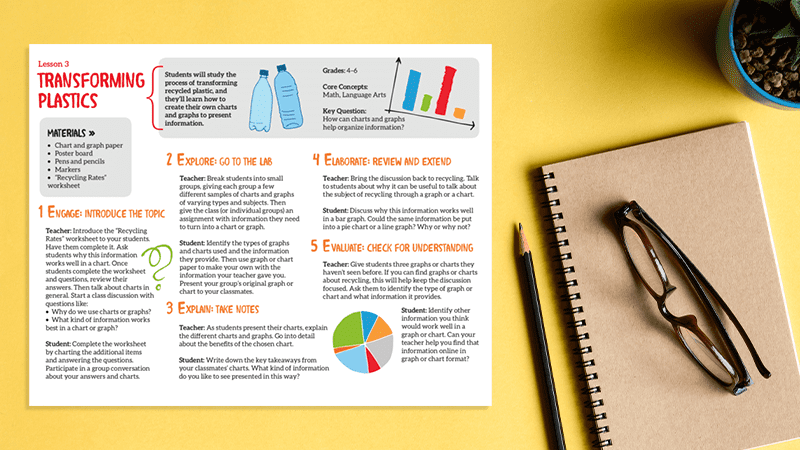 Students will study the process of transforming recycled plastic, and they'll learn how to create their own charts and graphs to present information.
Lesson 4: Can You Recycle It?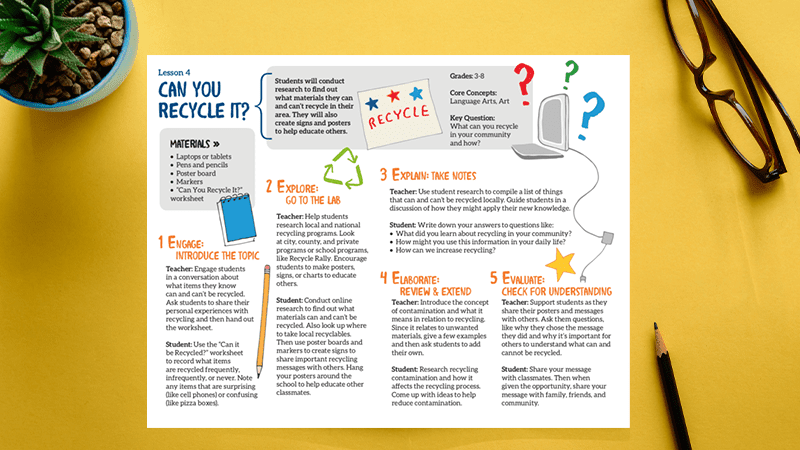 Students will conduct research to find out which materials they can and can't recycle in their area. They will also create signs and posters to help educate others.
Lesson 5: Increase Recycling in Your School and Community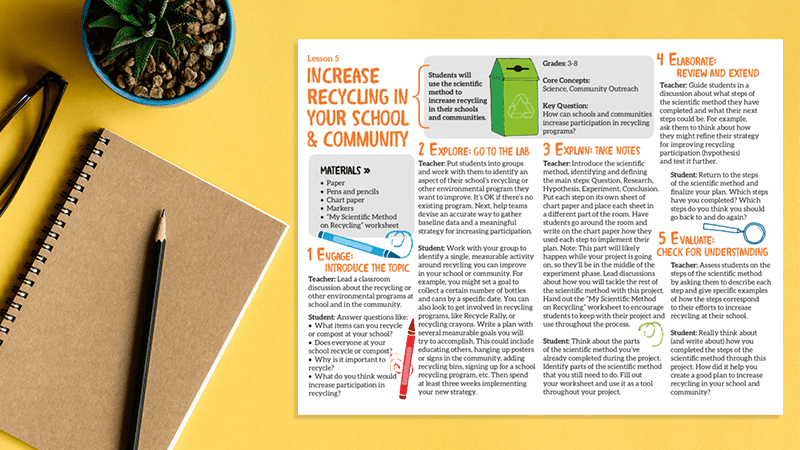 Students will use the scientific method to increase recycling efforts in their schools and communities.
Plus, worksheets for every lesson plan!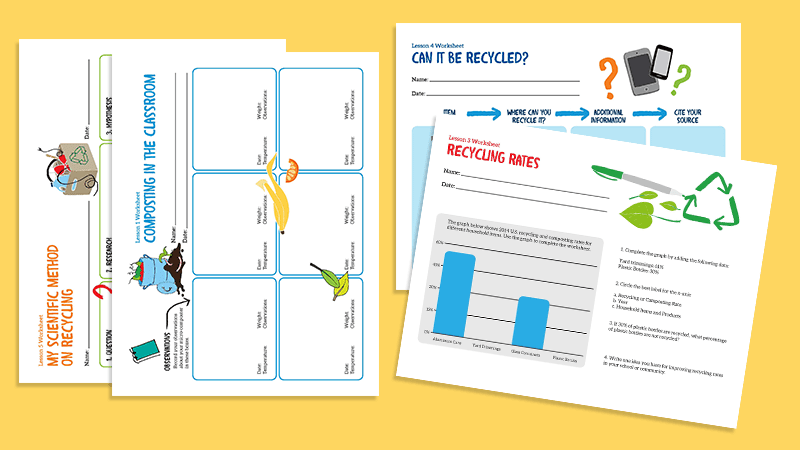 All of the reduce, reuse, and recycle lesson plans have worksheets designed for students. You can hand these out to your class to have them complete on their own. Think of it as the hands-on component to each lesson!