If you fall asleep with a book on your face every night, consider the library your happy place, and always travel with a book in your bag … these free reading posters are for you, my friend. And if you're feeling like a total bibliophile, coordinate your computer with these matching desktop wallpapers. After all, when it comes to flaunting your love for literacy, there's no such thing as being too matchy-matchy.
Reading is lit
Up your cool factor with a hip and pun-ny print.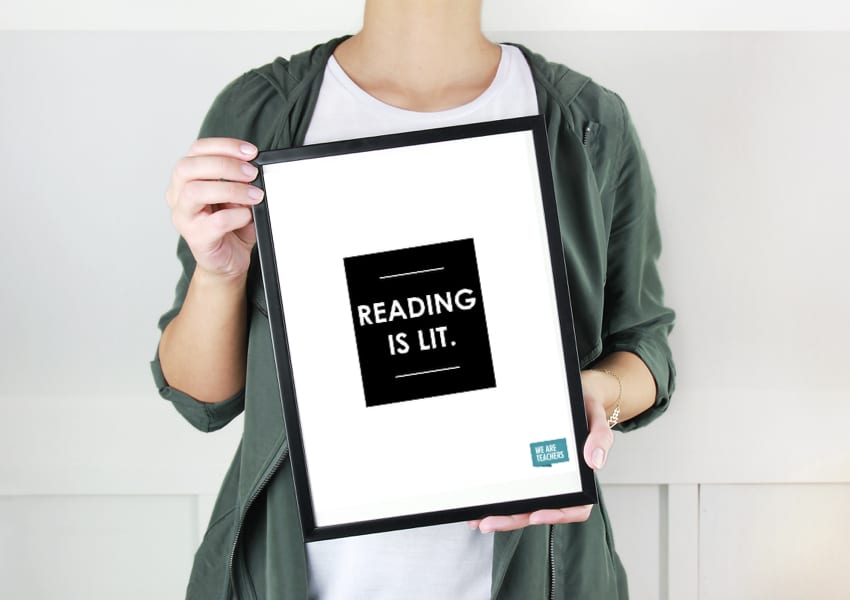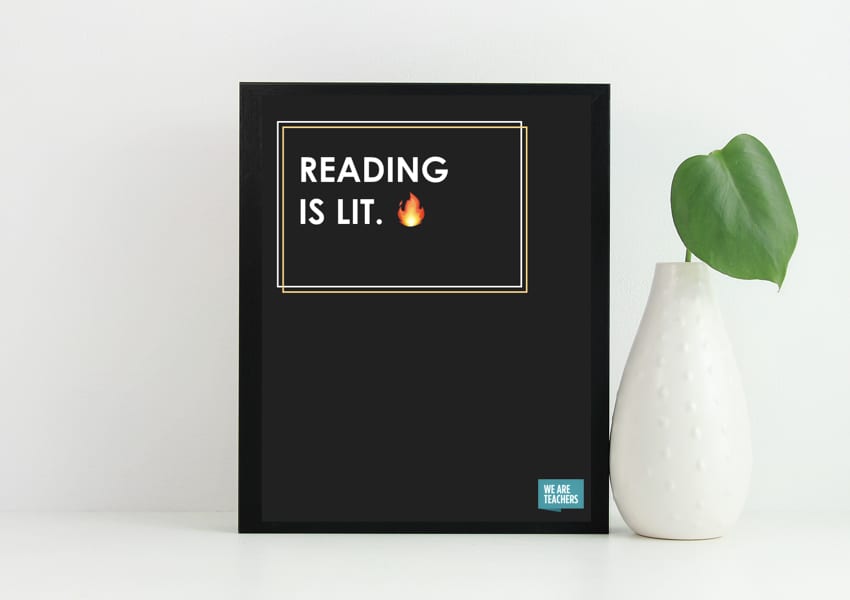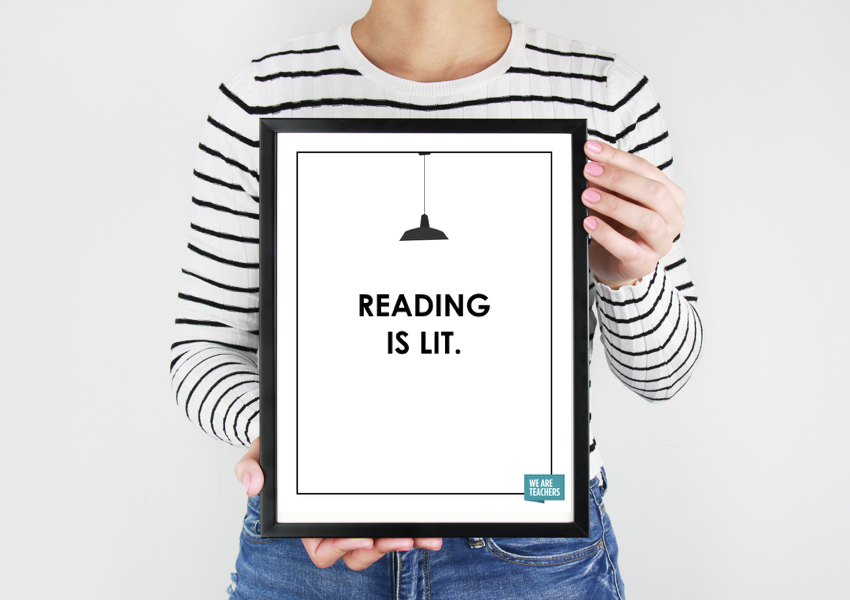 A few of our favorite characters
Pro tip: Gold stars to the students who can identify each of these characters on the first day of class.