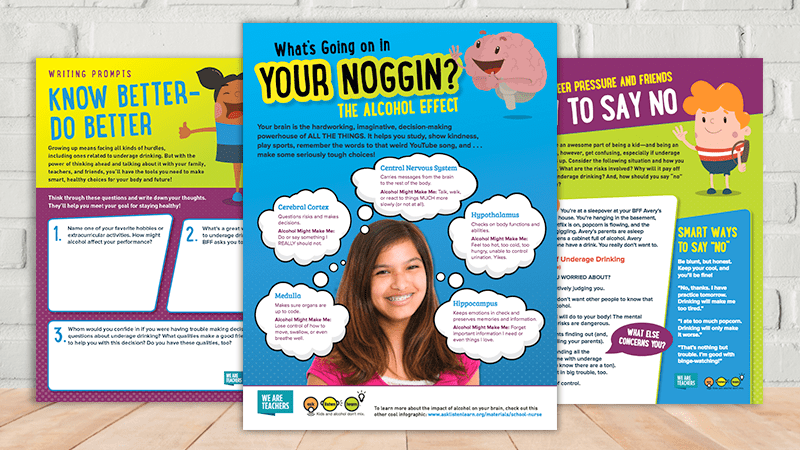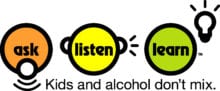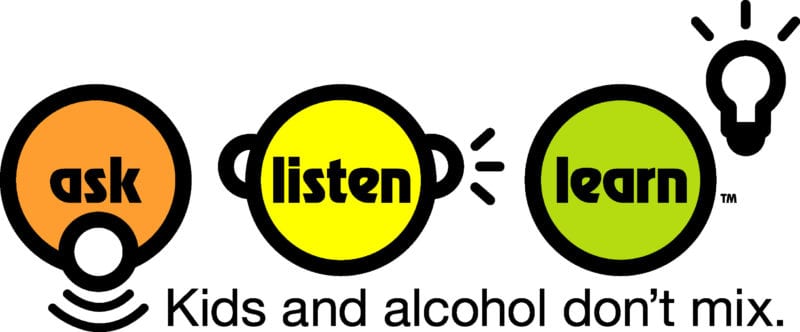 Teach your students to commit to saying "yes" to a healthy lifestyle before those challenging teen years hit! This printable classroom guide will help you and your students navigate those preteen years, so when peer pressure and tough choices come their way, they'll be ready.
Early intervention and education are critical for a teacher-and-parent support system. Research suggests talking to kids as young as nine years old is the best bet for improving the rate of prevention. Along with this awesome guide, check out 10 things we didn't know about underage drinking prevention.
Print our student-teacher guide to get the conversation going!
Here's what you'll find inside :
Mini-poster: What's Going on in Your Noggin?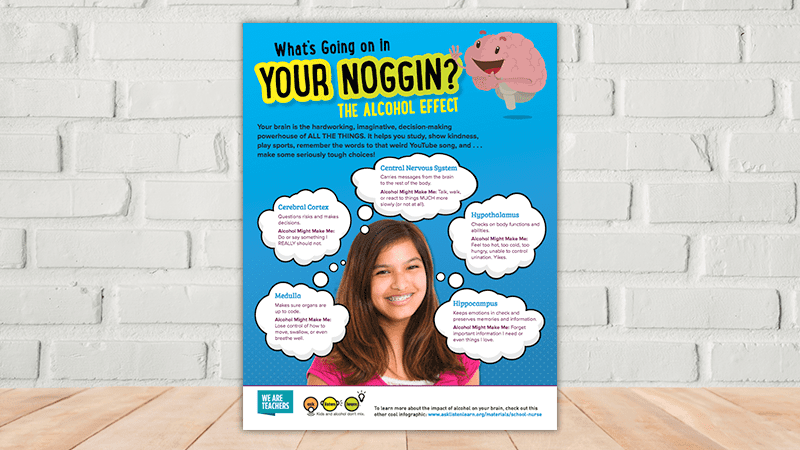 When kids commit to a healthy lifestyle, the brain benefits. This fun visual will help kids understand specific brain roles and function and how alcohol affects them.
Worksheet: How to Handle Peer Pressure and Friends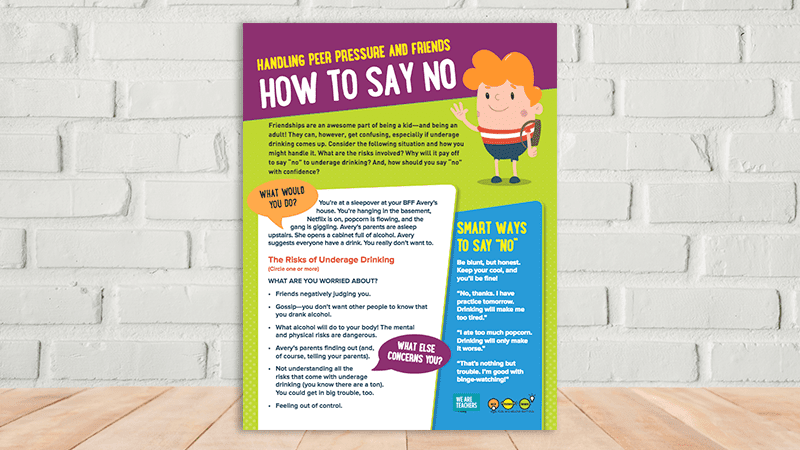 What would a student do when faced with this underage-drinking situation? Students can interact and discuss how they might handle peer pressure and other concerns.
Classroom Writing Prompts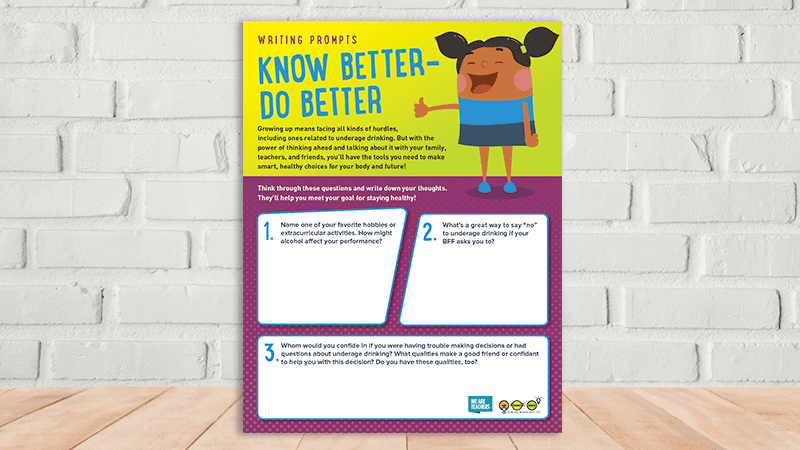 When you know better, you do better! Students read and respond to three underage-drinking-related prompts, opening up classroom discussion.
Ask, Listen, Learn is a program teachers can use in their classrooms, complete with lessons plans, worksheets, videos and more that are aligned to national standards. Find out more!