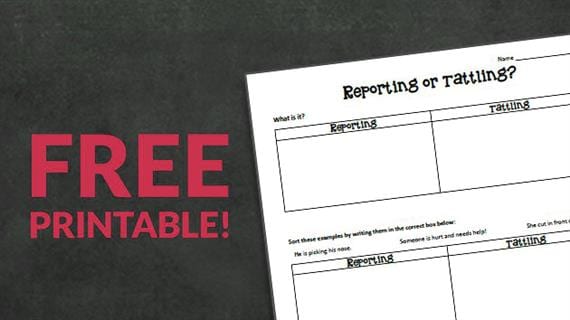 Tattling. It's the bane of my existence!  … And if you're a teacher, you probably feel the same. But no matter how much tattling drives you crazy, you'll always be dealing with it.
At the beginning of the year (and most likely throughout the year too), it's helpful to remind students what the difference is between tattling and reporting. Reporting is helpful, and tattling is not. (If only the discussion could stop there!)
Reporting or Tattling? Worksheet
This week's free back-to-school printable is a page you can go through as a class to discuss your classroom policy on tattling. This page will be most helpful when accompanied by a discussion of what's helpful to tell the teacher and what isn't.
Download the full-size printable: Reporting or Tattling [PDF]