In my opinion, it takes work to make spelling interesting. I'm always game for new ideas to spice up spelling in my classroom. Even if it's just a different way to present the same information, I'm up for it. If you're in the same boat as me, here are two pages to mix into your collection of spelling activities.
Spelling Round-Up Activity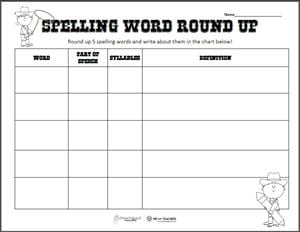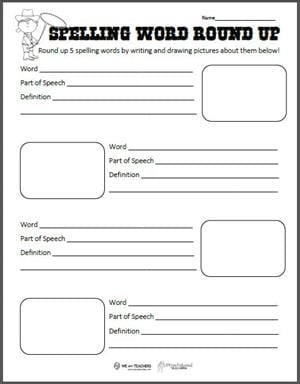 It's always helpful to model how much information you want in each box, so consider modeling for your students what a complete response looks like.
Download the full size printables: Spelling Word Round Up [PDF] and Spelling Word Round Up 2 [PDF]