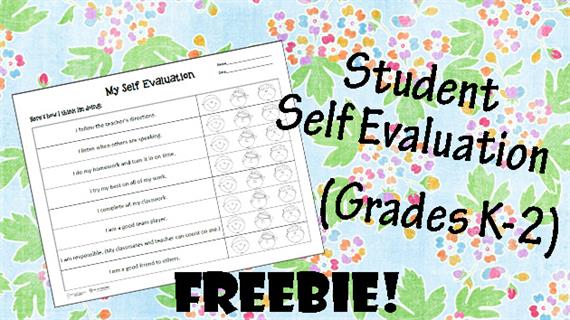 Parent teacher conferences.
Just saying it makes most teachers feel exhausted.
You spend the weeks leading up to conferences wading through tons of grading, writing feedback, and wrestling with standards. We know the tremendous effort you go through to for your students and we applaud you!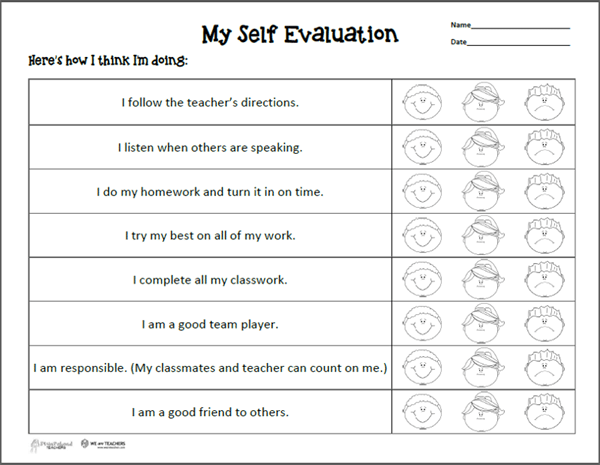 We've got something for you this week that will hopefully make your prep for conferences a bit easier: A simple self evaluation sheet for your students to complete so they can reflect on their own work. Just have your students color in the face that best represents how they feel about each statement (agree, neutral, disagree). This would probably work best for younger grades (K-2), but feel free to ask your older students to rate their agreement with each statement on a scale of 1-5 stars, etc.
Download the full size version: My Self Evaluation [PDF]
Best wishes for a successful round of conferences!
Squarehead Teachers has taught a variety of grades ranging from kindergarten to higher education in the United States and abroad. She enjoys SCUBA diving, bright colors and cookies. She likes to share teaching ideas and free teacher materials on her blog, Squarehead Teachers.