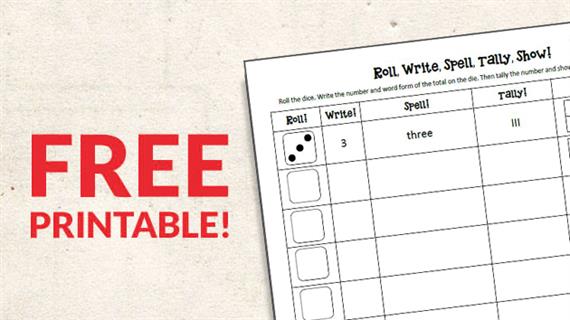 There are so many ways to represent a number. It's useful to learn all the ways to write numbers because one form may be better than another in a certain situation (keeping score, for example, can be easy when you know how to tally!). The free printable this week is a simple page that helps young students demonstrate their understanding of different number forms.
Roll Dice, Write, and Tally the Numbers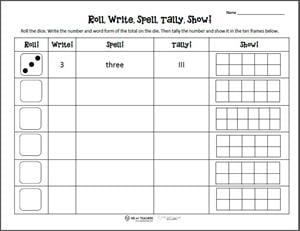 You can do this as a whole-class activity ( one die for the whole class and everyone fills out their own page) or individually (if you've got enough dice). To be extra challenging, consider asking your students to provide totals for each column (they should have the same total in each column, but it may take students a little time to catch that).
Congratulations to all you educators who have made it through another school year! And thank you for all you do!
Download the full-size printable: Number – Roll, Write, Spell, Tally, Show! [PDF]