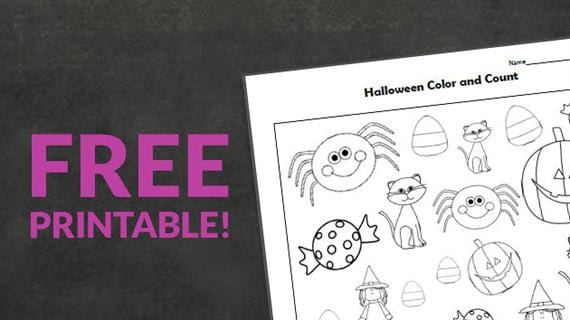 Pumpkins! And jack-o-lanterns! And witches! Oh, my! Yes, it's almost Halloween! That means we get to weave all kinds of festive, silly things into our teaching! So try this free printable in your classroom as you continue to wrangle your ever-excited students. This printable will be especially appropriate for pre-K, kindergarten, and first-grade students. The directions are simple:
Color the pictures
Count how many of each picture are on the page
Write the number in the corresponding box at the bottom
If you want to get extra tricky, add a task about even/odd. Have your students color in the boxes at the bottom orange if the number is even or purple if the number is odd.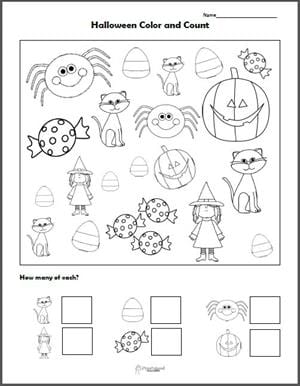 TIP: If your class benefits from this kind of exercise, create your own using stamps. Simply choose 3-5 images and stamp them on a blank piece of paper. Make copies and then ask your students to color them in and count them. Happy Halloween!
Download the full-sized printable: Halloween Color and Count [PDF] and Halloween Color and Count – KEY [PDF]